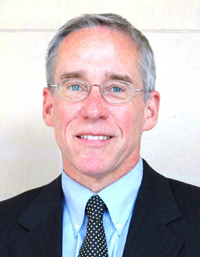 "Kremlin, Inc.": How Vladimir Putin Runs Russia
CLIFFORD GADDY
MONDAY, OCTOBER 27, 2008
Although the Russian economy has faltered very recently, it has risen in a major way since the 1998 financial crisis in no small part due to massive oil and gas supplies. Although Vladimir Putin left the Presidency last March to become Prime Minister, observers note that he still directs policy in the Kremlin despite being constitutionally second-in-command to Dimitriy Medvedev.

Clifford Gaddy, an economist specializing in Russia, will discuss these changes. He is Senior Fellow in foreign policy, global economy and development at the Brookings Institution. He is the co-author of The Siberian Curse: How Communist Planners Left Russia Out in the Cold (2003) and The Price of the Past: Russia's Struggle with the Legacy of a Militarized Economy (1998). In addition to teaching positions at Duke, Georgetown and Johns Hopkins, he has been a guest scholar at various research institutes in Russia, including the Kostroma Agricultural Institute, and the Perm Technology Research Center. He is in the process of co-writing two books: Russia's Addiction: The Political Economy of Resource Dependence and Bear Traps: Pitfalls on Russia's Road to Sustainable Economic Growth.

Dr. Gaddy's visit is jointly sponsored by the Lowe Institute for Political Economy and the Athenaeum.