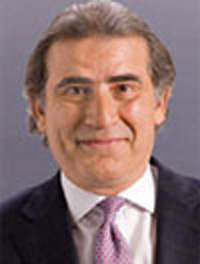 Robert Day School Distinguished Speaker Series
Lunch with a Leader: The Private Equity Industry
JAMES QUELLA P'08
FRIDAY, OCTOBER 31,2008
LUNCH 12:00 p.m. LECTURE 12:30 p.m.
James A. Quella is a Senior Managing Director and Senior Operating Partner in the Corporate Private Equity practice at The Blackstone Group. During his Athenaeum presentation, Mr. Quella will discuss the private equity industry while explaining the role of Blackstone within the industry. He will also share some of his strategies for success.

Mr. Quella is responsible for monitoring the strategy and operational performance of Blackstone portfolio companies and providing direct assistance in the oversight of large investments. He is also a member of the firm's Private Equity Investment Committee.

Prior to joining Blackstone in 2004, Mr. Quella was a Managing Director and Senior Operating Partner with DLJ Merchant Banking Partners-CSFB Private Equity. Prior to that, Mr. Quella worked at Mercer Management Consulting and Strategic Planning Associates, its predecessor firm, where he served as a senior consultant to CEOs and senior management teams, and was Co-Vice Chairman with shared responsibility for overall management of the firm.

Mr. Quella received a B.A. in International Studies from the University of Chicago/University of Wisconsin-Madison and an MBA with dean's honors from the University of Chicago. He is also the co-author of Profit Patterns: 30 Ways to Anticipate and Profit from the Strategic Forces Reshaping Your Business (1999). Mr. Quella has been a member of various private equity company boards and currently serves as a director of Allied Waste, Intelenet Global Services, Graham Packaging, Michaels Stores, Inc., The Nielsen Group, and Vanguard Health Systems.