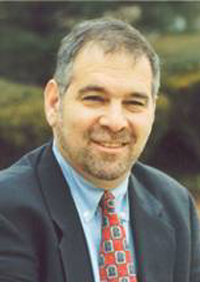 Kristallnacht: Memory and Legacies, The Synagogue and Its Rabbis under Oppression in Nazi Germany
MICHAEL BERENBAUM
MONDAY, NOVEMBER 10, 2008
November 9-10, 2008 marks the 70th anniversary of tragic event known as Kristallnacht (Crystal Night). On this evening, 92 Jews were murdered and 25,000 were arrested and deported to concentration camps in Nazi Germany. In addition, hundreds of synagogues were destroyed, and thousand of Jewish businesses and homes were ransacked. Kristallnacht is referred by many as the start of the Holocaust.

Michael Berenbaum is a writer, lecturer, and teacher consulting in the conceptual development of museums and the content and conceptual development of historical films. He is director of the Sigi Ziering Institute: Exploring the Ethical and Religious Implications of the Holocaust and also a professor of Jewish Studies at American Jewish University. For three years, he was President and Chief Executive Officer of the Survivors of the Shoah Visual History Foundation. He was also the Director of the United States Holocaust Research Institute at the U.S. Holocaust Memorial Museum.

Previously he served as Director of the Jewish Community Council of Greater Washington, Opinion Page editor of the Washington Jewish Week and Deputy Director of the President's Commission on the Holocaust where he authored its Report to the President (1979). He has taught at Wesleyan University, Yale University and has served as a visiting professor at George Washington University, The University of Maryland, and American University. Berenbaum is the author and editor of sixteen books, scores of scholarly articles, and hundreds of journalistic pieces. His most recent books include: A Promise to Remember: The Holocaust in the Words and Voices of Its Survivors (2003) and After the Passion Has Passed: American Religious Consequences (2004).

Michael Berenbaum's lecture at the Athenaeum is sponsored the Center for the Study of the Holocaust, Genocide, and Human Rights.