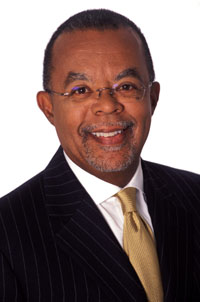 CMC's 22nd Annual Dr. Martin Luther King, Jr. Lecture
Genetics, Genealogy, and African American History
HENRY LOUIS GATES, JR.
THURSDAY, JANUARY 22, 2009
Each year since 1988 the Athenaeum has invited a distinguished guest to speak in honor of Dr. Martin Luther King Jr. This year's speaker is one of the country's most well known literary critics, scholars, and intellectuals. From topics ranging from African literary traditions to slave narratives to Oprah's roots, Henry Louis Gates, Jr. has dedicated his career to a multitude of intellectual pursuits.

Gates is the Editor-in-Chief of the Oxford African American Studies Center and of the Root online news magazine. Gates has authored over 10 books including The Signifying Monkey: A Theory of African-American Literary Criticism (1989), a 1989 American Book Award Winner. Among the many works he has edited, Gates is well known for publishing Our Nig (2002), the first novel published by an African American woman. He wrote and produced the PBS documentaries, "African American Lives (2006)," "Wonders of the African World (1999)," and "America Beyond the Color Line (2004)." Gates has also written for Time magazine, the New York Times, and the New Yorker.

Gates is currently the Alphonse Fletcher University Professor and Director of the W.E.B. Du Bois Institute for African and African American Research at Harvard University. Gates has previously taught at Yale, Cornell, and Duke. He has received many awards including a spot on Time magazine's "25 Most Influential Americans," the George Polk Award for Social Commentary, a National Humanities Medal, and election to the American Academy of Arts and Letters.

Professor Gates received his undergraduate degree from Yale and was appointed a "Scholar of the House" during his final year at Yale. After graduating, Gates was the first African American to be awarded a Mellon Foundation Fellowship. He received his M.A. and Ph.D. in English Literature from Clare College at the University of Cambridge. Gates has received approximately 50 honorary degrees from institutions, including the University of Pennsylvania, Dartmouth College, and Harvard University.