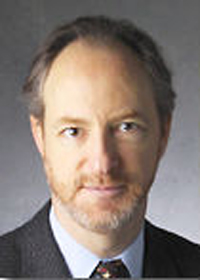 Rousseau and the Modern Cult of Sincerity
ARTHUR MELZER
MONDAY, FEBRUARY 9, 2009
Arthur Melzer is primarily interested in studying the cultural discontents that modern liberal democratic capitalism has generated and the counter-ideals spawned by those discontents. His research has focused largely on Jean-Jacques Rousseau, the father of almost all modern culture criticism and the originator of such counter-cultural ideals as Romanticism, bohemianism, sincerity or authenticity, secular compassion, and historical relativism. Professor Melzer also has a strong interest in the ethical writings of Aristotle.

Arthur Melzer is a professor in the Department of Political Science at Michigan State University. He is also a co-founder and co-director of the Symposium on Science, Reason, and Modern Democracy, an independent research center, housed in the Political Science Department, which is dedicated to the study of the theory and practice of modern democracy.
He received his B.A. from Cornell University in 1971 and his Ph.D. from Harvard University in 1978. He is the author of The Natural Goodness of Man: On the System of Rousseau's Thought (1990), and is the co-editor of eight volumes of essays on political philosophy. He has been awarded research fellowships by the Mellon Foundation, the Institute for Educational Affairs, the Earhart Foundation, and the National Endowment for the Humanities. He is a winner of the MSU Social Science Alumni Outstanding Teaching Award.

Professor Melzer's Athenaeum lecture is part of the series "Self and Society" and sponsored by the Dean of Faculty at CMC.