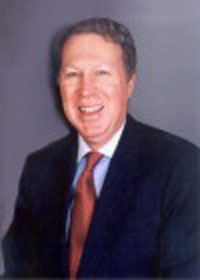 Prospects for Peace in Relations Across the Taiwan Strait
RAYMOND BURGHARDT
WEDNESDAY, FEBRUARY 11, 2009
LUNCH 11:30 a.m. LECTURE 12:00 p.m.
The Taiwan Strait has for decades been the most dangerous potential flashpoint in the East Asia region, the one issue that could result in conflict between the United States and China. Relations between Taiwan and Mainland China have improved markedly since the inauguration last May of Taiwan's new President, Ma Ying-jeou. But the tough political issues between the two sides have still not been addressed and Beijing recently reacted angrily when Washington approved a $6.5 billion arms sale to Taiwan. For the Obama Administration — like all its predecessors since that of Richard Nixon — the Taiwan issue will be the most sensitive aspect of Sino-U.S. relations.

Ambassador Raymond Burghardt has been a key figure in the U.S. Government's management of relations with Taiwan during much of the past ten years, first as our "de facto ambassador" in Taipei and now as head of the Washington office responsible for this very unusual "unofficial relationship." He will discuss "Prospects for Peace in Relations Across the Taiwan Strait." Ambassador Burghardt will also be prepared to draw on his extensive experience throughout East and Southeast Asia to answer questions on the broader subject of future U.S.-China and U.S.-Asia relations. He served as political counselor in Beijing, Deputy Chief of Mission in Seoul and Manila, Consul General in Shanghai, and Ambassador to Vietnam.

The Keck Center for International and Strategic Studies at CMC is honored to sponsor Ambassador Burghardt as a Freeman Foundation Visitor of Asian Affairs.