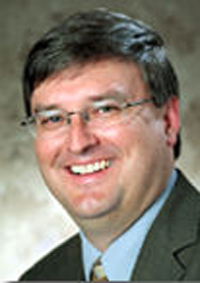 Every Honorable Device: The Democratic Statesmanship of Abraham Lincoln
STEVEN KAUTZ
THURSDAY, FEBRUARY 12, 2009
Abraham Lincoln is justly praised as among the greatest of those associated with the cause of popular government: Lincoln's greatness is the greatness of a democratic statesman. His task was to demonstrate, what many sober observers then doubted, the capability of a people to govern themselves. The tragedy of American slavery and the horrors of the Civil War tested whether this nation, or any nation "conceived in Liberty, and dedicated to the proposition that all men are created equal," could long endure. On the occasion of the 200th anniversary of Lincoln's birth, Kautz examines Lincoln's democratic statesmanship, with guidance from Frederick Douglass' penetrating analysis of that statesmanship in his 1876 "Oration in Memory of Abraham Lincoln."
Kautz is associate professor and Director of Graduate Studies in the Department of Political Science at Michigan State University. He is the author of Liberalism and Community (1995). He is currently Executive Director of the Symposium on Science, Reason, & Modern Democracy at MSU, a center for research and debate on the theory and practice of modern democracy. Kautz writes and teaches on the political philosophy of liberalism, American political thought, and American and comparative constitutional law. He is currently working on a book on the political thought of Abraham Lincoln.

Steven Kautz's talk is co-sponsored by the Henry Salvatori Center for the Study on Individual Freedom in the Modern World and the Athenaeum.