Athenaeum Location
Print Newsletter
February 23, 2009
Vol. 24, No. 07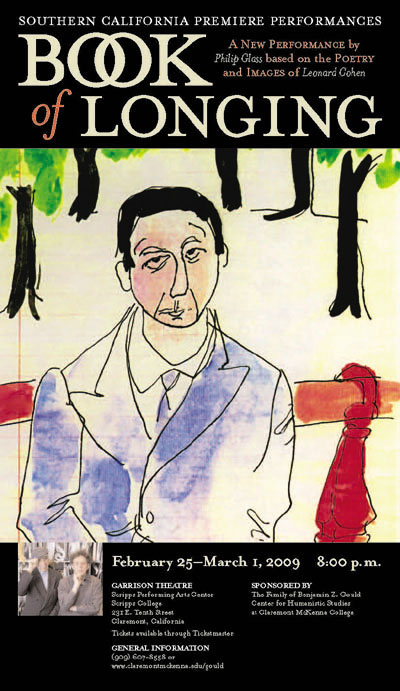 Drawn from the Heart
Leonard Cohen Artwork Exhibition
Now Open
The Gould Center and Marian Miner Cook Athenaeum are pleased to present "Drawn from the Heart," an exhibition of artwork from world-renowned artist, poet, and songwriter Leonard Cohen's private collection.

Leonard Cohen is widely regarded as one of the most influential artists of our time. In addition to his internationally recognized music and poetry, Cohen's artwork is taking center stage through the production of Book of Longing (2006), a concert work by world-renowned Philip Glass based on the poetry and artwork of Cohen's recently published book of the same name. Performances of Book of Longing are scheduled from February 25-March 1, 2009, at Garrison Theater, Scripps Performing Arts Center. Tickets are available through Ticketmaster.

Spanning over 40 years, this collection highlights selected art from the drawings and journals of Cohen and reflects his life-long love of drawing. All images are produced with permanent pigmented ink on 300 lb. Arches watercolor paper, finished with a hand-deckled edge. For each print, Cohen has signed, titled, numbered and dated, and embossed and stamped with his official seal.

Cohen is a Canadian born poet, novelist, and song-writer. In addition to his music, Cohen's collections of poetry, including Let Us Compare Mythologies (1956), and Flowers for Hitler (1964), and his novels, including Beautiful Losers (1966), have brought him international recognition. His dual interests in music and literature have produced notable works, including the albums Various Positions (1984), I'm Your Man (1988), The Future (1992), Dear Heather (2004), and Blue Alert (2006). His songs, including "Suzanne," Hallelujah," and "Bird on a Wire," have been covered by hundreds of artists including Bob Dylan, Willie Nelson, and k.d. Lang. In recognition of his remarkable work, Cohen was inducted into both the Canadian Music Hall of Fame and the Canadian Songwriters Hall of Fame. He also is a Companion of the Order of Canada, that nation's highest civilian honor. In March 2008, Cohen was inducted into the American Rock and Roll Hall of Fame.

The exhibition will open to the public on Monday, February 9 and can be viewed from 8:30 a.m. to 4:00 p.m., Monday-Friday at the Marian Miner Cook Athenaeum, 385 E. Eighth Street, Claremont, Calif. The Athenaeum may be closed to the public on holidays and for scheduled events. For more information about viewing times, please call (909) 621-8244.

The exhibition is sponsored by the Family of Benjamin Z. Gould Center for Humanistic Studies and the Marian Miner Cook Athenaeum at Claremont McKenna College.

For more information about the Book of Longing performances, please visit www.claremontmckenna.edu/gould.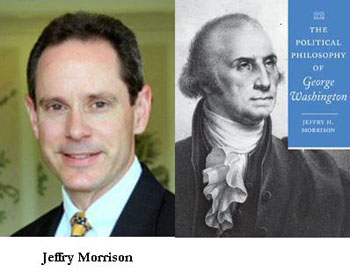 President Washington and Public Religion
JEFFRY MORRISON
MONDAY, FEBRUARY 23, 2009
LUNCH 11:30 a.m., LECTURE 12:00 p.m.
Despite condescending attitudes from his presidential successors - John Adams said that he was too "illiterate" to run the country, and Thomas Jefferson that his slow mind lacked "imagination" — Professor Jeffry Morrison will suggest that George Washington had a keen practical intelligence that was especially evident in the public treatment of religion throughout his two ground-breaking terms as chief executive. He had a special knack for using religion to accomplish political ends, and Washington succeeded in this regard where his immediate presidential successors, ironically, failed. As president, Washington deftly used religion to foster unity in the infant United States. He brought religious minorities and even majority Christian groups who were upset with the "godless" Constitution into the national fold with reassuring rhetoric in his correspondence. Moreover, he gave religion a public face in government ceremonies, particularly in his first inauguration. At the self-imposed end of his presidency, Washington's valedictory Farewell Address underscored the importance of religion in sustaining the young American republic. And throughout his two terms he successfully balanced public religion with religious liberty. In his remarks, Professor Morrison will also pay special attention to how President Washington used biblical and Anglican language in his political rhetoric.

Jeffry H. Morrison is associate professor of government at Regent University and a faculty member at the federal government's James Madison Foundation in Washington, D.C. In 2006-07 he received the Chancellor's Award as Regent University's scholar-teacher of the year. He has also taught at Princeton University, at Georgetown University, and at the United States Air Force Academy. He graduated with distinction from Boston College and from Georgetown, where he received his Ph.D. He is co-editor of The Founders on God and Government (Rowman & Littlefield, 2004), and author of John Witherspoon and the Founding of the American Republic (University of Notre Dame Press, 2005), The Political Philosophy of George Washington (Johns Hopkins University Press, forthcoming in 2009), and chapters, articles and reviews on American political thought.

Professor Morrison's lecture is sponsored by the Salvatori Center for the Study of Individual Freedom in the Modern World.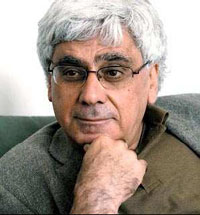 Is Peace Still Possible Between Palestinians and Israelis?
SARI NUSSEIBEH
MONDAY, FEBRUARY 23, 2009
One of the most important issues of our time is the question of what will be the fate of the Palestinian people? With the elections in Israel, the Israeli invasion of Gaza and a new president in the White House, 2009 promises to be a pivotal year in the pursuit of peace in the Middle East. For Sari Nusseibeh, however, he has heard this all before and nothing has changed.
In 1987 Nusseibeh became noteworthy for his meeting with representatives of Israel's Likud Party, one of the first meetings between prominent Palestinians and the right-wing Likud Party. During the First Infitada, Nusseibeh worked to author the Palestinian declaration of independence and created the inner workings of a future Palestinian government. During the first Gulf War, Nusseibeh collaborated in Tel Aviv with Israeli Peace Now, a group that worked to prevent civilian deaths during the Gulf War. Nusseibeh was arrested by the Israeli government and accused of being an Iraqi spy. He was released from custody 90 days later, and was never formally charged with any crime. From 2001-2002, Nusseibeh served as the Palestinian Liberation Organization's (PLO) chief representative in Jerusalem. While serving as the PLO's representative in Jerusalem, Nusseibeh championed the idea of a two-state solution, suggesting that Palestinians give up their right to the pre-partition land in exchange for a Palestinian state in the West Bank and Gaza Strip. In 2002, Nusseibeh and Shin Bet director, Ami Ayalon created The People's Voice, an Israeli-Palestinian publication that encourages peace between the two parties. Mr. Nusseibeh's memoir, Once Upon A Country: A Palestinian Life (2007) has won critical acclaim from local and international critics.
Sari Nusseibeh was born to a distinguished Palestinian statesman, attended Christ Church at Oxford, and received his Ph.D. in Islamic Philosophy from Harvard University. After leaving Harvard, Nusseibeh became a professor of philosophy at Birzeit University in the West Bank and at Hebrew University in Jerusalem. While at Birzeit, Nusseibeh founded the Federation of Employees in the Education Sector for the West Bank. Later Nusseibeh taught philosophy at Al-Quds University in Jerusalem, the only Arab University in Jerusalem. Nusseibeh became president of Al-Quds University. He also serves on the advisory board of the International Center for Ethics, Justice and Public Life at Brandeis University.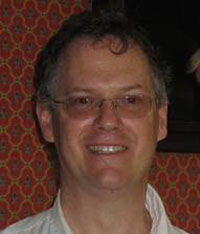 Lawrence of Arabia: Between Myth and History
JONATHAN HART
TUESDAY, FEBRUARY 24, 2009
"I deem him one of the greatest beings alive in our time ... We shall never see his like again."
—Sir Winston Churchill on T(homas) E(dward) Lawrence

"The story I have to tell is one of the most splendid ever given a man for writing."
—Lawrence, remarking, in a letter to a confidante, on the events chronicled in The Seven Pillars of Wisdom

"I've been & am absurdly over-estimated. There are no supermen & I'm quite ordinary, & will say so whatever the artistic results. In that point I'm one of the few people who tell the truth about myself."
—Lawrence, in the same letter quoted above

Epic is the word for the accounts by which most filmgoers and students of literature and history have come to know of T. E. Lawrence's struggle to unite desert tribes in Britain's campaign against Germany's Ottoman allies during the Great War. Each is vast as the arid expanses of the Nefud Desert, long as the camelback trek to Aqaba, and ambitious as the Hejaz campaign from which a young British lieutenant emerged a legend: David Lean's sprawling 1962 film, Lawrence of Arabia, runs 217 minutes (in the director's cut), while Lawrence's own memoir, The Seven Pillars of Wisdom, in the lavish Subscribers' Edition published in 1926, weighs in at some 250,000 words. But how faithful a likeness of Lawrence emerges from Lean's film or Lawrence's own narrative of the events that made this illegitimate issue of British aristocracy the legend that is Lawrence of Arabia? Jonathan Locke Hart, Director of the Program in Comparative Literature and Adjunct Professor of History at the University of Alberta (Edmonton), shall address these and other questions in his Athenaeum presentation as the Ricardo J. Quinones Distinguished Lecturer for Academic Year 2008-09.

Professor Hart has taught at Harvard, Princeton, Cambridge (where just this past year he delivered four plenary lectures on subjects ranging from "Shakespeare's Drama of History" to "The Beginnings of European Expansion"), the Universities of Toronto and Montreal, and many other institutions. He has published scores of essays, articles, and reviews on all manner of subjects; authored, co-authored, or edited eleven books (including Empires and Colonies [Cambridge: Polity Press, 2008]; Interpreting Culture: Literature, Religion, and the Human Sciences [New York and London: Palgrave Macmillan, 2006]; Theater and World: The Problematics of Shakespeare's History [Boston: Northwestern University Press, 1992]; and two volumes of poetry, Dream Salvage (2003) and Dream China (2002). He has delivered lectures and papers at colleges, universities, and conferences from Aarhus to Zaragoza, from Ottawa to Oxford, from Saskatchewan to Seoul. His appointments include editorship of the Canadian Review of Comparative Literature and membership of the editorial boards of the Journal of Literary Criticism (India), Oxford University Press, and American Historical Review.

Established in 2003 in honor of the founding director of the Family of Benjamin Z. Gould Center for Humanistic Studies, the Ricardo J. Quinones Distinguished Lectureship brings preeminent intellectuals, writers, and public figures to Claremont McKenna College to hold forth on a broad range of subjects. With his presentation on the history and legend of Lawrence of Arabia, Jonathan Hart joins the distinguished company of Shelby Steele, James Q. Wilson, Harvey Klehr, Paul Barolsky, and Martin Marty as a Quinones Lecturer.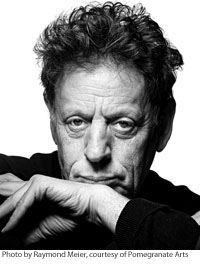 Book of Longing: Opening Night Pre-Theater Dinner
PHILIP GLASS
WEDNESDAY, FEBRUARY 25, 2009
On the occasion of the exclusive Southern California premiere of Book of Longing (2006), an evening-length concert work composed for ensemble, singers, spoken word, and imagery based on the poetry and artwork of Leonard Cohen by Philip Glass, the Athenaeum is pleased to host Glass in a pre-theater dinner. Philip Glass conceived the concert as a collection of poetic songs from many of the poems written by Cohen while he lived at the Buddhist monastery on Mt. Baldy. The music is performed by an ensemble of eight musicians including electronic keyboards (one played by Glass himself), flute/bass clarinet, hand percussion, violin, cello, double bass, and oboe, and English horn that are visible on stage throughout the evening.

Book of Longing is signature Cohen — at once meditative, playful, erotic, and provocative. The diverse collection of poems falls loosely into the categories of ballads, love and confessional poems, spiritual meditations, and short and comic pieces that Glass has called "limericks." Glass' composition is the culmination of years of mutual admiration between two of the most celebrated artists of our time.
The performance will be at Garrison Theatre, Scripps Performing Arts Center, 231 E. Tenth Street, A limited number of substantially discounted tickets are available to the students of The Claremont Colleges. To receive the discount code, please call (909) 607-8558 (on campus x78558).

Get your tickets for this opening night performance and sign up to attend the dinner and listen to Philip Glass before listening to this exclusive premiere.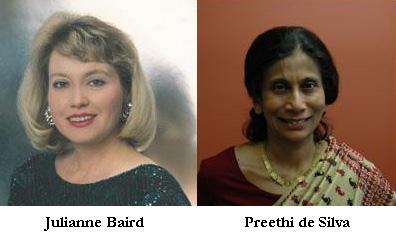 Con Gioia Early Music Ensemble: Music of George Frideric Handel and Franz Joseph Haydn
JULIANNE BAIRD, soprano
PREETHI DE SILVA, fortepiano and harpsichord
DANIELLE CUMMINS, violin
MICHAEL DUPREE, oboe
ROGER LEBOW, cello
M. ANNE RARDIN, violin
JASON YOSHIDA, guitar and lute
THURSDAY, FEBRUARY 26, 2009
Acclaimed soprano Julianne Baird will be the featured artist in Con Gioia Early Music Ensemble's concert at the Marian Miner Cook Athenaeum at 6:45 p.m. on Thursday, February 26, 2009. Con Gioia's founder-director Preethi de Silva, at the harpsichord and fortepiano, as well as baroque violinists M. Anne Rardin and Danielle Cummins, baroque oboist Michael DuPree, baroque cellist Roger Lebow, and lutenist/ baroque guitarist Jason Yoshida, will join Ms. Baird at this gala performance commemorating the anniversaries of the deaths of George Frideric Handel (d. 1759) and Franz Joseph Haydn (d. 1809).

The program includes arias from Handel's operas and oratorios, Agrippina (1709), Semele (1743), and Judas Maccabaeus (1746) and cantatas, Apollo e Dafne (1710) and No se emendará jamás (1717); the complete cantata, Mi Palpita il Cor (1710); Haydn's cantata, Arianna a Naxos (1733); and excerpts from trio sonatas and harpsichord works by Handel.

Julianne Baird has been hailed as a "national artistic treasure" (New York Times) and a "well-nigh peerless performer in the repertory of the baroque." Her vast discography includes several recordings devoted to the works of Handel, including a new disc, "Glorious Handel (1999)." She is Distinguished Professor of Music at Rutger's University at Camden, New Jersey. Preethi de Silva has been acclaimed as "a musician of great accomplishment and imagination" (Daily Telegraph, London) and has recorded concertos by Mozart and J.S. Bach, among other repertoire. She is Emerita Professor of Music, of Scripps College. Roger Lebow, M. Anne Rardin, Jason Yoshida (all of whom serve as faculty members at the Claremont Colleges), and Michael DuPree, have earned high praise for their performances in the United States and abroad. Danielle Cummins pursues an active career in the Southland as a performer-teacher.

Based in Claremont and performing on period instruments, Con Gioia has presented concerts in Southern California since 1982, including several performances sponsored by the Los Angeles Bach Festival, Caltech, and many local museums of art. Con Gioia's recording of Concertos for One, Two, and Four Harpsichords (2004) by J.S. Bach has received high critical acclaim in the USA and Europe.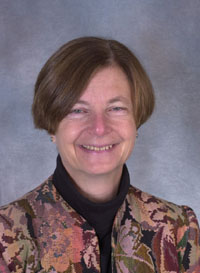 Red Families v. Blue Families: Cultural Division and the Prospects for a New Work-Family Agenda
JUNE CARBONE
MONDAY, MARCH 2, 2009
June Carbone is the Edward A. Smith/Missouri Chair of Law, the Constitution and Society at the University of Missouri at Kansas City. She previously served as Associate Dean for Professional Development and Presidential Professor of Ethics and the Common Good at Santa Clara University School of Law. She received her J.D. from the Yale Law School, and her A.B. from the Woodrow Wilson School of Public and International Affairs at Princeton University. She teaches Property, Family Law, Assisted Reproduction and Bioethics. Her book From Partners to Parents: The Second Revolution in Family Law was published by Columbia University Press in 2000. Carbone has co-authored the third edition of Family Law (Aspen, 2005) with Leslie Harris and the late Lee Teitelbaum. Her new book with Naomi Cahn, Red Families v. Blue Families will be published by Oxford University Press in 2009.

Carbone's research addresses the legal issues surrounding marriage, divorce and family obligations, especially within the context of the recent revolutions in biotechnology. Her recent projects include examination of the changing legal determinations of parenthood, juxtaposing the rules that have come from assisted reproduction with those produced in the face of increasing certainty about biological paternity. She has also been examining the constitutional framework for the family values debate, maintaining that the debate is particularly intense because of the different family patterns in various part of the United States.

June Carbone's lecture is jointly sponsored by the Athenaeum and the Berger Institute for Work, Family, and Children.
Round Table Discussion - Rediscovering the Passions in International Relations: History, Philosophy, and the Contemporary World
PIERRE HASSNER
P. EDWARD HALEY
CHRIS NADON
JIM NICHOLS, JR. P'06 moderator
TUESDAY, MARCH 3, 2009
Pierre Hassner's final lecture at CMC will be a panel discussion. This panel will be an opportunity for Hassner to reflect on his past lectures and to engage the community in a wide reaching discussion. Studies and writings about international relations have tended to emphasize the structures of power, military forces, and economic interests. The central idea of Pierre Hassner's series of Podlich Distinguished Lectures is that a full understanding of what goes on internationally must reexamine the human passions that are at work. Without minimizing the importance of the other factors, Hassner will seek to analyze the passions and their dialectical development in response to each other and to changing political, ideological and technological environments. He will conduct this inquiry through the examination of several different historical circumstances, competing philosophical interpretations, and particular features of our contemporary world.

Pierre Hassner, research director emeritus at the Centre d'Etudes et de Recherches Internationales in Paris, taught for many years as professor of international relations at the Institut d'Etudes Politiques in Paris and as a senior visiting lecturer at the European Center of Johns Hopkins University in Bologna. Born in Romania, Mr. Hassner studied at the Sorbonne and the Ecole Normale Supérieure. His major writings have focused on war and peace, totalitarianism, ethics and international relations, and international order. Two of his books present selections from his numerous articles: La violence et la paix: De la bombe atomique au nettoyage ethnique (1995; an English translation, Violence and Peace: From the Atomic Bomb to Ethnic Cleansing, appeared in 1997). La terreur et l'empire: Violence et Paix II (2003) has not yet been translated. His most recent co-edited book, Justifier la guerre? De l'humanitaire au contre-terrorisme (2005) has just appeared in English as Justifying War?: From Humanitarian Intervention to Counterterrorism.

Hassner will be joined on the panel by:

P.Edward Haley, W.M. Keck Foundation chair and professor of International strategic studies; director, Center for the Study of the Holocaust, Genocide, and Human Rights, CMC; author, Strategies of Dominance: The Misdirection of U.S. Foreign Policy (2006) and co-author, After 9/11: The Roles of Civil Society in International Security (2006)

Chris Nadon, associate professor of government, CMC

Jim Nichols, Jr., professor of government, CMC; translator, Gorgias and Phaedrus by Plato (1998), co-editor, From Political Economy to Economics---And Back? (1990).

It is a pleasure to have Pierre Hassner take part in the 2008-2009 William F. Podlich Distinguished Visitors Program. This program was generously endowed by CMC alumnus and trustee William F. Podlich '66, whose aim is to enrich the college intellectually by bringing preeminent figures in scholarship, business, and public affairs to campus for extended visits.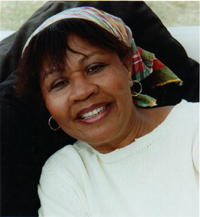 Coming of Age in a Small Place
JAMAICA KINCAID
WEDNESDAY, MARCH 4, 2009
Jamaica Kincaid was born Elaine Potter Richardson, in 1949 in St. John's, Antigua. At the age of 17, with a growing ambivalence for her family and a rising contempt for the subservience of the Antiguans to British colonialist rule, Kincaid left Antigua, bound for New York and a job as an au pair. Kincaid later dropped out of college, returned to New York, secured a job writing interviews for a teen-age girls' magazine, and changed her name to Jamaica Kincaid.

Her work in The Village Voice and Ingenue magazines drew the attention of the legendary editor of The New Yorker, William Shawn. She became a staff writer for the magazine in 1976 and a featured columnist for the "Talk of the Town" section of the magazine for the next nine years. In 1978, Kincaid's first piece of fiction was published in The New Yorker, and it later became part of her first book, At the Bottom of the River (1983). It was nominated for the PEN/Faulkner. Two years later, in 1985, Kincaid published her first novel, Annie John.

In 2004, she was elected to the American Academy of Arts and Letters. Kincaid's writing is compelling because it captures complex emotions and exposes divisive issues in a deceptively simple style. Her other major works include Annie, Gwen, Lilly, Pam and Tulip (1986), A Small Place (1988), Autobiography of My Mother (1996), My Brother (1997), Talk Stories (2000), My Garden (Book) (2001) and Mr. Potter (2002). Her latest book is Among Flowers: A Walk in the Himalaya (2005).

A visiting professor at Harvard University, where she teaches creative writing, Jamaica Kincaid lives in North Bennington, Vermont.

Ms. Kincaid's visit to CMC is part of the Freshmen Humanities Seminar series "Self and Society" sponsored by the Dean of the Faculty at CMC.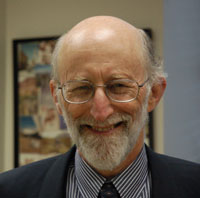 Beauty in the Labor Market
DANIEL HAMERMESH
THURSDAY, MARCH 5, 2009
Do good-looking people earn more, how much more, and why? Is the effect the same for men and women? Does it mean employers discriminate against ugly workers? Do good looks make people more productive — can we ever distinguish between the effects of beauty, or some other characteristic, as discrimination or productivity? Does buying clothing and beauty treatments raise earnings power? Is hiring good-looking people a good strategy for companies? Should the government offer affirmative action programs for ugly people? According to a study performed by Daniel Hamermesh, men in North America who have below-average looks make 9% less an hour than a comparable man of average looks. Men with above-average looks, however, make 5.4% more an hour than an average looking man.

Daniel S. Hamermesh is Edward Everett Hale Centennial Professor of Economics at the University of Texas at Austin. His A.B. is from the University of Chicago (1965), his Ph.D. from Yale (1969). He taught from 1969-73 at Princeton, from 1973-93 at Michigan State. He has held visiting professorships at universities in North America, Europe, Australia and Asia, and lectured at over 200 universities in 46 states and 27 foreign countries. His research, published in nearly 100 refereed papers in scholarly journals, has concentrated on time use, labor demand, social programs, academic labor markets and unusual applications of labor economics (to beauty, sleep and suicide).
Hamermesh is a Fellow of the Econometric Society and the Society of Labor Economists, a Research Associate of the National Bureau of Economic Research and the Forschungsinstitut zur Zukunft der Arbeit (IZA), and Past President of the Society of Labor Economists and of the Midwest Economics Association. His magnum opus, Labor Demand, was published by Princeton University Press in 1993. In 2005 McGraw-Hill Irwin published the second edition of his Economics Is Everywhere, a series of 400 vignettes designed to illustrate the ubiquity of economics in everyday life and how the simple tools in a microeconomics principles class can be used. His undergraduate teaching has gained him several University-wide teaching awards.

Daniel Hamermesh's lecture is co-sponsored by the Lowe Institute of Political Economy and the Athenaeum.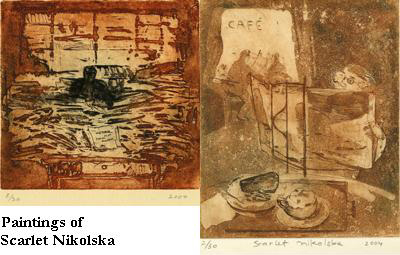 Pierre's Labyrinth: An Artist's Inspiration
SCARLET NIKOLSKA
TUESDAY, MARCH 3, 2009
ART EXHIBITION AND RECEPTION 3:00 p.m.
The Athenaeum has been graced for the past several weeks by the presence of internationally renowned artist, Scartlet Nikolska, who has accompanied her husband, CMC's Podlich Distinguished Scholar Pierre Hassner.

A native of Ostrava, Czechoslovakia, Scarlet Nikolska studied under the guidance of Czech expressionist painter Karel Soucek at the Academie des Beaux-Arts in Prague and is currently living and working in Paris. Since graduating from the Academie in 1974, Nikolska has exhibited in galleries in London, Paris, Brussels, Rio de Janeiro, as well as the Staatsoper in Vienna.

For a long time her inspiration was Baroque Prague with its romantic, sparsely lit streets, painting them in her series "Nocturnal Walks." But when she stepped into Pierre's office, she was struck by the strange shapes of heaps and piles of books and papers. There was an occasion when they looked into one of these shapes and found under layers of papers, a hidden chair!

This became her second inspiration for a series of paintings under the title "Pierre's Labyrinth."

"Now being in the enchanting surroundings of the Claremont campuses, I deeply regret we are leaving so soon. I believe I found my third inspiration here!"

Everyone is welcome to meet Scarlet Nikolska and view a few of her paintings from "Pierre's Labyrinth" Tuesday afternoon beginning at 3:00 p.m. in Freeberg Lounge, and then again at 8:00 p.m. to celebrate and bid farewell to our two distinguished guests.