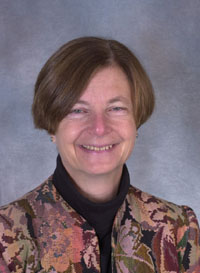 Red Families v. Blue Families: Cultural Division and the Prospects for a New Work-Family Agenda
JUNE CARBONE
MONDAY, MARCH 2, 2009
June Carbone is the Edward A. Smith/Missouri Chair of Law, the Constitution and Society at the University of Missouri at Kansas City. She previously served as Associate Dean for Professional Development and Presidential Professor of Ethics and the Common Good at Santa Clara University School of Law. She received her J.D. from the Yale Law School, and her A.B. from the Woodrow Wilson School of Public and International Affairs at Princeton University. She teaches Property, Family Law, Assisted Reproduction and Bioethics. Her book From Partners to Parents: The Second Revolution in Family Law was published by Columbia University Press in 2000. Carbone has co-authored the third edition of Family Law (Aspen, 2005) with Leslie Harris and the late Lee Teitelbaum. Her new book with Naomi Cahn, Red Families v. Blue Families will be published by Oxford University Press in 2009.

Carbone's research addresses the legal issues surrounding marriage, divorce and family obligations, especially within the context of the recent revolutions in biotechnology. Her recent projects include examination of the changing legal determinations of parenthood, juxtaposing the rules that have come from assisted reproduction with those produced in the face of increasing certainty about biological paternity. She has also been examining the constitutional framework for the family values debate, maintaining that the debate is particularly intense because of the different family patterns in various part of the United States.

June Carbone's lecture is jointly sponsored by the Athenaeum and the Berger Institute for Work, Family, and Children.