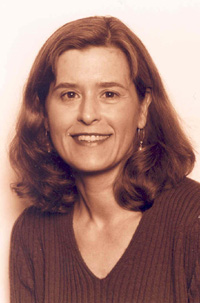 Healthy, Wealthy and Wise? The Relationship between Child Heath and Human Capital Development
JANET CURRIE
MONDAY MARCH 23, 2009
Janet Currie trains her focus not on cash welfare, which accounts for a small and shrinking share of federal expenditures on poor families with children, but on the staples of today's American welfare system: Medicaid, Food Stamps, Head Start, WIC, and public housing. These programs, Currie maintains, form an effective, if largely invisible and haphazard safety net, and yet they are the very programs most vulnerable to political attack and misunderstanding.

Currie's ground breaking book The Invisible Safety Net: Protecting the Nation's Poor Children and Families (2006) highlights both the importance and the fragility of this safety net, arguing that, while not perfect, it is essential to fighting poverty. Currie writes how America's safety net is threatened by growing budget deficits and by an erroneous public belief that antipoverty programs for children do not work and are riddled with fraud. By unearthing new empirical data, Currie makes the case that social programs for families with children are actually remarkably effective.
Janet Currie is a professor of economics and Chair of the Department of Economics at Columbia University. For the past decade, her research has focused on evaluating programs aimed at poor children and families. Currie has served on several National Academy of Sciences panels including the Committee on Population, and on the Executive Committee of the American Economics Association. She has also served as a consultant for the National Health Interview Survey and the National Longitudinal Surveys. Currie is currently a Fellow for the Society of Labor Economists, a research associate at the National Bureau of Economic Research, an affiliate of the University of Michigan's National Poverty Center, and an affiliate of IZA in Bonn. Professor Currie is a member on the advisory board of the National Children's Study and on the editorial board of the Quarterly Journal of Economics, the Journal of Health Economics, the Journal of Labor Economics, and the Journal of Public Economics.

Janet Currie's Athenaeum appearance is sponsored by the Berger Institute for Work, Family, and Children.