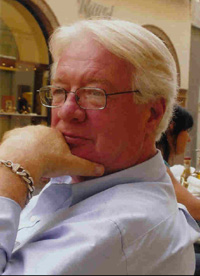 Classical Liberalism in the Age of Obama
TIBOR MACHAN '65
MONDAY, MARCH 30, 2009
LUNCH 11:30 a.m., LECTURE 12:00 p.m.
The election of Barack Obama was historic. But what does his administration portend for classical liberalism? Senator Obama campaigned for higher taxes on the wealthy. His administration enacted a $787 billion economic stimulus. It has also increased federal spending and budget deficits.

Professor Tibor Machan will address these issues and others in his Athenaeum talk.

A former editor of the libertarian magazine, Reason, and a graduate of Claremont McKenna College, Professor Machan is a scholar and author of dozens of books on individual rights, libertarianism, and ethics. He is professor emeritus in the department of philosophy at Auburn University, and holds the R. C. Hoiles Chair of Business Ethics and Free Enterprise at the Argyros School of Business & Economics at Chapman University in Orange, California. Professor Machan is a research fellow at the Hoover Institution at Stanford University, an adjunct faculty member of the Ludwig von Mises Institute, and an adjunct scholar at the Cato Institute.

Tibor Machan's visit to CMC is sponsored by the Salvatori Center for the Study of Individual Freedom in the Modern World.