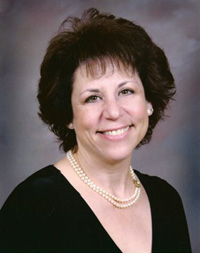 Responding to the Needs of Women in Prison
DAWN DAVISON
WEDNESDAY, APRIL 1, 2009
There are currently over 115,000 women in the United States prison system. Over 11,500 of these women are incarcerated here in California, comprising 10% of the national total. For the last two decades, the number of women incarcerated nationally has grown at a rate nearly double that for men. These bleak figures beg the question: Have women become that much more dangerous, or is the real problem with our criminal justice system?

Despite this reality, California Institution for Women (CIW) Warden Dawn Davison is perseverant in her efforts at reform. Warden Davison will be speaking at the Athenaeum about the unique issues incarcerated women face, and the programs at CIW that specifically address women's needs. Warden Davison's thoughts are paramount to gender responsive issues, with emphasis placed on education, life and workplace skills, the maintenance of family and community relationships, successful reintegration into society and breaking the intergenerational cycle of incarceration. This forward thinking has been instrumental as CIW looks forward to opening the first baby nursery at a female correctional facility in California, later this year. Her hallmark of rehabilitation occurred on March 8, 2008, when CIW graduated its first "on campus" college class, through Chaffey College, with a candidate class of 13 Associate of Arts degrees in Liberal Arts.

Dawn S. Davison began her career with the California Department of Corrections and Rehabilitation in 1986 at the California Institution for Women (CIW), serving as Personnel Supervisor and Staff Services Analyst. In 1994, she was promoted to Business Manager at Calipatria State Prison, where she remained until 1997. She served as an Associate Warden at Los Angeles County State Prison from 1997 to 2000 and at the California Rehabilitation Center, Norco, from 2000 to 2002. Dawn returned to CIW in 2002 to take the position of Chief Deputy Warden. In 2004, Governor Arnold Schwarzenegger appointed her as Warden of CIW.
Ms. Davison earned a Bachelor of Science degree from Loyola Marymount University in 1978 and a Masters of Science degree in Counseling from California State University, Fullerton in 1982. She also attended Chaffey College in the 80's.

Warden Davison's visit is sponsored by the student outreach organization SOURCE, with generous support from the Kravis Leadership Institute. Advocacy bracelets will be available for purchase ($5) before and after the address.