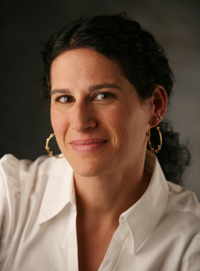 The Opt-Out Revolution: Do Women Leave the Workforce for Motherhood?
HEATHER ANTECOL
THURSDAY, APRIL 23, 2009
Heather Antecol, associate professor of economics at CMC, has published papers on various aspects of labor economics, including youth outcomes, immigration, discrimination, and sexual harassment in the U.S. military and federal government. Recent research work includes the decision to "opt-out" of the labor market and elder care.

A graduate of Queen's University, Canada, Professor Antecol earned her M.A. from Queen's University and her Ph.D. from McMaster University, Canada. She joined the faculty of Claremont McKenna College in 2001. She serves as the Director of the Berger Institute for Work, Family, and Children at Claremont McKenna College, as well as a research fellow at the Institute for the Study of Labor (IZA) and Metropolis British Columbia (MBC).

Professor Antecol is the fifth holder of the James G. Boswell chair in economics, a gift to Claremont McKenna College by the James G. Boswell Foundation.