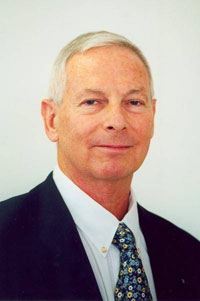 Pygmalion Leadership after a Quarter of a Century: What We Know and What Remains to be Discovered
DOV EDEN
THURSDAY, APRIL 16, 2009
Dov Eden (Ph.D., organizational psychology, University of Michigan) is the Saltiel Professor of Corporate Leadership and Social Responsibility at Tel Aviv University's Faculty of Management where he has chaired the Organizational Behavior Program, directed the Israel Institute of Business Research, and served as academic director of executive training. He is a Fellow of the Academy of Management, the American Psychological Association, and the Society for Industrial and Organizational Psychology and is a member of the Israel Psychological Association and the Society for Research on Organizational Behavior (SOB). He is outgoing associate editor of Academy of Management Journal and has served on the editorial boards of Journal of Applied Psychology, Organizational Behavior and Human Decision Processes, Leadership Quarterly, and Megamot Israel Behavioral Sciences Quarterly. Lexington Books published his book entitled, Pygmalion in Management: Productivity as a Self Fulfilling Prophecy (1990). His article "Leadership and expectations: Pygmalion effects and other self fulfilling prophecies in organizations" won the award for best article in Leadership Quarterly during LQ's first four years. He has held visiting appointments at New York University, the University of Maryland, and Baruch College-CUNY. He has consulted for leading Israeli public and private corporations, municipalities, the Israel Defense Forces, and kibbutz enterprises.

The Pygmalion effect is a boost in followers' performance caused by raising leaders' expectations. The theory behind the Pygmalion model of leadership will be presented and the research supporting it will be reviewed selectively. The relationship of Pygmalion Style Leadership to motivation and self-efficacy theory will be highlighted. Practical applications in management will be suggested and ideas for future research will be discussed.

Dov Eden's Athenaeum lecture is part of the Kravis Leadership Institute speaker series "Power and Persuasion."