Athenaeum Location
Print Newsletter
September 10, 2009
Vol. 25, No. 01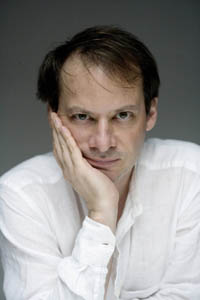 WELCOME DINNER FOR THE CMC CLASS OF 2013
Angels and Ages
ADAM GOPNIK
THURSDAY, SEPTEMBER 10, 2009
Darwin and Lincoln were makers and witness of the great change that, for good or ill, marks modern times
-Adam Gopnik

On a memorable day in human history, February 12, 1809, two babies were born an ocean apart: Abraham Lincoln and Charles Darwin. Together they became midwives to the spirit of a new world, a new kind of hope and faith. Searching for the men behind the icons of emancipation and evolution, Adam Gopnik reveals them as both ordinary family men with ambitions, faults and loves and as great thinkers who helped shape the modern world — a world increasingly governed by reason, argument and observation, by the verdicts of time and history. As writers, they invented a new language to express that understanding, the liberal voice we now use both at home and in public. This presentation is a meditation on how we got where we are and how we became who we are as children of robust democracy and science.

Adam has been writing for The New Yorker since 1986, and his work for the magazine has won both the National Magazine Award for Essay and the George Polk Award for Magazine Reporting. He has broadcasted regularly for the Canadian Broadcasting Corporation and wrote the article on American culture for the last two editions of the Encyclopedia Britannica. His new book embodies this gift for using historical biography to explore the way we live today. Angels and Ages: A Short Book about Darwin, Lincoln, and Modern Life (2009) looks at the birth of the modern era through the lives of two extraordinary people born within hours of each other exactly 200 years ago this year.

President Pamela Gann and Dean of Students Jeff Huang have presented a copy of Angels and Ages as a gift to each incoming freshman student and the Athenaeum has invited author Adam Gopnik to speak to the class during this traditional dinner for freshmen. Mr. Gopnik has personally signed bookplates that will be distributed to everyone at the dinner. You already have the book and now you will have the opportunity to ask questions and engage in conversation with the author — an opportunity not to be missed!

Members of the freshmen class are automatically signed up for this dinner. If you are unable to attend, please call ext. 18244 or email laguiar@cmc.edu to cancel your reservation so that you can have dinner at Collins.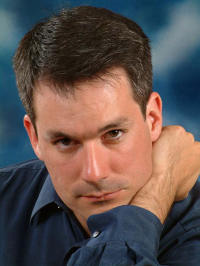 Music and Conversation
ROBERT THIES
MONDAY, SEPTEMBER 14, 2009
Robert Thies' recital at the Athenaeum two years ago elicited rave reviews from everyone lucky enough to be there. Many felt it was the high point of the year. More than just a performance, Thies addressed the audience, discussed the music, and successfully involved everyone in the musical experience. It is a pleasure to announce that Robert Thies has consented to return to the Athenaeum.
Robert Thies first captured worldwide attention in 1995 when he won the Gold Medal at the Second International Prokofiev Competition in St. Petersburg, Russia. With this victory, Thies became the only American pianist to win first prize in a Russian piano competition since VanCliburn's famed triumph in Moscow in 1958. Since that time, Thies has garnered a reputation as a consummate, graceful musician with a keen poetic sense and a remarkably diverse repertoire.
Praised for his "thoughtful and intensely moving interpretations" Thies enjoys a diverse career as an orchestral soloist, recitalist, and chamber musician. He has performed over 35 concertos with orchestras all over the world, including Saint Petersburg Philharmonic, Liepaja Symphony (Latvia), Mexico City Philharmonic, the National Symphony of Mexico, Auckland Philharmonia (New Zealand), Louisville Orchestra, Fort Worth Symphony, Pasadena Symphony, and the Naples Philharmonic.
In Los Angeles, Thies has worked and recorded with many of the top studio musicians, and has also worked with film composers James Newton Howard, James Horner, Danny Elfman, Aaron Zigman, and Lalo Schifrin. In February 2006 Thies released his debut solo recording "Live in Recital."
His teachers have included Robert Turner and Daniel Pollack, both protégés of the legendary Russian pedagogue Madame Rosina Lhevinne, and the great pianist Josef Lhevinne.
PROGRAM
Romanian Folk Dances, Sz. 56 (1915)
Bartók
(1881-1945)
1. Jocul cu bâta (or Joc cu bâta) – Dance With Stick
2. Brâul – Waistband Dance- Peasant Costume
3. Pe Loc – Stamping Dance - Standing Still
4. Buciumeana - Horn Dance
5. Poarga Româneasca – Romanian Polka
6. Maruntel – Quick Dance
Estampes (1903)
Debussy
(1862-1918)
1. Pagodes
2. La soirée dans Grenade
3. Jardins sous la pluie
Four Preludes from Op. 32 (1910)
Rachmaninoff
(1873-1943)
No. 3 in E Major
No. 10 in B minor
No. 5 in G Major
No. 8 in A minor
Nocturne in C-sharp minor, Op. Posthumous (1849)


(1810-1849)
Sonata Op. 57 in F minor, "Appassionata" (1806)
Beethoven
(1770-1827)
1. Allegro assai
2. Andante con moto
3. Allegro ma non troppo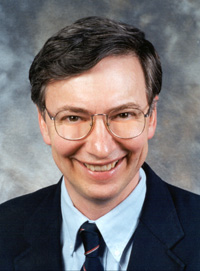 Hubbert's Peak, the Coal Question, and Climate Change
DAVID RUTLEDGE
TUESDAY, SEPTEMBER 15, 2009
An accurate estimate of the ultimate production of oil, gas, and coal would be helpful for the ongoing policy discussion on alternatives to fossil fuels and climate change. By ultimate production, we mean total production, past and future. It takes a long time to develop energy infrastructure, and this means it matters whether we have burned 20% of our oil, gas, and coal, or 40%. In modeling climate change, the carbon dioxide from burning fossil fuels is the most important factor. The time frame for the climate response is much longer than the time frame for burning fossil fuels, and this means that the total amount burned is more important than the burn rate. Oil, gas, and coal ultimates are traditionally estimated by government geological surveys from measurements of oil and gas reservoirs and coal seams, together with an allowance for future discoveries of oil and gas. We will see that where these estimates can be tested, they tend to be too high, and that more accurate estimates can be made by curve fits to the production history.

Professor Rutledge is the Tomiyasu Professor of Electrical Engineering at Caltech, and a former Chair of the Division of Engineering and Applied Science there. He is the author of the textbook Electronics of Radio (1999), published by Cambridge University Press, and the popular microwave computer-aided-design software package Puff. He is a Fellow of the IEEE, a winner of the IEEE Microwave Prize, and a winner of the Teaching Award of the Associated Students at Caltech. He served as the editor for the Transactions on Microwave Theory and Techniques, and is a founder of the Wavestream Corporation, a manufacturer of high-power transmitters for satellite uplinks.

David Rutledge comes to the Athenaeum through the generous sponsorship of the Roberts Environmental Center.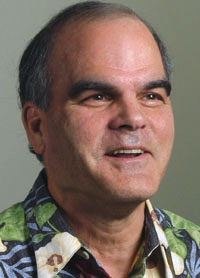 Drugs, Guns and Violence, Mexico's Path to National Security
RODERIC CAMP
WEDNESDAY, SEPTEMBER 16, 2009
The presentation will provide background on how drugs evolved into Mexico's number one national security issue, how the Mexican armed forces became involved in this mission, and how the United States itself was the crucial actor in creating drug trafficking as the central public security issue and in encouraging Mexico to replicate its own national anti-drug strategy. It will also identify a number of recent trends including the deepening presence of drug cartels in Mexican life, the consequences of domestic civil violence on American border states and U.S. national security, the globalization of drug cartels across our southern border, and the impact of a militarized anti-drug strategy on Mexican domestic politics as drug related murders and kidnappings continue to increase.

Roderic Ai Camp is presently the Philip McKenna Professor of the Pacific Rim at Claremont Mckenna College. He has received a Fulbright Fellowship on three occasions for research on Mexico, and was awarded two major grants from the William and Flora Hewlett Foundation to explore attitudes toward democracy in Mexico and Latin America. He serves as a member of the Advisory Board, Mexico Institute, Woodrow Wilson Center for International Scholars, Smithsonian Institution. He is a frequent consultant to national and international media, including the New York Times, the Wall Street Journal, National Public Radio, and BBC. He is the author twenty books on Mexico, six of which have been designated by Choice as outstanding academic books. His most recent publications include: Politics in Mexico, the Democratic Consolidation (2007)(Oxford University Press) and Mexico's Military on the Democratic Stage (2005)(Center for Strategic and International Studies).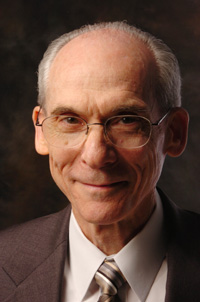 A Journey to the Edge of Interstellar Space
EDWARD STONE
THURSDAY, SEPTEMBER 17, 2009
A supersonic wind from the Sun creates a giant bubble called the heliosphere that envelops all of the planets. Launched in 1977 on a journey to explore Jupiter, Saturn, Uranus, and Neptune, the two Voyager spacecraft are now racing to leave the bubble called the heliosphere and enter interstellar space. The two spacecraft are 8 and 10 billion miles from Earth, exploring the outermost layer of the bubble where the supersonic solar wind abruptly slows in a sonic shock as it presses outward against the surrounding interstellar matter. In another five years, Voyager 1 will likely cross the boundary of heliosphere, becoming our first interstellar probe immersed in matter from the supernova explosions of other stars.

Edward C. Stone is the David Morrisroe Professor of Physics at the California Institute of Technology (Caltech) and Vice Provost for Special Projects. He was Director of the Jet Propulsion Laboratory (1991-2001), and a Caltech Vice President.

Since 1972, Stone has served as the chief scientist for the Voyager Mission at the Jet Propulsion Laboratory. Following launch of the twin Voyager spacecraft in 1977, he coordinated the efforts of eleven teams of scientists in their studies of Jupiter, Saturn, Uranus and Neptune.

As Vice Provost for Special Projects, he has also chaired the board of directors that oversees the design development of the Thirty Meter Telescope (TMT) on behalf of Caltech, the University of California, and the Association of Canadian Universities for Research in Astronomy (ACURA). Stone is a member of the National Academy of Sciences, the American Philosophical Society, president of the International Academy of Astronautics, and a director of the W.M. Keck Foundation.

Professor Stone's visit to CMC is sponsored by the Joint Science Department.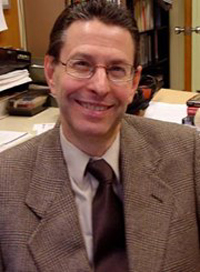 Prospects for Peace in the Middle East
STEVEN SPIEGEL
TUESDAY, SEPTEMBER 22, 2009
UCLA professor Steven L. Spiegel is an expert on American foreign policy in the Middle East. As such, he has played an active role in the Middle East peace process. Through the innovative negotiation techniques he has developed, Dr. Spiegel has contributed cutting edge ideas for promoting Middle East regional security and cooperation. Indeed, he received the UCLA Karpf prize for the faculty member who has most advanced the cause of world peace. Dr. Spiegel has authored or co-authored over 100 books, articles and papers as well as a major international relations textbook, World Politics in a New Era (1996), the fifth edition of which will be published in early 2010 by Oxford University Press. He is presently at work on a book on the American approach to the Middle East.

In his Athenaeum address, Professor Spiegel will describe the latest developments and likely process and possible progress over the next several months, and review the interests and activities of the major players: the Israelis, Palestinians, Syrians, major Arab states. Ultimately, he will focus on the aims, styles, policies, and prospects for success of the Obama Administration.

Professor Spiegel is the Director of UCLA's Center for Middle East Development and of Track II Middle East programs at the statewide Institute on Global Conflict and Cooperation at the University of California, San Diego.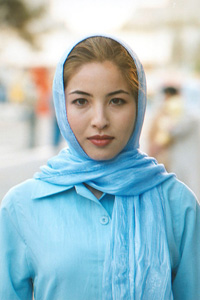 On the Streets of Tehran
ROXANA SABERI
WEDNESDAY, SEPTEMBER 23, 2009
A political prisoner caught in the middle of a dramatic political struggle between Iran and the U.S., Iranian-American journalist Roxana Saberi captured the attention of the world when reports surfaced of her imprisonment in Iran. Abducted by four men early one morning in January 2009 and placed in solitary confinement, Ms. Saberi, who was working as a freelance journalist in Tehran, contributing to NPR and the BBC among others, was falsely accused of spying for the United States. Ms. Saberi, a former Miss North Dakota, who led an all-American life before moving to Iran was sentenced to eight years in prison. Her battle for freedom would last 100 days before an appeals court released her following an international uproar. In the midst of reaching out to Iran to start a dialogue after decades of political deadlock, the Obama administration harshly criticized Iran over her imprisonment and there was speculation that Iranian President Ahmadinejad intervened on her behalf as a diplomatic overture.

Since the disputed Iranian election, hundreds of thousands of Iranian citizens took to the streets of Iran have called for free and fair elections. The Iranian regime's reaction of using deadly violence to quell the protests sparked outrage among its citizens and the international community. Living in Iran for the past six years as a journalist, Roxana Saberi witnessed the developments in Iran firsthand. She is able to weave together the political, cultural, and historical significance of these events as they continue to unfold, and what it means for democracy, the Middle East and the world.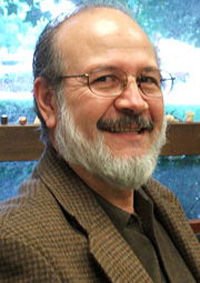 CELEBRATING LATINO HERITAGE
Latinos in the United States: A Continental Quest for Democracy
FRANCISCO VAZQUEZ '72
THURSDAY, SEPTEMBER 24, 2009
The keynote address in this year's recognition of Latino Heritage Month will be presented by CMC alumnus Francisco Vazquez '72. In his lecture Dr. Vazquez will explore the political philosophy of Latinos in the American continent and their struggle for democracy.

His presentation is based on the premise that English Americans and Latin Americans have a common political cradle. While focusing on the incorporation of Mexicans, Cubans and Puerto Ricans into the United States, he will discuss the role of Latinos in the U.S. and propose the concept of a "Continental American."
Francisco Vazquez is Professor of History of Ideas at the Hutchins School of Liberal Studies and Director of the Hutchins Institute for Public Policy Studies and Community Action at Sonoma State University, where he has been since 1990. He attended CMC when it was still a men's college, and graduated with a degree in philosophy in 1972. He then went on to complete an interdisciplinary doctoral program in philosophy, history and literature from Claremont Graduate University, and received his Ph.D. in 1977.
He is the author of Latino/a Thought: Culture, Politics and Society (2002), a well recognized text in the field that has a second edition due in January 2009. Vazquez has also published numerous publications including The Political Economy of Culture and the Birth of a Civil Society after NAFTA (1997) in established journals of social theory. The New England Resource Center for Higher Education, NERCHE, selected him in 2003 for an Honorable Mention Award, Ernest A. Lynton Award for Faculty Professional Service and Academic Outreach. He is on the Board of Directors of Community Action Partnership.
Welcome from the Director
BONNIE SNORTUM
The Athenaeum team is once again ready to welcome all of you — new and returning students, faculty, and staff — to what should be an engaging and provocative series of programs this fall. You are invited to enjoy gourmet meals prepared by our very own kitchen staff, assisted by numerous student "chefs in the making." Please contact me bsnortum@cmc.edu or stop by my office with suggestions for programming or policy. Athenaeum Fellows, Paige Costello and David Nahmias are also available and encourage your involvement in planning events for the Athenaeum.

The fall calendar is almost complete, and I think it will speak for itself about the broad diversity of interests and points of view on this campus. A number of events are planned around specific themes including: 40 years after Stonewall, the bicentennial of Darwin's' birth, perspectives on Latin America, economics in theory and practice, human rights and the law, global politics, ethical leadership, caring for the environment, plus music, art, and poetry. Take time to view the new artwork in Security Pacific, created by Frederick Doar, father of CMC student Rick Doar '12. You can look forward to experiencing the art of various local artists in the future, including a show of student artwork in the spring.

You are also invited to drop by Parents Library beginning Monday, September 14th, for the popular daily afternoon tea featuring Juan's homemade cookies and pastries. Tea is served Monday through Friday from 3:00 p.m. to 4:30 p.m.
We should acknowledge the generosity and vision of President Pamela Gann and the CMC Board of Trustees whose support sustains this expensive yet priceless enterprise of which we are the beneficiaries. Our staff works to create a refined dining experience and so we expect you to dress up a bit for dinner — no shorts, jeans, or T-shirts, please.

See you at the Ath!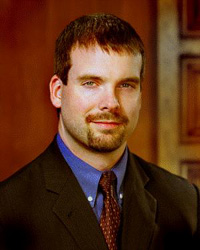 Reflections of a McKenna Scholar
ROBERT THOMAS, JR. '99
MONDAY, SEPTEMBER 21, 2009
Robert Thomas '99 is the newly appointed Chief Investment Officer for the George Kaiser Family Foundation. The Foundation is a charitable organization dedicated to breaking the cycle of poverty through investments in early childhood education, community health, social services, and civic enhancement. As Chief Investment Officer for the Foundation, Robert is responsible for the financial administration and management of its $3.5 billion investment portfolio.

For the previous ten years, Robert was a Portfolio Manager for the Bill Gates Investment Office. The Gates office invests the personal assets of Mr. Gates, as well as the assets of the Bill & Melinda Gates Foundation. In his capacity working for BGI/Cascade, Robert held several different porfolio manager positions with the most recent responsibility being oversight of all externally managed fund relationships (public and private). Previous areas of responsibility have included energy/commodities, fixed income, currencies, and general public and private equity analysis.

Robert has previously served as a Director for Pacific Ethanol Inc. and North Sea Gas Partners. He is currently a Director of QuSwami as well as a member of the Board of Advisors for the Financial Economics Institute at Claremont McKenna College.

Robert earned a Bachelor of Arts Degree in Economics from Claremont McKenna College magna cum laude and is a CFA Charterholder.