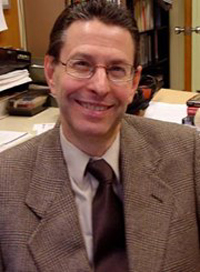 Prospects for Peace in the Middle East
STEVEN SPIEGEL
TUESDAY, SEPTEMBER 22, 2009
UCLA professor Steven L. Spiegel is an expert on American foreign policy in the Middle East. As such, he has played an active role in the Middle East peace process. Through the innovative negotiation techniques he has developed, Dr. Spiegel has contributed cutting edge ideas for promoting Middle East regional security and cooperation. Indeed, he received the UCLA Karpf prize for the faculty member who has most advanced the cause of world peace. Dr. Spiegel has authored or co-authored over 100 books, articles and papers as well as a major international relations textbook, World Politics in a New Era (1996), the fifth edition of which will be published in early 2010 by Oxford University Press. He is presently at work on a book on the American approach to the Middle East.

In his Athenaeum address, Professor Spiegel will describe the latest developments and likely process and possible progress over the next several months, and review the interests and activities of the major players: the Israelis, Palestinians, Syrians, major Arab states. Ultimately, he will focus on the aims, styles, policies, and prospects for success of the Obama Administration.

Professor Spiegel is the Director of UCLA's Center for Middle East Development and of Track II Middle East programs at the statewide Institute on Global Conflict and Cooperation at the University of California, San Diego.