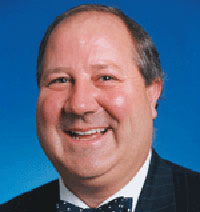 The Age of Reagan: The Conservative Counterrevolution, 1980-1989
STEVEN HAYWARD
MONDAY, OCTOBER 12, 2009
The time has come to look back on the Reagan experience and survey its successes, failures, and unresolved arguments — to discover the lasting meaning of Reagan-style conservatism. For all of his victories (and defeats), the transformation of America under Reagan was inconclusive, incomplete. Arguments over the Reagan "revolution" persist, partly because they are proxies for the political arguments of today.

Steven Hayward is the author of Greatness: Reagan, Churchill, and the Making of Extraordinary Leaders (2005) and most recently The Age of Reagan, Vol. 2 (2009). His The Age of Reagan: The Fall of the Old Liberal Order, 1964-1980 (2001), is the first of a two-volume life and times of the former president. Reviewers hailed the first volume as the best, most incisive of the existing commentaries of the Regan years.

He has written extensively on presidents and statesmanship, including Churchill on Leadership: Executive Success in the Face of Adversity (1997). His work has appeared in National Review, The New York Times, Wall Street Journal, The Weekly Standard, and the Claremont Review of Books.

Hayward is a senior fellow of the Pacific Research Institute, and the F. K.Weyerhaeuser of the American Enterprise Institute.

Hayward's lecture is sponsored by the Henry Salvatori Center for the Study of Individual Freedom in the Modern World.