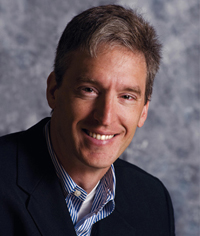 SuperFreakonomics
STEVEN LEVITT
THURSDAY, OCTOBER 22, 2009
Co-Author of the phenomenal bestselling business book
Freakonomics: A Rogue Economist Explores the Hidden Side of Everything
(2005) (sold more than 3 million copies worldwide) and winner of the highly esteemed John Bates Clark Medal, as the most influential economist in America under the age of 40, Steven D. Levitt not only discusses the financial crisis in simple terms that anyone can understand, he also works with businesses to apply his Freakonomics approach (combining data, economic theory, and unorthodox thinking) to the business world.
SuperFreakonomics: Tales of Altruism, Terrorism, and Poorly Paid Prostitutes
, the highly anticipated follow-up to
Freakonomics
will be released on October 20, 2009, and offers an entirely new set of lessons to be learned. The book will delve into the biggest issues of our time, such as healthcare, terrorism, global warming, the current financial crisis, and much more. Hot off the press, copies of
SuperFreakonomics
will be available for sale and signing by the author after his lecture.
Levitt is also the co-author of the popular
Freakonomics Blog
hosted exclusively on the
New York Times
website.
Levitt received his B.A. from Harvard University in 1989 and his Ph.D. from MIT in 1994. Steve Levitt is the William B. Ogden Distinguished Service Professor of Economics at the University of Chicago, where he has taught since 1997 and where he directs the Becker Center on Chicago Price Theory. In 2006, he was named one of
Time
magazine's "100 People Who Shape Our World."
Steve Levitt's visit to the CMC campus is jointly sponsored by the offices of the President, the Dean of the Faculty, the Robert Day School, the Lowe Institute of Political Economy, and the Athenaeum.