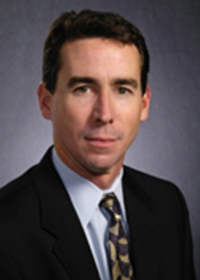 Managing Low Skilled Immigration in the United States
GORDON HANSON
THURSDAY, OCTOBER 29, 2009
In 2007, the U.S. Congress failed in its efforts to reform U.S. immigration laws. While inflows of illegal immigrants have dropped during the current recession, there remain large numbers of undocumented workers in the country and inflows will likely resume once the economy begins to recover. Even now, when the domestic and foreign policy agendas are backlogged with a panoply of pressing reforms, illegal immigration remains a politically salient topic due to the perceived effects of illegal immigration on healthcare reform, homeland security, macroeconomic prosperity, and the national culture and character.

Gordon Hanson is the director of the Center on Pacific Economies and a professor of economics at U.C. San Diego. He is also a member of the Council on Foreign Relations and a senior research fellow at the National Bureau of Economic Research.

Professor Hanson has published extensively on a variety of political and economic causes and consequences of immigration including the impact of trade and immigration on wages and the origins of political opposition to immigration. His most recent book is Skilled Immigration Today: Problems, Prospects, and Policies (Oxford University Press, forthcoming), co-edited with Jagdish Bhagwati.

Hanson's talk will focus on two issues. First, how has the United States managed immigration of low skilled workers over the last several decades? Second, what are the policy options facing the country going forward and what are the pros and cons of these options?

Professor Hanson's visit to Claremont McKenna College is sponsored by The Lowe Institute of Political Economy.