Athenaeum Location
Print Newsletter
November 9, 2009
Vol. 25, No. 05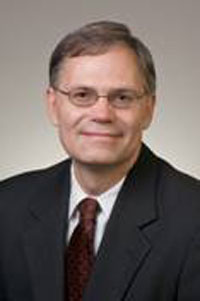 Robert Day School Distinguished Speaker Series
Lunch with a Leader: The Confectionery Industry
DAVID WEST P'12
MONDAY, NOVEMBER, 9, 2009
LUNCH 11:30 a.m.. LECTURE 12:00 p.m.
David J. West is President and Chief Executive Officer, The Hershey Company, the leading manufacturer of quality confectionery and snack products. Prior to his current position, Mr. West was Executive Vice President, Chief Operating Officer, where he was responsible for the company's day-to-day operations, including Hershey's North American Commercial Group, International Commercial Group, and global supply chain activities.

Prior to his role as Executive Vice President, Chief Operating Officer, Mr. West was Senior Vice President, Chief Financial Officer. He joined Hershey in 2001 as Vice President, Business Planning and Development, and subsequently was promoted to Senior Vice President, Business Planning and Development. In December 2002, he was promoted to the position of Senior Vice President, Chief Customer Officer, and was named Chief Financial Officer in 2005.

Before joining Hershey, Mr. West was Senior Vice President/Chief Financial Officer, Nabisco Biscuit and Snacks Group, with responsibility for leading the financial function of Kraft Foods' biscuits, confections and salty snacks businesses, a $6 billion group. During his 14-year career with Nabisco, he held the positions of Vice President, Corporate Strategy and Business Planning, and Director, Investment Analysis, among others. Prior to this, he held positions in finance and accounting with Wearever Proctor-Silex and Unisys.

Mr. West received a bachelor's degree, cum laude, in business administration from Bucknell University, Lewisburg, Pa. He has served on the board of directors of The Hershey Company since 2008; the board of directors of the Grocery Manufacturers Association since 2007; and on the board of directors of the Tasty Baking Company since December 2003, and is chairman of its Strategic Planning Committee. During his presentation, Mr. West will discuss the confectionery industry while sharing some of his strategies for success.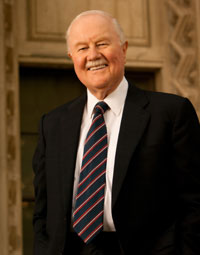 Moral Leadership and the Common Good
JOSEPH HOUGH, JR.
MONDAY, NOVEMBER 9, 2009
The Athenaeum welcomes the new interim president of Claremont Graduate University,
Dr. Joseph C. Hough, Jr.
, to speak on a matter close to the heart of CMC's mission – leadership.
In his lecture, Dr. Hough plans to explore the moral foundations for leadership. He says that in addition to one's personal principles of morality that should support all forms of leadership, there is an urgent need today for leaders to dedicate themselves to addressing the common and public good.
Hough is actually returning to The Claremont Colleges after a long hiatus, as he served on the faculty of Claremont School of Theology and Chair of the Religion Department of Claremont Graduate School. He also acted as dean of the Claremont School of Theology from 1974 to 1987. He arrived in Claremont again after serving as the fifteenth president of Union Theological Seminary in the City of New York, where he is the William E. Dodge Professor of Social Ethics Emeritus. Prior to his position as president, Dr. Hough worked at Vanderbilt University Divinity School, where he was dean and professor of Ethics.
Dr. Hough is an ordained minister of the United Church of Christ. After completing his undergraduate studies at Wake Forest University and Yale Divinity School, he earned a Ph.D. in Ethics from Yale in 1965. He is the author of numerous books, including
Christian Identity and Theological Education
(1985);
Beyond Clericalism: The Congregation as a Focus for Theological Education
(1989);
Theology and the University: Essays in Honor of John B. Cobb, Jr.
(1991); and
Black Power and White Protestants: A Christian Response to the New Negro Pluralism
(1968), and he is the recipient of accolades such as the Joshua Award from the Jewish Federation Council for outstanding contributions to human relations and the Distinguished Service Award from the Association of Theological Schools of the United States and Canada, among others.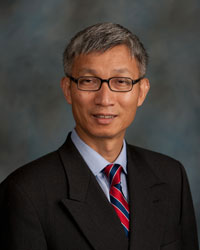 Obama Goes to Beijing: Charting a New Course of China-U.S. Relations?
MINXIN PEI P'11
TUESDAY, NOVEMBER 10, 2009
On November 10, President Obama will land in China to launch a highly publicized summit with Chinese Premier Hu Jintao. In honor of the event, CMC Professor Minxin Pei, a globally renowned expert on China, will speak with us about the future of U.S.-Sino relations and the implications of the President's visit.
Professor Pei is the Tom and Margot Pritzker '72 Professor of Government and George R. Roberts Fellow, and the director of the Keck Center for International and Strategic Studies here at Claremont McKenna College. In addition, he is an adjunct senior associate at the
Carnegie Endowment for International Peace
in Washington, D.C, where he has worked since 1999 and served as director of the China Program from 2004 to 2008. His research focuses on democratization in developing countries, economic reform and governance in China, and U.S.-China relations. The author of two books –
From Reform to Revolution: The Demise of Communism in China and the Soviet Union
(1994) and
China's Trapped Transition: The Limits of Developmental Autocracy
(2006) – his work has also been published in magazines and journals such as
Foreign Policy
, Foreign Affairs, The National Interest, Modern China, China Quarterly and the
Journal of Democracy
. His voice is frequently heard on BBC News and National Public Radio as well.
As a doctoral student at Harvard's Kennedy School of Government, Professor Pei received the Edward Chase Prize for the Best Dissertation in a field of political science. He also is the recipient of several research grants and fellowships. Prof. Pei also possesses a bachelor degree in English from the Shanghai International Studies University and a Masters of Fine Arts in creative writing from the University of Pittsburgh.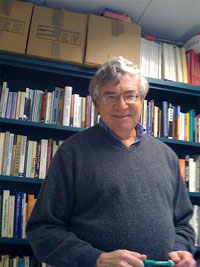 Wal-Mart from Bentonville to Guangdong: The 21st Century Face of Global Capitalism
NELSON LICHTENSTEIN
WEDNESDAY, NOVEMBER 11, 2009
Lichtenstein gives us a chance to think boldly, of our own future, of an alternative to ever increasing inequality, economic insecurity, and knee-jerk populism. His books are not only wonderful reads but very important insights into public policy. His book Walter Reuther: The Most Dangerous Man in Detroit (1997) reveals the evolution and decline of both American labor and liberalism. The New York Times Book Review named it "An elegantly written and unfailingly intelligent portrait of American labor in the mid-twentieth century."

"A remarkable accomplishment….Lichtenstein provides an authoritative account of labor's decline, an agenda for its renewal, and an argument for the necessity of its revitalization if American democracy is to thrive in coming years, The result is a brilliant historical introduction…. If American labor's fortunes do improve, no recent book will have made a greater contribution to its revival." Joseph A. McCartin, Washington Post- Praise for State of the Union: A Century of American Labor (2007).

Called America's wisest historian of business and labor, Lichenstein pursued his research further with penetrating insights into employment practices. His book, The Retail Revolution: How Wal-Mart Created a Brave New World of Global Capitalism (2009), is a union of scholarship and literature: comprehensive socioeconomic history caught in an engrossing and chilling account.
Nelson Lichtenstein is a professor of history at the University of California, Santa Barbara. He is the director of the Center for the Study of Work, Labor and Democracy. Current and past conferences include: The American Right and U.S. Labor: Politics, Ideology, and Imagination; The Traveling Box: Containers as the Global Icon of Our Era and Capitalism and Its Culture: Rethinking Mid-20th Century American Thought.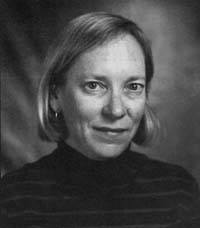 Finding a Sovereignty Solution for Afghanistan
ANNA SIMONS
THURSDAY, NOVEMBER 12, 2009
LUNCH 11:30 a.m., LECTURE 12:00 p.m.
Today the U.S. and other countries treat governments as sovereign even when they cannot effectively patrol and police their own territory. How does this make sense? The argument to be made for reinvigorating sovereignty as a solution is that – at the moment – there is no more effective mechanism for boxing in 'bad guys' than to impel states to self-police. But, realistically, could we really tell all national leaders: You are responsible for anything emanating from your sovereign territory that violates U.S. sovereignty, including anyone who bears your passport? How would we hold other leaders (or even our own citizens) to account? What kind of a foreign policy would this require? What about failed states? And what would a 'sovereignty solution' look like applied to Afghanistan or Iraq?

Anna Simons is a professor of defense analysis at the Naval Postgraduate School. She joined the NPS faculty in 1998. Prior to teaching at NPS, she was an assistant and then associate professor of anthropology at UCLA, as well as chair of the Masters in African Area Studies Program. She holds an A.B. from Harvard College and a Ph.D. in social anthropology from Harvard University. She is the author of Networks of Dissolution: Somalia Undone (1995) and The Company They Keep: Life Inside the U.S. Army Special Forces (1997). She has written extensively about intervention, conflict, and the military from an anthropological perspective for a wide range of publications (The American Interest, The National Interest, Orbis, Third World Quarterly, Parameters, etc.). At NPS she teaches courses in the anthropology of conflict, military advising, low intensity conflict in Africa, and political anthropology.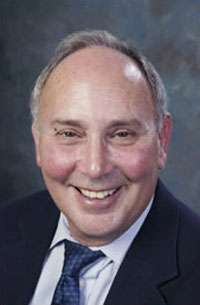 What Went Wrong? What Went Right? What's Next? Reflections on Muslim History and the Modern World
HILLEL FRADKIN
THURSDAY, NOVEMBER 12, 2009
For over 100 years, Muslim reformers have been preoccupied by the decline of Muslim political power and prestige relative both to past Muslim success and contemporary Western success. They and even earlier Muslims have pondered this question: What was going wrong or had gone wrong? The attempt to address this question and redress Muslim decline lies at the root of contemporary Muslim affairs and has inspired various movements and organizations including Al Qaeda. In his Athenaeum lecture, Hillel Fradkin will consider this question first from the perspective of the classic analysis of Muslim political history and its success, its strengths and liabilities, offered by the great Muslim historian Ibn Khaldun. He will then consider the grounds of modern Western success and include a discussion of the implications for both contemporary events and problems. Dr. Fradkin's visit to CMC is sponsored by the Salvatori Center for the Study of Individual Freedom in the Modern World.
Hillel Fradkin is a senior fellow of the Hudson Institute where he directs its Center on Islam, Democracy and the Future of the Muslim World. He is the founder of
Current Trends in Islamist Ideology
, the leading journal on contemporary Islamism (sometimes known as militant or radical Islam) which he co-edits with Husain Haqqani, Hassan Mnemneh and Eric Brown. He is also general editor of Hudson's monograph series on contemporary Islam and Islamism as well as the center's website –
www.futureofmuslimworld.com
. Fradkin writes on both classical and contemporary Islam as well as Middle Eastern politics, American foreign and security policy and international relations. In addition to work on Islamic history and thought he has also written on the history of the problematic relationship of religion and politics as well as the history of Jewish thought.
Fradkin received his degree in Islamic Studies from the University of Chicago in 1978 for work done under the direction of the late Pakistani theologian Fazlur Rahman and was also a student of Muhsin Mahdi of Harvard University. He received a B.A. in Government from Cornell University.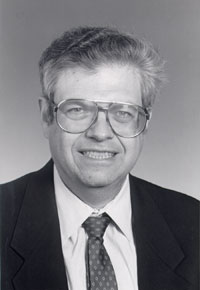 Economic Principles, Government Policy and the Market Crisis
CHESTER SPATT
MONDAY, NOVEMBER 16, 2009
There is much we can learn from economic principles for the challenges that our economy faces. In reacting to the dramatic challenges of our day and confronting unprecedented concerns, it is easy for policymakers not to internalize some of the crucial implications of economic principles for the new and challenging contexts that they confront. In particular, these concepts are relevant for understanding issues that have confronted us during the current crisis, such as deleveraging and changes in the availability of credit, changes in the provision of public goods, predictability and government policy, and the broad nature of information and capital injections, systemic risk and bank supervision.

Financial economics has much to contribute to current policy discussions and from a research perspective these debates suggest interesting issues for financial theory and financial economics more generally. The implications of such themes as (1) utility maximization and market clearing, (2) resource constraints, (3) the costliness of policy uncertainty and benefits to predictability and (4) the forward-looking nature of economic incentives are important for evaluating policy.

Spatt is currently the Pamela R. and Kenneth B. Dunn Professor of Finance and Director of the Center for Financial Markets in the Tepper School of Business at Carnegie Mellon University. He is the former Chief Economist and Director, Office of Economic Analysis, U.S. Securities and Exchange Commission (July 2004-July 2007). His teaching and research interests are: taxation and asset allocation with an emphasis on tax-deferred investing, estate planning and how taxation of capital gains and losses impacts investor realization behavior and asset pricing; economics of securities and financial market regulation; pricing and hedging of fixed income securities with an emphasis on mortgage contracting and valuation; equilibrium models of forward curves for commodities; market microstructure including the effect of information and strategic behavior on market processes, the interaction between the order flow and order book in security markets, and the effect of the pre-opening on pricing.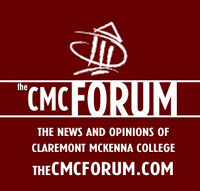 CMC Forum Debate Night at the Ath: Should CMC Expand to 1400 Students?
CHARLES SPRAGUE '10
NATALIA BAILEY '10
CMC Forum Debate Night at the Ath: Should CMC's Alcohol Policy Change?
SHAMIL HARGOVAN '10
BEN KRAUS '11
CMC Forum Debate Night at the Ath: Is CMC Male-dominated?
PATRICK ATWATER '10
ELISE VIEBECK '10
TUESDAY, NOVEMBER 17, 2009
Still fired up from the first CMC Forum Debate Night at the Ath ("Is CMC a true liberal arts college?"),
The CMC Forum
is pleased to announce a second Debate Night. The premise is the same -- take campus issues and let passionate students duke it out. This time, however, we're excited to have more topics, more speakers, and a new format which should lead to more entertaining and interesting debate. And yes, the text messaging screen will make a return.
There will be three 20-minute debates, with each relying on two student debaters and one moderator from the faculty or administration. The student debaters will go head to head while moderators provide insight into the issue and give legitimacy to the discussion. It'll be serious but entertaining debate.
The first debate will cover the expansion of the College to 1400 students. With the addition of Claremont Hall and other building projects in the works, the Board of Trustees is moving ahead with its plans to make the student body bigger, part of a larger effort to raise the visibility of CMC within the national rankings. But is this the best choice for CMC? Will the fundamental nature of the college change with this population increase? What elements of CMC's character wil be lost? Or improved? What's the best way to proceed with the expansion?
The second debate will switch focus to current campus life: Should CMC change its alcohol policy? The role of alcohol in campus culture has been a long time issue for the college, since CMC remains a wet-campus. This policy, however, has come under fire in light of recent alcohol-related incidents, and the Dean of Students office has stated that "things have to change." Do they? If so, how?
And for the final debate we will turn to a question that often goes overlooked, but seems to merit consideration: Is CMC male-dominated? The college abandoned its single sex admissions decades ago, and the name Claremont Men's College only a few years later. But the college continues to be majority male, while women make up 57 percent of college students overall. Does this mean that CMC has a bias towards males? Do women have a different role on campus? Even if they do, does it even matter?
A full roster of debaters and moderators will be announced shortly. Stay tuned to
CMCForum.com
for updates, previews, and more.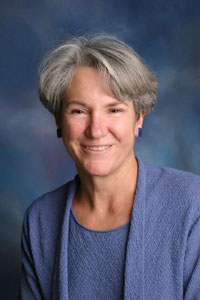 Street Gang Patterns to Policies (and Beyond)
CHERYL MAXSON
WEDNESDAY, NOVEMBER 18, 2009
In 2007, the U.S. Department of Justice
reported
that after a decline in gang-related problems during the 1990's, the past several years has seen a notable resurgence in youth gangs throughout the country. From 2002 to 2007, for example, gangs were estimated to increase by 25.5%. Dr. Cheryl Maxson, an associate professor of Criminology, Law and Society from the University of California at Irvine, will speak about her work on developing effective policy prescriptions to address youth street gang violence.
Maxson specializes in the areas of crime and delinquency, especially youth violence, street gangs, juvenile justice system, and policing. She has co-authored
Street Gang Patterns and Policies
(2006) and
Responding to Troubled Youth
(1997) and co-edited
The Eurogang Paradox: Gangs and Youth Groups in the U.S. and Europe
(2000) and
The Modern Gang Reader
(2005). Over 40 of her articles have been published in academic journals as well. Dr. Maxon has served as Executive Counselor and Vice-President of the American Society of Criminology and was elected President and Vice-President of the Western Society of Criminology, where she is honored as a Fellow, and with the Society's Paul Tappan and Joseph Lohman awards.
Dr. Maxson's appearance is in conjunction with CMC Professor Fred Lynch's Government 109 class on "Juvenile Delinquency and Public Policy."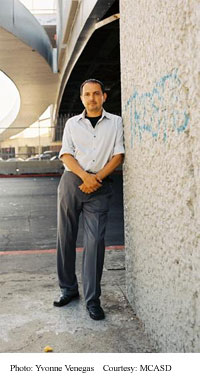 Radicalizing the Local: Post Bubble Urban Strategies
TEDDY CRUZ - CANCELLED
THURSDAY, NOVEMBER 19, 2009
Teddy Cruz believes that "institutions of architecture have lost their socio-political relevance and advocacy." Challenged by the perennial alliance between militarization and urbanization at the San Diego/Tijuana border and reproduced in many U.S. neighborhoods, the work of Estudio Teddy Cruz builds out of these trans-border urban dynamics, using this territory of conflict as a backdrop to critically observe the clash between discriminating "forms of urban economic re-development and planning legislature and the emerging American neighborhoods nationwide made of immigrants whose spatial tactics of encroachment thrive on informality and alternative social organizational practices." (California Architects- Estudio Teddy Cruz)
Teddy Cruz searches for ways to transform discriminatory "legislature and lending structures in order to generate a new brand of bottom-up social and economic justice that can bridge the political equator." Need an explanation? Follow this link:
http://www.world-architects.com/index.php?seite=ca_project_details_us&system_id=18111&profile_sprache=us
.
Estudio Teddy Cruz has received awards for projects on both sides of the border, including various AIA San Diego chapter awards, Progressive Architecture Awards from Architecture Magazine, and the Architectural League of New York Young Architects Forum Award. It was selected as one of the national "Emergent Voices" in architecture by the Urban League in New York City. Estudio Teddy Cruz has been published in various architectural journals and newspapers, including
The New York Times, Global Architecture, Log, Progressive Architecture, Architecture Record, Casas International, Thresholds MIT, The San Diego Union, The Los Angeles Times, Praxis Magazine
, and Princeton Architecture Press'
City Limits
. It also exhibits locally, nationally, and internationally.
Teddy Cruz is currently an associate professor in Public Culture and Urbanism in the Visual Arts Department at the University of California, San Diego. He received his (
B.A.-1982
: Rafael Landivar University Guatemala City,
BArch-1987
: California State Polytechnic University San Luis Obispo,
Fellow-1991
: Rome Prize in Architecture,
MDesS-1997
: Harvard University GSD), beginning with an experimental summer workshop at SCI-ARC, his LA/LA
Latin America/Los Angeles
studio, has taught and lectured in various universities in the US, Latin America, and Europe. From 2000-2005, Teddy Cruz was associate professor in the School of Architecture at Woodbury University, San Diego. For his contributions to architecture pedagogy, Teddy received the Robert Taylor Teaching Award from the ACSA. And, he was awarded the 2004-2005 James Stirling Memorial Lecture on the City Prize, sponsored by the CCA in Montreal, the Van Alen Institute in New York, and the London School of Economics and Political Science.
Teddy Cruz's visit and talk are sponsored by the CMC History Department, the Luce Grant in the History Department and the Athenaeum.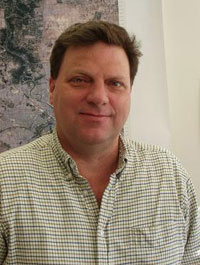 Iran: A Challenge for Today's Nonproliferation Regime
GEOFFREY FORDEN P'10
TUESDAY, NOVMBER 24, 2009
On Wednesday, October 28, Iranian news media reported that Tehran proposed changes to a U.N. deal on atomic fuel, making demands that appeared to challenge the basis of the agreement with the United States, France and Russia.
Over the past year
, Iran's nuclear program has surged to become a point of fierce international contention. For this reason, Dr. Geoffrey Forden's visit to the Athenaeum to speak about nuclear nonproliferation and Iran's initiatives could not be timelier.
Dr. Forden, P'10, is a
research associate
with the Program on Science, Technology and Society at the Massachusetts Institute of Technology. Since 2000, his research at MIT since 2000 has included analysis of Russian and Chinese space system. He also studies how weapons proliferators acquire the technological knowledge and industrial infrastructure to produce weapons of mass destruction. In 2002-2003, Dr. Forden spent a year on leave from MIT to serve as the first Chief of Multidiscipline Analysis Section for UNMOVIC, the UN agency responsible for verifying and monitoring the dismantlement of Iraq's weapons of mass destruction.
Previous to coming to MIT, he was a strategic weapons analyst in the National Security Division of the Congressional Budget Office, performing research on ballistic missile defense and Russia's early warning satellites, among other topics. Dr. Forden has provided commentary on international weapons testing across the world, especially by "rogue states." He holds a doctorate in experimental high-energy physics from the University of Indiana and previously worked at a number of international particle accelerator centers.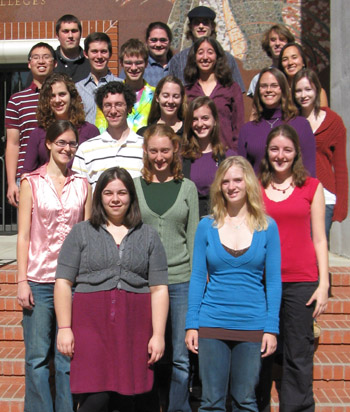 THIRD ANNUAL HOLIDAY CONCERT
A Winter Holiday Concert
CHARLES KAMM, conductor, Claremont Chamber Choir
TUESDAY, DECEMBER 1, 2009
The concert program will feature the hauntingly beautiful setting of the Magnificat text by Estonian composer Arvo Pärt. Also on the program are three stunning Latin motets by Renaissance composers: G. P. da Palestrina's Canite tuba, Hans Leo Hassler's Verbum caro factum est, and Heinrich Schütz's Cantate Domino. The Chamber Choir will offer three carols on the subject of the symbol of the Rose, by Michael Praetorius, John Joubert, and Herbert Howells, and two carols about bells, including a Finnish carol and the Russian Carol of the Bells. Rounding out the program is a selection of other seasonal carols such as Deck the Halls and We Wish You a Merry Christmas. The Claremont Chamber Choir is sponsored by the Joint Music Program and numbers 22 student singers representing all four class years as well as all the colleges of the Claremont Consortium. It is directed by Charles W. Kamm, assistant professor of music at Scripps College.

This promises to be an evening of good company, traditional holiday buffet, and beautiful music. Come and join your friends to celebrate the season and the grand finale of the Athenaeum's fall semester.
MARIAN MINER COOK ATHENAEUM
RECORDING POLICY
It is the policy of the Marian Miner Cook Athenaeum that no lecture, appearance or performance by any speaker or performer at the Athenaeum is to be videotaped, audiotaped, or otherwise recorded and/or broadcast without the prior written permission of the relevant speaker, performer, or other authorized owner of the intellectual property rights to the event. Anyone requesting permission to record an event is required to submit an "Event Recording Request Form" to Bonnie Snortum, the Director of the Athenaeum, at least 48 hours in advance of the relevant event. It is understood that the speaker, the performer, the Athenaeum, and any other event sponsor, as appropriate, reserve all intellectual property rights for each Athenaeum event. If you have any questions regarding this policy, please contact Bonnie Snortum at bsnortum@cmc.edu or at (909) 607-4180.
ATHENAEUM ETIQUETTE
The Athenaeum serves as a gathering place where ideas, inquiry, and fellowship bring students, faculty, staff, other scholars, and nationally prominent speakers together. Attendance at any event may be limited to persons associated with CMC, to the people who signed up for the dinner, or to the maximum number of people allowed by fire regulations. On some occasions the speaker may address the group in another forum or the College may set up a video feed to handle an overflow crowd. All programs at the Athenaeum are filmed. Individuals attending should understand that their image might appear on the videotape. House rules and common courtesy prohibit disruptive actions inside the building during an Athenaeum sponsored program. Time allowing, there will be a period set aside for questions. Students will have priority during this portion of the program. Guests are expected to dress appropriately in all dining rooms. Shorts, jeans, and t-shirts are not acceptable at dinner; more casual attire is acceptable for lunch and tea. No bare feet at any time.