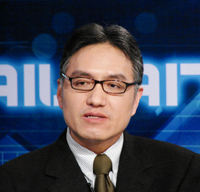 Taiwan's Soft Power and Cross-Strait Relations
YUN-HAN CHU
MONDAY, FEBRUARY 1, 2010
The rapid improvement in ties between mainland China and Taiwan since 2008 is one of the most encouraging geopolitical developments in East Asia. Not too long ago, the Taiwan Strait was considered one of the most dangerous flash points in the world. The pro-independence Democratic Progressive Party government in power between 2000 and 2008 was pursuing a course of policy that could drag the United States into a high-stake and potentially catastrophic confrontation with mainland China, which claims sovereignty over Taiwan. However, since President Ma Ying-jeou, a Harvard-educated lawyer, led the Kuomintang in a landslide victory in March 2008, his government has embarked on a policy to reduce tensions with Beijing and improve economic and cultural exchanges across the Taiwan Strait. In less than two years, Taipei and Beijing have resumed commercial flights and shipping. Negotiations on a free-trade agreement have begun as well. What explains Taiwan's remarkable ability in maintaining its de-facto independence while improving relations with the mainland? Professor Yun-han Chu, Taiwan's preeminent political scientist, attributes this to the new government's exercise of soft power.

Yun-han Chu is Distinguished Research Fellow of the Institute of Political Science at Academia Sinica and Professor of Political Science at National Taiwan University. He also serves concurrently as President of Chiang Ching-Kuo Foundation for International Scholarly Exchange. Professor Chu joined the faculty of National Taiwan University in 1987. He was a visiting associate professor at Columbia University in 1990-1991 and has held a visiting professorship at Peking University since 2007. Professor Chu specializes in politics of Greater China, East Asian political economy, international political economy, and democratization. He currently serves on the editorial board of Pacific Affairs, International Studies Perspective, China Review, Journal of Contemporary China, Journal of East Asian Studies and Journal of Democracy. He is the author, co-author, editor or co-editor of thirteen books. Among his recent English publications are Consolidating Third-Wave Democracies (Johns Hopkins University Press, 1997), The New Chinese Leadership: Challenges and Opportunities after the 16th Party Congress (Cambridge University Press 2004) and How East Asians View Democracy (Columbia University Press, 2008).

Professor Chu's visit to CMC is sponsored by the Freeman Foundation and the Keck Center for International and Strategic Studies.