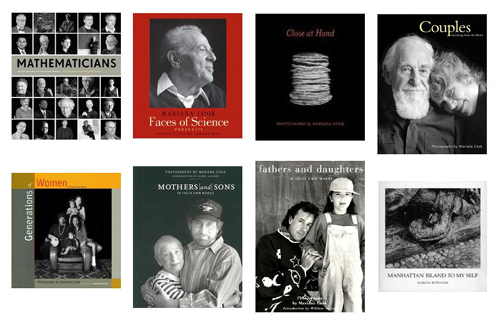 What Makes a Portrait
MARIANA COOK
TUESDAY, FEBRUARY 2, 2010
Mariana Cook
was born in New York City in 1955. The last protégée of Ansel Adams, Cook is best known for her intimate character studies of people both in and out of the public eye. Her photographs are held in a number of national and international collections, including those of the Metropolitan Museum of Art, the Museum of Modern Art, the Getty Museum, the Victoria and Albert Museum in London and the Bibliotheque Nationale de France, among many others.
Mariana Cook's eight published books include the monograph,
Manhattan Island to My Self
(1978) and the much acclaimed
Fathers and Daughters: In their Own Words
(1994),
Mothers and Sons: In their Own Words
(1996),
Generations of Women: In Their Own Words
(1998), and
Couples: Speaking from the Heart
(2000). Cook is also known for her photographs of landscape and still life which are exhibited regularly and published in book form.