Athenaeum Location
Print Newsletter
February 8, 2010
Vol. 25, No. 07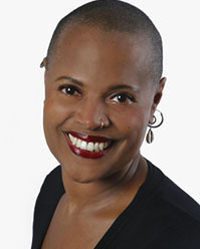 When Push Comes to Precious: The Novel, the Film, the Reality
SAPPHIRE
MONDAY, FEBRUARY 8, 2010
Over the past few months, moviegoers around the country have clamored to see
Precious: Based on the Novel Push by Sapphire
(2009), a critically acclaimed movie recounting the painful story of a young, overweight Black girl living in Harlem. The movie is based on the novel
Push
, written in 1996 by Sapphire. Now, to inaugurate Black History Month, Sapphire will join us to discuss her award-winning novel.
The daughter of an army sergeant and a member of the Women's Army Corps, Sapphire moved around the country often as a child. She dropped out of San Francisco City College to move to New York and become a hippie. She eventually graduated in 1993 from Brooklyn College with a degree in modern dance. The following year, she published
American Dreams
, a collection of poetry cited in
Publisher's Weekly
as "one of the strongest debut collections of the nineties." Inspired by girls she met as a remedial reading teacher in Harlem, Sapphire wrote
Push
, which has since won numerous literary awards, including the Book-of-the- Month Club Stephen Crane Award for First Fiction, the Black Caucus of the American Library Association's First Novelist Award, and in Great Britain. Although Sapphire
says
she was hesitant to turn her book into a movie, the film has won several awards in its own right: it is the only film to win both the Sundance and Toronto Film Festivals Audience Awards. Sapphire has also taught literature, fiction and poetry workshops at universities across the country.
In conjunction with Sapphire's visit, Jim Nauls and the CMC Office of Student Activities will show Precious on Friday, February 5th at 9:00 PM in Pickford Auditorium.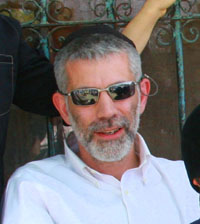 The Materialist Modern: Theology, Politics, and Community in Thomas Hobbes and John Milton
WILLIAM KOLBRENER
TUESDAY, FEBRUARY 9, 2010
Born and raised in Roslyn, New York, with a B.A. from Columbia College, an M.A. from Oxford University, and a Ph.D. from Columbia University, Kolbrener teaches in the English Department of Bar Ilan University in Israel. Kolbrener has written widely on the literature, politics, and philosophy of the Renaissance in England. His works include his Milton's Warring Angels published by Cambridge University Press in 1997 and a more recent collection on the eighteenth-century proto-feminist Mary Astell (Ashgate, 2007). Kolbrener has also written extensively on Jewish philosophy with several scholarly articles on the interpretive methodologies of the Talmud and the works of Rabbi Joseph Soloveitchik.

His book in progress, From Athens to Jerusalem, provides an account of a personal and unconventional synthesis of secular study and Jewish learning. From Athens to Jerusalem details a story which began in the halls of the Ivy League and Oxford University, and led eventually to houses of study in Jerusalem. More than an autobiographical account, Kolbrener's writings and lectures elaborate the relationship between Athens (Western philosophy and literature) and Torah. His current works in progress include a collection of essays, Contested Enlightenment: Gender, History and Authenticity, and a project on the intersection of theology and psychoanalysis, Open Minded Torah, to be published by Continuum in 2011.

A former Mellon Fellow of the Humanities, a Lady Davis Fellow at Hebrew University, and an Israel Science Foundation Fellow, Kolbrener lives in the Bayit Vegan neighborhood of Jerusalem with his wife and children.

Professor Kolbrener's visit to CMC is sponsored by the Gould Center for Humanistic Studies.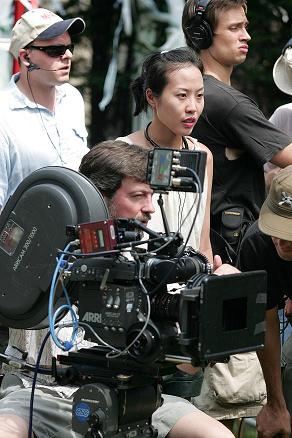 Faces of Seoul
GINA KIM
WEDNESDAY, FEBRUARY 10, 2010
Born in 1973 in Seoul, Korea, Gina Kim graduated from the Seoul National University and then moved to the United States where she attended CalArts. Her feature-length films, Gina Kim's Video Diary (2002), Invisible Light (2003), and Never Forever (2007), have screened at prestigious film festivals, including Berlin, Locarno, Rotterdam, Pusan, and Sundance, among many others.

The highly acclaimed, Never Forever (2007) (starring Vera Farmiga and Jung-Woo Ha), produced by Lee Chang-dong screened in competition at the Sundance Film Festival 2007 and was awarded the Special Jury Prize at the 2007 Deauville American Film Festival. Kim was nominated for Best New Director of 2008 in Korea's prestigious Daejong (Grand Bell) Awards. Martin Scorsese called Never Forever "A moving experience [in which] the performances are wonderful and touching, and the style...intense and very precise."

Kim's new documentary, Faces of Seoul (2009) recently had its world premiere at the 66th Venice Film Festival where she sat on the Orizzonti Jury. Repped by CAA, Gina Kim is now in development of several commercial film projects both in Hollywood and in Korea. Kim taught film production and film theory classes at Harvard University as a full-time lecturer for three years from 2004 to 2007.

The Athenaeum will show the film, Faces of Seoul, beginning at 6:30 p.m. (as dinner guests finish dessert!) and Ms. Kim will discuss the film and answer questions immediately after the screening.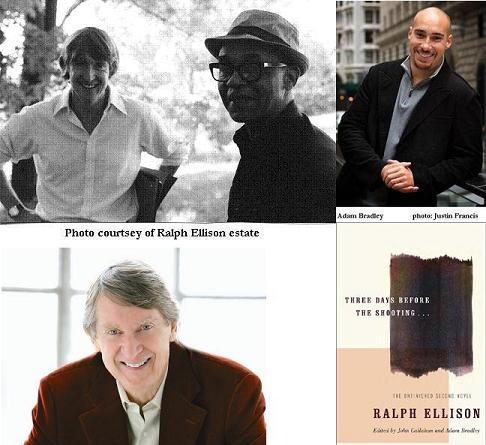 Three Days before the Shooting by Ralph Ellison
ADAM BRADLEY
JOHN CALLAHAN
THURSDAY, FEBRUARY 11, 2010
At his death in 1994, American novelist Ralph Waldo Ellison, author of National Book Award-winning Invisible Man (1952), left behind thousands of pages of his unfinished second novel, which he had spent nearly four decades writing. Five years later, the book was published posthumously as Juneteenth (1999). Now, all of the manuscripts of this incomplete novel have been published as Three Days Before the Shooting… (2010). This novel contains narratives never released publicly by Ellison.

The two co-editors of Three Days Before the Shooting are joining us to talk about Ellison's work and his legacy. Dr. Adam Bradley, associate professor of literature at Claremont McKenna College, is a scholar of African American literature. He has provided commentary for the Wall Street Journal, the New York Times and NPR on black popular culture. Bradley has sought to define the emerging field of hip-hop poetics through his recently released Book of Rhymes: The Poetics of Hip Hop (2009). He is also the author of Ralph Ellison in Progress (2009).

Dr. John Callahan is the Morgan S. Odell Professor of the Humanities at Lewis and Clark College. As the literary executor for Ellison's estate, he edited Juneteenth in addition to collaborating on the publication of Three Days Before the Shooting. Callahan is a widely recognized scholar of African American literature, and he is the editor of The Collected Essays of Ralph Ellison (1995).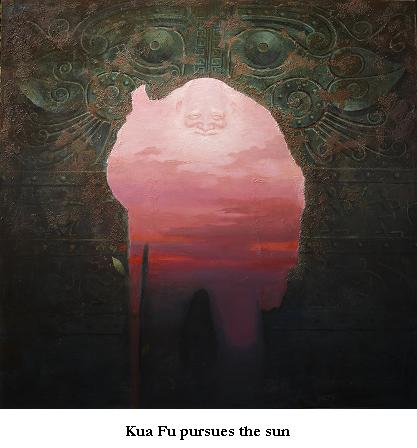 Ertai and Maya Gao Art Reception
ERTAI GAO
MAYA GAO
FRIDAY, FEBRUARY 12, 2010
3:00 p.m. to 5:00 p.m.
An exhibition of artwork from renowned Chinese artists Ertai and Maya Gao is currently on display at the Marian Miner Cook Athenaeum at Claremont McKenna College.

The inspiration for the Gaos' work is taken from the graceful curves of traditional calligraphy, the themes of Chinese legends, and the elegant movement of ancient Buddhist cave paintings. The selection of art on display is based on Chinese myths and incorporates political allegories. Included in the exhibition are two sets of calligraphy scrolls based on the poetry of Ertai.

Throughout his life, Ertai has openly advocated for freedom of expression in China. In 1957, he was sentenced to "reform through labor" in a camp in the Gobi Desert for writing, "On Beauty," an essay which stated that freedom was essential to the creation of beauty, and that beauty was an expression of freedom. Disease and starvation killed approximately three-fourths of the inmates, but Ertai survived. His book, In Search of my Homeland: A Memoir of a Chinese Labor Camp (2009), describing his sentence to the labor camp, his fellow detainees, and the political persecution of his family. Ertai and his wife, Maya, fled China for the United States after he was wrongly arrested in the wake of the Tiananmen protests in Beijing in 1989.

For more than 30 years, Maya has worked as a professional artist and art instructor. Her work appears in the Leiyin Temple of Taiwan and has been on exhibit in New York, Taiwan, and Hong Kong.

A reception honoring Ertai and Maya Gao is scheduled for 3 p.m. on Friday, Feb. 12 in the Security Pacific Room of the Athenaeum.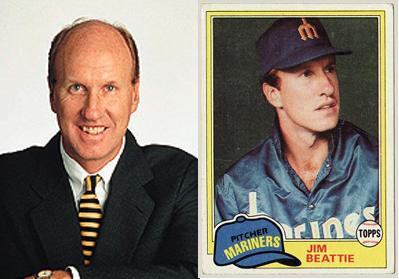 Life in Major League Baseball: Opportunities and Options
JIM BEATTIE P'11
MONDAY, FEBRUARY 15, 2010
Jim Beattie P'11 is a former Major League Baseball player and executive who pitched in the major leagues from 1978–1986. Highlights from his baseball career include pitching the winning Game 5 of the 1978 World Series as a member of the New York Yankees. On September 12, 1979, Boston's Carl Yastrzemski singled off Beattie for his 3,000th career hit. On September 27, 1983, Beattie hurled the first one-hitter in Mariners' history, beating the Kansas City Royals.

Beattie served as the Montreal Expos' general manager from 1995–2001. He was also the Baltimore Orioles general manager with Mike Flanagan from 2003–2005.

Jim's daughter Sarah is a junior at CMC and it is a great privilege to host Sarah's father at the Athenaeum as part of Family Weekend festivities.

The following timeline provides a view of Beattie's career path through professional sports and beyond:
Grew up in Maine

1976 - Graduated from Dartmouth College

1975 - Drafted and signed with NY Yankees. Played parts of two years (1978-79) in NY after time in minor leagues.

1978 – As a rookie, pitched and won the first game of the American League Playoffs vs KC Royals. Pitched and won 5th game of World Series vs. LA Dodgers.

1980-1986 – Traded to Seattle Mariners and played there through 1986 season.

1989 -Earned MBA from University of Washington.

1989-1995 - Minor League Director, Seattle Mariners Baseball Club

1995-2001 - General Manager, Montreal Expos Baseball Club

2002 – Assistant to General Manager, Montreal Expos

2003-2005 – Executive Vice President, Baltimore Orioles Baseball Club

Present – Lives in Boston and works for Bernstein Global Wealth Management as Financial Advisor.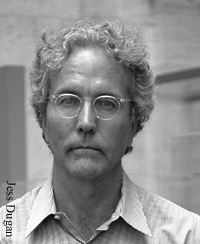 Changing Roles of the Museum Director
THOMAS LENTZ '74
TUESDAY, FEBRUARY 16, 2010
LUNCHEON 11:30 a.m., LECTURE 12:00 p.m.
Thomas W. Lentz, Ph.D. '74 has agreed to be a President's Leaders Forum participant for the 2009-2010 academic year.
Thomas W. Lentz is the Elizabeth and John Moors Cabot Director of the Harvard Art Museum. He oversees one of the leading arts institutions in the United States, with a collection of more than 260,000 objects and a staff of over 260. A 1985 graduate of Harvard's doctoral program in art history, Lentz is a specialist in Persian painting.
After serving as curator of Asian art at the Museum of the Rhode Island School of Design, he moved to the Los Angeles County Museum of Art, where he headed the Department of Ancient and Islamic art. Lentz returned to the East Coast in 1992 to the Smithsonian, initially as head of research and collections at the Freer Gallery of Art and Arthur M. Sackler Gallery, later becoming deputy director, before being appointed director of the Smithsonian's International Art Museums Division in 2000. He assumed his position as Director of the Harvard Art Museum in November 2003.
Dr. Lentz will speak at 12:00 p.m. about the "Changing Roles of the Museum Director" after an 11:30 a.m. lunch. Reservations for lunch can be made at the
Athenaeum website
.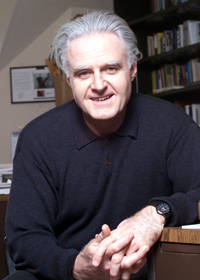 Love Songs of Serial Desire
ROBERT VON HALLBERG
TUESDAY, FEBRUARY 16, 2010
Robert von Hallberg is an expert on comparative poetry and poetics. As the Helen A. Regenstein Professor in English Language and Literature at the University of Chicago, he has written about avant-garde American poetry and American poetry since 1945. He is also especially interested in the culture of literary intellectuals, having authored Literary Intellectuals and the Dissolution of the State (1996), and The Sociology of Literature. In his academic research, he further evaluates about the relations between political history and literary culture, the topic of his book Poetics and Poetic Value (1987). Dr. von Hallberg is currently working on two books: one examines the African American poetry while the other is a short defense of lyric poetry. The genesis for the latter work comes from his growing interest in poetry and song. Dr. von Hallberg also teaches courses on German poetry and theories of poetic modernity at the University of Chicago.

Dr. von Hallberg received a doctorate in English and American Literature from Stanford University, and has since taught there and the University of Chicago, having also completed short professorships in Germany as well. He is a recipient of numerous research fellowship, including the Guggenheim, Alexander von Humbolt, and Fulbright awards.

In his address at the Athenaeum, he will consider "Love Songs of Serial Desire," based on his knowledge of the genre written in both English and German. As in the courses that he teaches, he explores the relationship between poetry and song and other general questions of poetics.

Professor von Hallberg's Athenaeum lecture is sponsored the Gould Center of Humanistic Studies at CMC.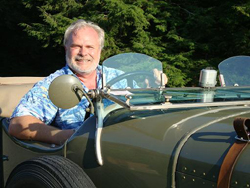 The Great Recession, the Great Stabilization, and the Shape of the Recovery
MANFRED KEIL
WEDNESDAY, FEBRUARY 17, 2010
The "Great Recession" began in December 2007 and most likely ended in June of last year. It has become the most severe recession in terms of its length, GDP growth, and employment losses since the "Great Depression" of the '30s. This economic downturn is remarkable for various other features such as the size of the bailout related to the financial crisis, the size of the stabilization package, the loss of jobs particularly for males and teenagers, and the impact on the economies of California and particularly the Inland Empire.

Professor Keil's research focuses on aggregate labor market outcomes, comparative economic performance of countries and region, issues in finance, politico-economic interaction, and the study of business cycles. His publications have appeared in the Journal of Applied Econometrics, Journal of Development Economics, Journal of Macroeconomics, Oxford Economic Papers, and Weltwirtschaftliches Archiv among others. Most recently he has started work with students at the Lowe Institute on economic issues facing the local economy.

Manfred Keil received his Ph.D. from the London School of Economics. He joined the faculty of Claremont McKenna College in 1995. He has taught in the Robert Day School of Economics and Finance (formerly the Department of Economics) since then, primarily in the fields of macroeconomics, econometrics, and statistics. In the summer of 2009, he completed his three year term as the Chairman of the Faculty of the RDS. Before coming to CMC, he held appointments in Boston, Montreal, and England. In addition to being a faculty member at the RDS, he is a research fellow of both the Lowe and the Rose Institute.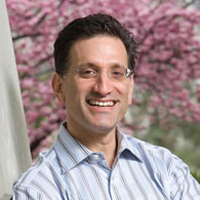 The Biotech Rebelution: Inspired by Nature
MICHAEL BLACK P'11
THURSDAY, FEBRUARY 18, 2010
Michael D. Black MD, MBA, a R.S. McLaughlin Scholar, has been Chief of California Pacific Medical Center Division of Pediatric Cardiac Surgery, and Surgical Director of the Adult Congenital Heart Surgery Program since 2003. Dr. Black has operated upon thousands of children since 1993 and has always maintained the highest quality of care throughout his career. Dr. Black was previously the Chief of Pediatric Cardiac Surgery at Stanford University and an initial investigator at Stanford University's BioX. Since 1993, he has been awarded more than a dozen patents for his innovations in the field of robotics, innovative medical devices and minimally invasive surgical endeavors.

Dr. Black was named "the Best Thoracic Surgeon" for the past ten years by the country's physicians as reported in San Francisco magazine and awarded the Computerworld Medal of Honor Achievement in Medicine in 2002. His unique program attracts patients both nationally and internationally. Dr. Black received his MBA in 2008 from the Haas School of Business Berkeley and was nominated the Turner Fellow in Entrepreneurship and was the class valedictorian. Since graduation, Dr. Black has founded several companies that are delivering innovative products to improve the lives of millions.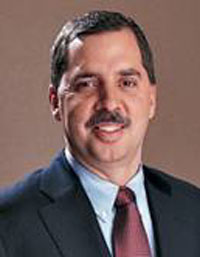 Robert Day School Distinguished Speaker Series
Lunch with a Leader: The Investment Management Industry
CHRISTOPHER DODDS P'13
FRIDAY, FEBRUARY 19, 2010
LUNCHEON 11:30 a.m., LECTURE 12:00 p.m.
Christopher V. Dodds works with The Carlyle Group as a Senior Adviser in their Financial Services practice. Dodds also serves on the Boards of Charles Schwab Bank, N.A.; ITG, Inc., an institutional securities broker; and Baron Capital, an investment management firm.

Dodds retired from The Charles Schwab Corporation in May 2007 after 21 years with the firm. From 1999 through 2007, he served as Schwab's Executive Vice President and Chief Financial Officer, responsible for strategic planning; financial planning and analysis; treasury; taxation; corporate accounting; external and regulatory reporting; mergers and acquisitions; investor relations; risk management; and corporate real estate.
Prior to his position as CFO, Dodds served as Corporate Controller from 1997 to 1999, Corporate Treasurer from 1993 to 1997 and Vice President of Corporate Finance and Mergers and Acquisitions from 1989 to 1993. Dodds joined Schwab in 1986 and held a variety of financial positions in treasury, financial planning and analysis and corporate development.
Before joining Schwab, Dodds served in the treasury departments of Gulf Oil, Exxon, and American Hawaii Cruises.
Dodds graduated magna cum laude with a bachelor's degree in business from Clemson University, where he was captain of the men's varsity basketball team. He earned his Master of Business Administration degree in finance from the University of Pittsburgh.

During his presentation, Mr. Dodds will discuss the "seven rules for successful financial executives."
MARIAN MINER COOK ATHENAEUM
RECORDING POLICY
It is the policy of the Marian Miner Cook Athenaeum that no lecture, appearance or performance by any speaker or performer at the Athenaeum is to be videotaped, audiotaped, or otherwise recorded and/or broadcast without the prior written permission of the relevant speaker, performer, or other authorized owner of the intellectual property rights to the event. Anyone requesting permission to record an event is required to submit an "Event Recording Request Form" to Bonnie Snortum, the Director of the Athenaeum, at least 48 hours in advance of the relevant event. It is understood that the speaker, the performer, the Athenaeum, and any other event sponsor, as appropriate, reserve all intellectual property rights for each Athenaeum event. If you have any questions regarding this policy, please contact Bonnie Snortum at bsnortum@cmc.edu or at (909) 607-4180.
ATHENAEUM ETIQUETTE
The Athenaeum serves as a gathering place where ideas, inquiry, and fellowship bring students, faculty, staff, other scholars, and nationally prominent speakers together. Attendance at any event may be limited to persons associated with CMC, to the people who signed up for the dinner, or to the maximum number of people allowed by fire regulations. On some occasions the speaker may address the group in another forum or the College may set up a video feed to handle an overflow crowd. All programs at the Athenaeum are filmed. Individuals attending should understand that their image might appear on the videotape. House rules and common courtesy prohibit disruptive actions inside the building during an Athenaeum sponsored program. Time allowing, there will be a period set aside for questions. Students will have priority during this portion of the program. Guests are expected to dress appropriately in all dining rooms. Shorts, jeans, and t-shirts are not acceptable at dinner; more casual attire is acceptable for lunch and tea. No bare feet at any time.