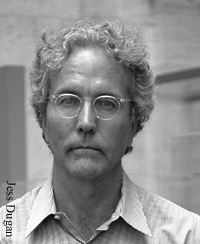 Changing Roles of the Museum Director
THOMAS LENTZ '74
TUESDAY, FEBRUARY 16, 2010
LUNCHEON 11:30 a.m., LECTURE 12:00 p.m.
Thomas W. Lentz, Ph.D. '74 has agreed to be a President's Leaders Forum participant for the 2009-2010 academic year.
Thomas W. Lentz is the Elizabeth and John Moors Cabot Director of the Harvard Art Museum. He oversees one of the leading arts institutions in the United States, with a collection of more than 260,000 objects and a staff of over 260. A 1985 graduate of Harvard's doctoral program in art history, Lentz is a specialist in Persian painting.
After serving as curator of Asian art at the Museum of the Rhode Island School of Design, he moved to the Los Angeles County Museum of Art, where he headed the Department of Ancient and Islamic art. Lentz returned to the East Coast in 1992 to the Smithsonian, initially as head of research and collections at the Freer Gallery of Art and Arthur M. Sackler Gallery, later becoming deputy director, before being appointed director of the Smithsonian's International Art Museums Division in 2000. He assumed his position as Director of the Harvard Art Museum in November 2003.
Dr. Lentz will speak at 12:00 p.m. about the "Changing Roles of the Museum Director" after an 11:30 a.m. lunch. Reservations for lunch can be made at the
Athenaeum website
.