Athenaeum Location
Print Newsletter
February 22, 2010
Vol. 25, No. 08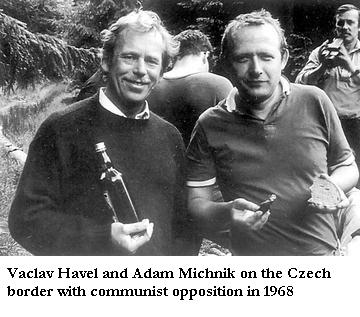 The State of Democracy in Europe
ADAM MICHNIK
MONDAY, FEBRUARY 22, 2010
As one of Europe's leading public intellectuals, Adam Michnik is uniquely positioned to address the role of intellectuals in democracies and dictatorships. He was a co-founder of KOR (Committee for the Defense of Workers), the organization of dissident intellectuals in Poland that paved the way for the Solidarity trade union in the late 1970s. He spent a total of six years in prison from 1965 to 1986 for his vocal opposition tothe communist regime. Michnik was a participant in the Round Table Talks that eventuated in the end of Communist rule in Poland. In 1989, he was elected to Poland's first noncommunist parliament. He is the founder and editor-in-chief of Gazeta Wyborcza, the largest daily paper in Poland.

Adam Michnik has authored scores of essays, articles and books, including Letters from Prison and Other Essays (1985), Letters from Freedom (1998), and The Church and the Left (1993). He writes frequently for his paper, Gazeta Wyborcza, as well as for such publications as Der Spiegel, Le Monde, New York Review of Books, and Washington Post. Recognized by nations, universities, and foundations for his lifelong struggle for Democracy, he has received many prestigious awards, most recently: Press Freedom Hero, International Press Institute (2000); the Erasmus Prize from the Royal Palace, Amsterdam (2001); Joaquin Garrigues Walker Award from Salvador de Madariaga Foundation, Spain (2001); Chevalier de la Legion d'Honneur, France (2003); Dan David Prize, Tel Aviv University (2006); Honorary Senator, University of Ljubljana (2006).

Adam Michnik's lecture is sponsored by the Gould Center for Humanistic Studies at CMC and will be given in Polish, and translated by Irena Grudzinska Gross, Professor of Modern Languages and Literatures and Executive Director of the Institute for Human Sciences at Boston University.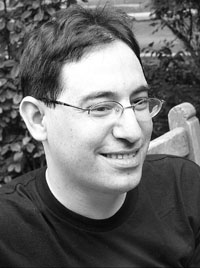 Whatever Happened to Hope? Why Barack Obama Cannot Become a Transformational President
RICK PERLSTEIN
TUESDAY, FEBRUARY 23, 2010
Barack Obama entered office as the 44th president with two overriding goals. The first was to reestablish the reputation of government in making ordinary people's lives better, and to reverse the damage done by failed right-wing philosophies. The second was to transcend the ideological divisions that have made American political life in the last few decades such an unpleasant cacophony. Did he bite off more than he - or anyone - could chew? Are the two goals mutually exclusive? This lecture will venture some conclusions.

Rick Perlstein is the author of the New York Times bestseller Nixonland: The Rise of a President and the Fracturing of America (2008), one of the ten best non-fiction books of the decade by the AV Club section of the Onion, and of Before the Storm: Barry Goldwater and the Unmaking of the American Consensus (2001), named the winner of the 2001 Los Angeles Times Book Prize for history and one of the "25 Greatest Gen X Books of All Times."

An independent historian, essayist, and journalist, his writings have been featured in publications including Newsweek, the New York Times, the Wall Street Journal, The New Republican, and the Nation. Called by Politico.com the "chronicler extraordinaire of modern conservatism," who "offers a hint of how interesting the political and intellectual dialogue might be if he could attract some mimics." He lives in Chicago.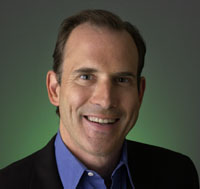 From the Chaos, Rules of Success
JONATHAN ROSENBERG '83
WEDNESDAY, FEBRUARY 24, 2010
Everyone knows Google, but most people don't understand what actually makes the company so successful. As Google executive Jonathan Rosenberg will explain in this talk, the search giant's success derives not so much from its great technology as from its culture, which places a high value on transparency, resourcefulness, thinking big, and deciding with data and a low value on titles and org charts. Jonathan will look under the hood at the Google engine and draw from the chaos a set of rigorous management rules that have applications far beyond the world of high-tech. His talk promises to be an excellent primer for all aspiring leaders in the making.
Jonathan Rosenberg is an industry veteran who oversees the teams that manage Google's innovative product portfolio and go-to-market strategies. In this role, Jonathan oversees the design, creation and improvement of all of Google's products, from consumer offerings to publisher and business services. He directs the teams with a special focus on delivering exceptional user experience, continuous innovation, and highly relevant, accountable, and untraditional marketing.

Prior to joining Google in 2002, Jonathan founded, led and managed some of the most innovative product development teams of the Internet's first era. He was the founding member of @Home's product group and served as senior vice president of online products and services after the merger of Excite and @Home. Prior to that, Jonathan managed the eWorld product line for Apple Computer. Earlier, he was director of product marketing for Knight Ridder Information Services in Palo Alto, California, where he directed development of one of the first commercially deployed online relevance ranking engines and menu-driven Boolean search services for consumers.

Jonathan holds an MBA from the University of Chicago and a bachelor's degree with honors in economics from Claremont McKenna College, where he graduated Phi Beta Kappa.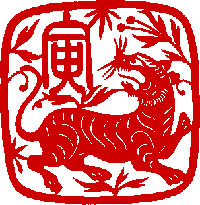 Year of the Tiger
Lunar New Year Celebration
THURSDAY, FEBRUARY 25, 2010
The Lunar New Year is a holiday celebrated by various Asian peoples, and is time to bid a fond farewell to the past year, as well as usher in a new, prosperous year. Some believe that the year of a person's birth strongly influences one's personality, success, happiness, and even physical traits.

Like the Western calendar, the Chinese Lunar Calendar is a yearly one, as the start of the lunar year is based on the cycles of the moon. Therefore, because of this cyclical dating, the beginning of the year can fall anywhere between late January and the middle of February. This year it falls on February 14th. The Lunar Calendar is the longest chronological record in history, dating from 2637 B.C. when the first cycle of the zodiac was introduced. According to legend, the Lord Buddha summoned all the animals to come to him before he departed from Earth. Only twelve animals came to bid him farewell. As a reward he named a year after each one in the order that it arrived. First came the Rat, then the Ox, the Tiger, Rabbit, Dragon, Snake, Horse, Sheep, Monkey, Rooster, Dog and Boar. Thus, we have the twelve animal signs of today. The animal ruling the year in which one is born exercises a profound influence on one's life. "This is the animal that hides in your heart." 2010 is the Year of the Tiger.

A person born in the Year of the Tiger is brave and courageous and is ready for any challenge. Nothing can tame his adventurous and rebellious spirit. He is a rebel against authority, often championing liberal causes. A supreme optimist, he pursues his goals with fierce intensity. He commands respect from those around him. He is a born leader, and although he suffers from bouts of indiscipline and is obstinate, stubborn, and a hot-head, he often displays overwhelming generosity and draws people with his irresistible magnetism. He is likable through his usually well-mannered behavior and has a vibrant and playful personality. The tiger, to the ancient Chinese, was the king of beasts. The ferocious animal was the first to be the mount of holy personages. Later, the Tiger Lord itself was worshipped-thought to impart protection and virility to adherents.

The evening will include a multiple-course meal, not only tasty but also rife with symbolic meaning. There will be dishes to symbolize health, wealth, and good fortune, and like the decorations, it is because they are homophones with lucky words. For example, fish symbolizes prosperity because the word for fish sounds the same as the word for surplus (or profit) in Chinese. The mustard green, which is known as chang-nian-cai "long-year-vegetable" in some dialects naturally symbolizes longevity.

And wear red if you can. Tradition says that red is a bright, happy color sure to bring the wearer a bright future.
Negotiating the Global with the Local: Translating Christianity in Modern East Asia
JOSEPH TSE-HEI LEE (10:00 a.m.)
ANSELM MIN (10:30 a.m.)
ALBERT PARK (11:00 a.m.)
PARK YUN-JAE (2:00 p.m.)
CHANG KYU-SIK (2:30 p.m.)
EMILY ANDERSON (3:00 p.m.)
FRIDAY, FEBRUARY 26, 2010
See conference website: http://www.claremontmckenna.edu/hist/American_Christian_Movements_Conference.php
Program Pending
To Be Announced
MONDAY, MARCH 1, 2010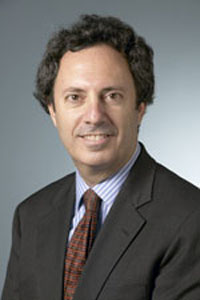 Constitutional Conservatism: A Way Forward for a Troubled Political Coalition
PETER BERKOWITZ
TUESDAY, MARCH 2, 2010
Sorting out their errors and considering their options, conservatives of all stripes would be well advised to concentrate their attention on the constitutional order and the principles that undergird it, because conserving them should be their paramount political priority. A constitutional conservatism puts liberty first, recognizes its dependence on tradition and virtue, and teaches the indispensableness of moderation in securing, preserving, and extending liberty's blessings. A constitutional conservatism derives support from Edmund Burke, the father of modern conservatism, as well as from Adam Smith, Alexis de Tocqueville, and, in his most representative moments, John Stuart Mill - outstanding contributors to the conservative side of the larger liberal tradition. It is at the root in the 1950s of the emergence of a distinctively modern American conservatism. And a constitutional conservatism provides a sturdy framework for developing a distinctive agenda to confront contemporary challenges - an agenda that social conservatives and libertarian conservatives, consistent with their highest hopes, can both embrace.

Peter Berkowitz is the Tad and Dianne Taube Senior Fellow at the Hoover Institution. His scholarship focuses on the interplay of law, ethics, and politics in modern society. His current research is concerned with the material and moral preconditions of liberal democracy in America and abroad.

He is cofounder and director of the Israel Program on Constitutional Government, has served as a senior consultant to the President's Council on Bioethics, and is a member of the Policy Advisory Board at the Ethics and Public Policy Center.

Berkowitz is the author of Virtue and the Making of Modern Liberalism (Princeton University Press, 1999) and Nietzsche: The Ethics of an Immoralist (Harvard University Press, 1995). He holds a J.D. and a Ph.D. in political science from Yale University; an M.A. in philosophy from the Hebrew University of Jerusalem; and a B.A. in English literature from Swarthmore College. Peter Berkowitz'a visit is sponsored by the Henry Salvatori Center for the Study on Individual Freedom in the Modern World at CMC.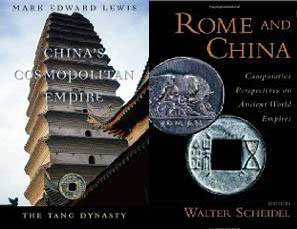 Rome and China: New Frontiers in Imperial History
MARK EDWARD LEWIS
WALTER SCHEIDEL
WEDNESDAY, MARCH 3, 2010
Empires have held an abiding fascination for scholars across disciplines and for an equally wide public audience. Interest in explaining the causes for the rise of empires, notions of center and periphery within imperial societies, the impact of empire on social and political identities and the demise of empires continues to generate a steady flow of scholarship at the level of political, economic, cultural, and even environmental thinking. In the spirit of a comparative approach, the Department of History at CMC will place the ancient empires of Rome and China in dialogue through a colloquium featuring two of the most prominent scholars in the field of imperial history.

Mark Edward Lewis (Department of History, Stanford University), in his paper, "China: From Empire to Nation", will draw from over twenty years of experience researching aspects of political authority and communal identity from periods of imperial China contemporary with the succession of empires in the ancient and medieval Mediterranean. His works include, among many other books and numerous articles, Sanctioned Violence in Early China (1990), Writing and Authority in Early China (2002) and China's Cosmopolitan Empire: The Tang Dynasty (2009). Professor Lewis received his graduate degrees at the University of Chicago and currently holds the Kwoh-Ting Li Chair of Chinese Culture.

Walter Scheidel (Department of Classics, Stanford University) will present "The Rise and Demise of Universal Empire: Rome, Europe and China." Professor Scheidel's research examines a wide range of topics in social and economic history, with particular emphasis on ancient demography, slavery and state formation. His many important works include the recent edited volumes, Rome and China: Comparative Perspectives on Ancient World Empires (2009) and The Dynamics of Ancient Empires: State Power from Assyria to Byzantium (2009 with Ian Morris), and seminal works for the Journal of Roman Studies and the Journal of Roman Archaeology. Professor Scheidel received his graduate degrees at the Universities of Vienna and Graz and currently holds the Dickason Chair of Humanities.

This event has been generously funded by the Athenaeum, the Department of History at CMC and the Luce Fund.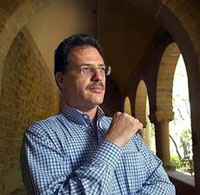 Asian Values and the Future of Democracy in Asia
LARRY DIAMOND
THURSDAY, MARCH 4, 2010
The global balance of power is shifting toward Asia. While the economic prospects of Asia appear to be bright, the future of democracy in Asia is less certain. Advocates of autocratic rule insist that Asian values are uniquely different from those of the West, and democratic values are not necessarily universal. The observed distinct characteristics of Asian democracies seem to make such arguments persuasive.

Dr. Larry Diamond, one of the leading experts on democracy in the world, will deliver a lecture on Asian values and the future of democracy in Asia at the Athenaeum on March 4. In addition to Senior Fellow, he also directs the Center for Democracy, Development, and the Rule of Law. He is the founding co-editor of the Journal of Democracy and also serves as Senior Consultant (and previously was co-director) at the International Forum for Democratic Studies of the National Endowment for Democracy. His latest book, The Spirit of Democracy: The Struggle to Build Free Societies Throughout the World (Times Books, 2008), explores the sources of global democratic progress and stress and the prospects for future democratic expansion. At Stanford University, Diamond is also professor by courtesy of political science and sociology. He teaches courses on comparative democratic development and post-conflict democracy building, and advises many Stanford students. He has edited or co-edited some 36 books on democracy, including the recent titles How People View Democracy (2008), How East Asians View Democracy (2010), Latin America's Struggle for Democracy (2008), Political Change in China: Comparisons with Taiwan (2008), and Assessing the Quality of Democracy (2005). Among his other published works are, Developing Democracy: Toward Consolidation (1999), Promoting Democracy in the 1990s (1995), and Class, Ethnicity, and Democracy in Nigeria (1989). He also edited the 1989-90 series Democracy in Developing Countries, with Juan Linz and Seymour Martin Lipset.

Dr. Diamond's visit is made possible by a grant from the Freeman Foundation and sponsored by the Keck Center for International and Strategic Studies.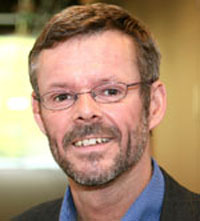 What Decision Neuroscience Teaches Us about Financial Decision Making
PETER BOSSAERTS
FRIDAY, MARCH 5, 2010
LUNCH 11:30 a.m.; LECTURE 12:00 p.m.
Bossaerts received a licentiate and doctorandus degree in applied economics from the University of Antwerp in Belgium. After coursework towards a Master's in statistics at the Free University Brussels, he changed to the University of California, Los Angeles, where he finished his Ph.D. in Management (Finance) under Richard Roll. His first appointment as assistant professor was at Carnegie Mellon University's Graduate School of Industrial Administration. In 1990, Professor Bossaerts moved to the California Institute of Technology (Caltech), where he promoted to become Professor of Finance, and presently the William D. Hacker Professor of Economics and Management. He was also Executive Officer for the Social Sciences and Chair of the Division of Humanities and Social Sciences. Until June 2009, Bossaerts was at the Swiss Federal Institute of Technology (EPFL) as Swiss Finance Institute Professor. He continues to run their Laboratory for Decision Making under Uncertainty, on a temporary basis.
While his research and publications have encompassed many areas of theoretical and empirical finance, his present work focuses on experimental finance. This work borrows tools from many relevant fields, such as decision theory, general equilibrium theory, game theory, cognitive psychology, and decision neuroscience. His work has been published in top journals in finance, economics, econometrics, science and neuroscience. Bossaerts has taught undergraduate, MBA, Ph.D. and executive classes at various places across the world. He is or has been on the board of many academic journals, such as the Review of Finance, the Review of Financial Studies, and Mathematical Finance.
Bossaerts will discuss his theories on how financial decision making is the outcome of complex neurophysiological processes involving, among others, constant re-evaluation of the statistics of the problem at hand, balancing of the various emotional aspects, and computation of the very value signals that are at the core of modern economic thinking. The evidence suggests that emotions play a crucial supporting role in the mathematical computations needed for reasoned choice, rather than interfering with it, even if emotions (and their mathematical counterparts) may not always be balanced appropriately. He feels decision neuroscience can be expected in the near future to provide a number of effective tools for improved financial decision making.

Professor Bossaerts' Athenaeum lecture is part of the Financial Economics Institute Speaker Series.
MARIAN MINER COOK ATHENAEUM
RECORDING POLICY
It is the policy of the Marian Miner Cook Athenaeum that no lecture, appearance or performance by any speaker or performer at the Athenaeum is to be videotaped, audiotaped, or otherwise recorded and/or broadcast without the prior written permission of the relevant speaker, performer, or other authorized owner of the intellectual property rights to the event.


Anyone requesting permission to record an event is required to submit an "Event Recording Request Form" to Bonnie Snortum, the Director of the Athenaeum, at least 48 hours in advance of the relevant event.


It is understood that the speaker, the performer, the Athenaeum, and any other event sponsor, as appropriate, reserve all intellectual property rights for each Athenaeum event.


If you have any questions regarding this policy, please contact Bonnie Snortum at bsnortum@cmc.edu or at (909) 607-4180.
ATHENAEUM ETIQUETTE
The Athenaeum serves as a gathering place where ideas, inquiry, and fellowship bring students, faculty, staff, other scholars, and nationally prominent speakers together.


Attendance at any event may be limited to persons associated with CMC, to the people who signed up for the dinner, or to the maximum number of people allowed by fire regulations.


On some occasions the speaker may address the group in another forum or the College may set up a video feed to handle an overflow crowd. All programs at the Athenaeum are filmed. Individuals attending should understand that their image might appear on the videotape.


House rules and common courtesy prohibit disruptive actions inside the building during an Athenaeum sponsored program.


Time allowing, there will be a period set aside for questions. Students will have priority during this portion of the program.


Guests are expected to dress appropriately in all dining rooms. Shorts, jeans, and t-shirts are not acceptable at dinner; more casual attire is acceptable for lunch and tea. No bare feet at any time.