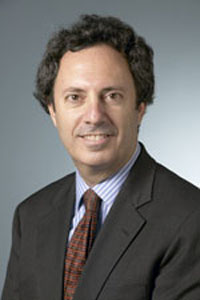 Constitutional Conservatism: A Way Forward for a Troubled Political Coalition
PETER BERKOWITZ
TUESDAY, MARCH 2, 2010
Sorting out their errors and considering their options, conservatives of all stripes would be well advised to concentrate their attention on the constitutional order and the principles that undergird it, because conserving them should be their paramount political priority. A constitutional conservatism puts liberty first, recognizes its dependence on tradition and virtue, and teaches the indispensableness of moderation in securing, preserving, and extending liberty's blessings. A constitutional conservatism derives support from Edmund Burke, the father of modern conservatism, as well as from Adam Smith, Alexis de Tocqueville, and, in his most representative moments, John Stuart Mill - outstanding contributors to the conservative side of the larger liberal tradition. It is at the root in the 1950s of the emergence of a distinctively modern American conservatism. And a constitutional conservatism provides a sturdy framework for developing a distinctive agenda to confront contemporary challenges - an agenda that social conservatives and libertarian conservatives, consistent with their highest hopes, can both embrace.

Peter Berkowitz is the Tad and Dianne Taube Senior Fellow at the Hoover Institution. His scholarship focuses on the interplay of law, ethics, and politics in modern society. His current research is concerned with the material and moral preconditions of liberal democracy in America and abroad.

He is cofounder and director of the Israel Program on Constitutional Government, has served as a senior consultant to the President's Council on Bioethics, and is a member of the Policy Advisory Board at the Ethics and Public Policy Center.

Berkowitz is the author of Virtue and the Making of Modern Liberalism (Princeton University Press, 1999) and Nietzsche: The Ethics of an Immoralist (Harvard University Press, 1995). He holds a J.D. and a Ph.D. in political science from Yale University; an M.A. in philosophy from the Hebrew University of Jerusalem; and a B.A. in English literature from Swarthmore College. Peter Berkowitz'a visit is sponsored by the Henry Salvatori Center for the Study on Individual Freedom in the Modern World at CMC.