Athenaeum Location
Print Newsletter
March 8, 2010
Vol. 25, No. 09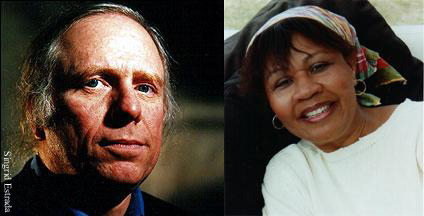 Ian Frazier and Jamaica Kincaid in Dialogue
IAN FRAZIER
JAMAICA KINCAID
MONDAY, MARCH 8, 2010
Clear and thoughtful - with a fillip of the outlandish, Ian Frazier's work is the stimulating, ardent writing that one always hopes for and rarely finds.
-The Houston Chronicle

Nonfiction writer and humorist Ian Frazier combines first-person narrative to capture contemporary life and travel narratives that explore American history and geography — especially the American West. As a staff writer for The New Yorker for twenty-one years, Frazier wrote feature articles, humorous sketches, and was a frequent contributor to the magazine's "Talk of the Town" section. In 1982, he left Manhattan for Montana, where he began the research for Great Plains (1989), a journey of more than 25,000 miles through the American West. Frazier returned to the West for On the Rez (2000), an account of the friendships Frazier made in his travels. Family (1994) is the story of Frazier's own lineage, as well as a chronicle of 19th- and 20th-century American history. Frazier's humor essays have been published in Dating Your Mom (1986) and Coyote v. Acme (1996). His most recent book, Gone to New York: Adventures in the City (2005) is a collection of essays about his relationship with the city itself.
While attending Harvard University he was on the staff of the Harvard Lampoon. He was later published in Harper's, The Atlantic Monthly, and other magazines. He has contributed essays for many books, translated a book, written on the crafts of travel writing and journalism, and served as editor for The Best American Essays (1997).

Jamaica Kincaid was born in 1949 as Elaine Potter Richardson on the island of Antigua. She lived with her stepfather, a carpenter, and her mother until 1965 when she was sent to Westchester, New York to work as an au pair. In Antigua, she completed her secondary education under the British system due to Antigua's status as a British colony until 1967. She went on to study photography at the New York School for Social Research after leaving the family for which she worked, and also attended Franconia College in New Hampshire for a year. Her first writing experience involved a series of articles for Ingénue magazine. In 1973, she changed her name to Jamaica Kincaid because her family disapproved of her writing. Through her writing, she befriended George W.S. Trow, a writer for The New Yorker, who began writing "Talk of the Town" pieces about her. As a result, Kincaid met the editor of the magazine, William Shawn, who, particularly taken by her work in The Village Voice and Ingenue magazines, offered her a job. Kincaid later married Shawn's son, Allen, a composer and Bennington College professor, and they have two children.

She became a staff writer for the magazine in 1976 and a featured columnist for the "Talk of the Town" section of the magazine for the next nine years. In 1978, Kincaid's first piece of fiction was published in The New Yorker, and it later became part of her first book, At the Bottom of the River (1983). It was nominated for the PEN/Faulkner. Two years later, in 1985, Kincaid published her first novel, Annie John.

In 2004, she was elected to the American Academy of Arts and Letters. Kincaid's writing is compelling because it captures complex emotions and exposes divisive issues in a deceptively simple style. Her other major works include Annie, Gwen, Lilly, Pam and Tulip (1986), A Small Place (1988), Autobiography of My Mother (1996), My Brother (1997), Talk Stories (2000), My Garden (Book) (2001) and Mr. Potter (2002). Her latest book is Among Flowers: A Walk in the Himalaya (2005).

Kincaid was a visiting professor at Harvard University, transferring to teach creative writing and autobiography at Claremont McKenna College in the fall of 2009.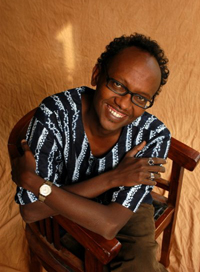 A Nomadic Soul
ABDOURAHMAN WABERI
TUESDAY, MARCH 9, 2010
Abdourahman A. Waberi is a Podlich Distinguished Fellow here at CMC. A novelist, essayist, poet and short story writer, he was born in Djibouti and spent his youth there. He was particularly affected by the upheavals in Africa as Djibouti declared its independence from France in 1977, describing a sense of "companionship" and literary obligation to his homeland. He left to study literature at the Université de Normandie and the Université de Bourgogne, both in France.

Waberi's literature is rich in metaphor and memories of his life in the Horn of Africa. He is the author of numerous works that have been published by themselves or in international magazines and newspapers. His first volume of stories Le Pays Sans Ombre (1994) received several awards, as did his second volume Cahier nomade (1996). Waberi worked as a literary critic for French publications and served as a member of the International Jury for the Lettre/Ulysses Award for the Art of Reportage in Berlin and the Impac Dubin International Literary Prize. He has received numerous French honors including being named among the "50 Writers of Future" by the French literary magazine Lire.

Waberi's work has been translated into ten different languages. Before coming to Claremont McKenna College, he was a Donald and Susan Newhouse Center Humanities Fellow at Wellesley College. Waberi is a well-travelled nomad, he is also active in UNESCO as an advocate against illiteracy.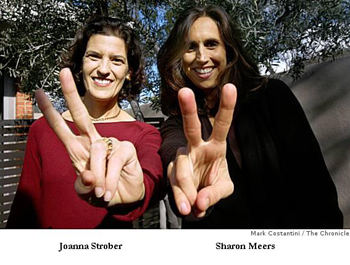 Getting to 50/50
JOANNA STROBER
WEDNESDAY, MARCH 10, 2010
Getting to 50/50 builds on what the latest research tells us: that children can thrive with two working parents and that fathers and mothers play equally important roles. It shows parents how to push back at 24/7 work demands and is filled with fresh insights from men and women who are successfully combining careers and family. I wish this book had existed when I was raising young daughters.
—Kathleen McCartney, Dean, Harvard Graduate School of Education

Co-author of Getting to 50/50: How Working Couples Can Have It All By Sharing It All (2009) Joanna Strober has spent her career in private equity, as an attorney and as a venture capital and buyout investor. She realized that there was no need to choose between family and career and that couples everywhere were experiencing undue stress trying to find a balance. She met with her friend Sharon Meers, who at the time was a Managing Director at Goldman, Sachs & Co. and they put their heads together to write this book. In her 16-year career at Goldman, Sharon ran several businesses and became one of the few female managing directors on the West Coast. In addition to mentoring many women, Sharon co-chaired the Women's Network in the Investment Management Division, served on the diversity committees of two of the firm's divisions and developed a mentorship program that linked high-potential women to senior male advisors. Joanna Strober's visit to CMC is sponsored by the Berger Institute for the Work, Family, and Children.

Strober is currently Managing Director of a fund investing in private equity partnerships at Sterling Stamos Capital Management. As one of the few women in private equity in Silicon Valley, she has been featured on the front page of the Wall Street Journal for launching many well-known and successful companies.

Joanna Strober lives in the Bay Area with her husband, Jason, a software entrepreneur, and their daughter, age 10, and two sons, ages 7 and 2. She holds a B.A. in Political Science from the University of Pennsylvania and a J.D. from UCLA.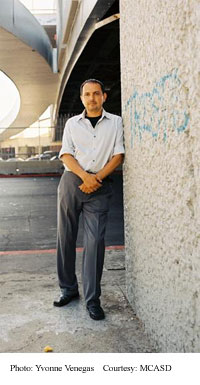 Radicalizing the Local: Post Bubble Urban Strategies
TEDDY CRUZ
MONDAY, MARCH 22, 2010
Teddy Cruz believes that "institutions of architecture have lost their socio-political relevance and advocacy." Challenged by the perennial alliance between militarization and urbanization at the San Diego/Tijuana border and reproduced in many U.S. neighborhoods, the work of Estudio Teddy Cruz builds out of these trans-border urban dynamics, using this territory of conflict as a backdrop to critically observe the clash between discriminating "forms of urban economic re-development and planning legislature and the emerging American neighborhoods nationwide made of immigrants whose spatial tactics of encroachment thrive on informality and alternative social organizational practices." (California Architects- Estudio Teddy Cruz)
Teddy Cruz searches for ways to transform discriminatory "legislature and lending structures in order to generate a new brand of bottom-up social and economic justice that can bridge the political equator." Need an explanation? Follow this link:
http://www.world-architects.com/index.php?seite=ca_project_details_us&system_id=18111&profile_sprache=us
.
Estudio Teddy Cruz has received awards for projects on both sides of the border, including various AIA San Diego chapter awards, Progressive Architecture Awards from Architecture Magazine, and the Architectural League of New York Young Architects Forum Award. It was selected as one of the national "Emergent Voices" in architecture by the Urban League in New York City. Estudio Teddy Cruz has been published in various architectural journals and newspapers, including
The New York Times, Global Architecture, Log, Progressive Architecture, Architecture Record, Casas International, Thresholds MIT, The San Diego Union, The Los Angeles Times, Praxis Magazine
, and Princeton Architecture Press'
City Limits
. It also exhibits locally, nationally, and internationally.
Teddy Cruz is currently an associate professor in Public Culture and Urbanism in the Visual Arts Department at the University of California, San Diego. He received his (
B.A.-1982
: Rafael Landivar University Guatemala City,
BArch-1987
: California State Polytechnic University San Luis Obispo,
Fellow-1991
: Rome Prize in Architecture,
MDesS-1997
: Harvard University GSD), beginning with an experimental summer workshop at SCI-ARC, his LA/LA
Latin America/Los Angeles
studio, has taught and lectured in various universities in the US, Latin America, and Europe. From 2000-2005, Teddy Cruz was associate professor in the School of Architecture at Woodbury University, San Diego. For his contributions to architecture pedagogy, Teddy received the Robert Taylor Teaching Award from the ACSA. And, he was awarded the 2004-2005 James Stirling Memorial Lecture on the City Prize, sponsored by the CCA in Montreal, the Van Alen Institute in New York, and the London School of Economics and Political Science.
Teddy Cruz's visit and talk are sponsored by the CMC History Department, the Luce Grant in the History Department and the Athenaeum.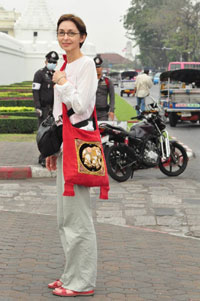 Religion and the Politics of Legitimacy in Burma
INGRID JORDT
TUESDAY, MARCH 23, 2010
Ingrid Jordt, associate professor of Anthropology at the University of Wisconsin, Milwaukee, is a widely quoted commentator on Burmese politics, an active participant in the still-ongoing efforts to bring relief to Burma after the cyclone of 2008, and the author of Burma's Mass Lay Meditation Movement: Buddhism and the Cultural Construction of Power (2007).

Jordt's relationship with Burma began in 1984 when she was ordained as a Buddhist nun and made the first steps toward becoming an adept practitioner of vipassana meditation. Over the succeeding decades, her status as an "old yogi" gave Jordt unique access to the upper echelons of Burmese society and led to her fascinating study of Burmese political culture. In her lecture, Jordt will explain the unique role that religion and meditation play in Burmese politics, providing a terrain of struggle both for the regime and its opponents.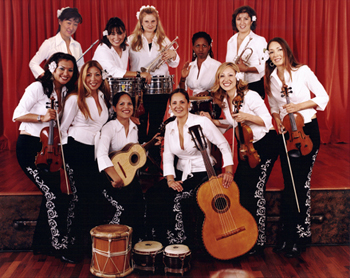 Mariachi Divas: A Musical Celebration in Honor of Cesar Chavez
CINDY SHEA, trumpet, founding director
NORMA HERRERA, trumpet
ARIANA MEJIA, flute, vocals
MELENA FRANCIS, congas, precussion
DIANA MCCONNELL, guitarron
MAYRA MARTINEZ, vihuela
MARTHA RAMIREZ, vihuela, guitar, vocals
JEANETTE MARTINEZ, guitar, vocals
LETICIA SIERRA, violin
CATHY BAEZA, violin
ANGEL GARCIA, violin, vocals
DIANA REYES, violin, vocals
LILLY VARGAS, violin, vocals
STEPHANIE MARTINEZ, violin, vocals
VALERIE CARLOS, guitar, vocals
WEDNESDAY, MARCH 24, 2010
The Athenaeum is thrilled to welcome back the Mariachi Divas for its annual Cesar Chavez Day celebration! The Divas are an award winning all female mariachi ensemble with members hailing from backgrounds all over the world. Founded in 1999, the Divas have performed at venues across the country and have accompanied Grammy-winning artists including Marco Antonio Solis, Pablo Montero, Graciela Beltran, Natalia Jimenez, Paulina Rubio and the world-renowned Mariachi Vargas. They also performed for the inaugurations of LA mayor Antonio Villaraigosa and California governor Arnold Schwarzenegger, a campaign rally by former presidential candidate Hillary Clinton, and at events for the Presidents of Mexico and South Korea. The Divas are proud to be known as the official mariachis of Disney in Anaheim, and frequently play at the theme park California Adventure.
The Mariachi Divas have distributed five CDs, the latest being
10 Aniversario
(2009) in honor of their ten years together. In 2009, they won a Grammy Award for Best Regional Mexican Album for their
Canciones de Amor
CD (2008). That was also the first time that an all-female mariachi troupe has ever been nominated for and won a Grammy Award.
To sample some music and video clips, check out their website at
http://www.mariachidivas.com
. Be sure to put this Ath event on your calendar; it's a tradition you don't want to miss!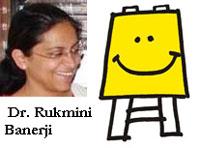 2010 Henry R. Kravis Prize in Leadership
The Pratham Story: Inspiration, Challenges and Ideas
RUKMINI BANERJI
THURSDAY, MARCH 25, 2010
LUNCH 11:30 a.m., LECTURE 12:00 p.m.
Since 2006, the Kravis Leadership Institute at CMC has awarded its Henry R. Kravis Prize in Leadership to a distinguished recipient in honor of his or her accomplishments in the non-profit sector. The 2010 recipient is Pratham, the leading non-profit provider of primary education in India. Dr. Rukmini Banerji is Program Director for Pratham and head of the ASER Center (Pratham's Research Unit).

Established in 1994 with the support of UNICEF, the Mumbai Municipal Corporation and local businessmen, Pratham first sought to provide pre-school education to children living in the slums of Mumbai. Since then, it has implemented remedial education and literary courses through the community. In 2007, it launched its flagship program, Read India, which targets children from 6 to 14 years old. Read India has reached about 34 million children to date in 21 states in India. The program was the first beneficiary of the partnership between the Bill and Melinda Gates Foundation and the William and Flora Hewlett Foundation to improve the quality of education in developing countries. Pratham also runs a publishing house to release low-cost books in 11 Indian languages. The organization further oversees a yearly evaluation of children's learning levels and distributes its findings in the Annual Status of Education Report, which is used widely by governments, policymakers, academics, and other non-profits.

Dr. Rukmini Banerji will be representing Prantham at the Athenaeum. Initially trained as an economist in India, Rukmini was a Rhodes Scholar at Oxford University and completed her Ph.D. at the University of Chicago. She did her post doctoral work at the Population Research Centre at the University of Chicago and later worked as a program officer at the Spencer Foundation before returning to India in 1996. Currently, Rukmini is responsible for Pratham's work in several major states in north India. She is also a lead member of the team that conducts ASER (Annual Status of Education Report). ASER is the largest annual study ever done by Indian citizens to monitor the status of elementary education in the country. In 2008, this citizen's audit reached over 7,04,000 children in 16,198 villages of India. In the four years since it was initiated, the ASER effort has been widely recognized for its innovative use of citizens' participation in understanding and improving the delivery of basic services.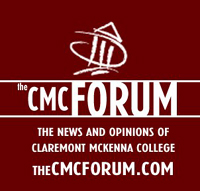 CMC Forum Idea Night at the Ath: Circular Thinking
JEREMY WOLFF '13
CMC Forum Idea Night at the Ath: Poverty has Nothing to do with Money
JOHN-CLARK LEVIN '12
JASON STOLL '12
CMC Forum Idea Night at the Ath: The Committee
ERIC SCOTT '11
BEN KRAUS '11
CMC Forum Idea Night at the Ath: Roman Execution- A Practicum
EMILY FORDEN '10
CMC Forum Idea Night at the Ath: The Future of Philanthropy
ROXANNE PHEN '10
CMC Forum Idea Night at the Ath: The Technological Utopia
ALEX CALDWELL '09
THURSDAY, MARCH 25, 2010
What do you get when you cross a thesis defense with a startup pitch?
The CMC Forum
is proud to present Idea Night at the Ath.
Whether it's a challenge from a summer internship experience or maybe a long paper written for a semester abroad, CMCers are constantly doing new and interesting things in the academic community. Often times, these projects are submitted to an advisor or the paper is turned into a professor, and never looked at again. Students retain the wealth of experience and information they've learned from these experiences and deserve a chance to showcase them for their like-minded peers. The CMC Forum is pleased to present that opportunity at a venue built for this very purpose: The Athenaeum. In true liberal arts form, this event will be an exchange of ideas.
Students are invited to submit papers, projects, or original research for the enjoyment of the CMC community on CMCForum.com/ideanight. Participants and their topics will be selected by a committee of student representatives for uniqueness, interest, and quality. We are looking for interesting arguments on any topic -- politics, culture, CMC, etc -- and although the content will vary greatly, the form will remain constant: each participant will have 10 minutes and a podium. Presentation skills will be valued equally alongside content. At the end of the event, the audience will be asked to rank the speakers on their interest and persuasiveness, and while everyone will get a token of our appreciation, the winner will get a special prize: a little piece of CMC named after them (e.g. the Dave Edwards Drinking Fountain).
A full roster of participants and topics will be announced shortly. Stay tuned to
CMCForum.com
for updates, previews, and more.
MARIAN MINER COOK ATHENAEUM
RECORDING POLICY
It is the policy of the Marian Miner Cook Athenaeum that no lecture, appearance or performance by any speaker or performer at the Athenaeum is to be videotaped, audiotaped, or otherwise recorded and/or broadcast without the prior written permission of the relevant speaker, performer, or other authorized owner of the intellectual property rights to the event.


Anyone requesting permission to record an event is required to submit an "Event Recording Request Form" to Bonnie Snortum, the Director of the Athenaeum, at least 48 hours in advance of the relevant event.


It is understood that the speaker, the performer, the Athenaeum, and any other event sponsor, as appropriate, reserve all intellectual property rights for each Athenaeum event.


If you have any questions regarding this policy, please contact Bonnie Snortum at bsnortum@cmc.edu or at (909) 607-4180.
ATHENAEUM ETIQUETTE
The Athenaeum serves as a gathering place where ideas, inquiry, and fellowship bring students, faculty, staff, other scholars, and nationally prominent speakers together.


Attendance at any event may be limited to persons associated with CMC, to the people who signed up for the dinner, or to the maximum number of people allowed by fire regulations.


On some occasions the speaker may address the group in another forum or the College may set up a video feed to handle an overflow crowd. All programs at the Athenaeum are filmed. Individuals attending should understand that their image might appear on the videotape.


House rules and common courtesy prohibit disruptive actions inside the building during an Athenaeum sponsored program.


Time allowing, there will be a period set aside for questions. Students will have priority during this portion of the program.


Guests are expected to dress appropriately in all dining rooms. Shorts, jeans, and t-shirts are not acceptable at dinner; more casual attire is acceptable for lunch and tea. No bare feet at any time.