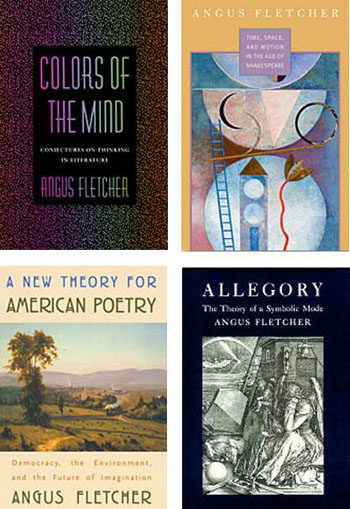 Poetic Wisdom and the Barbarism of Civilization
ANGUS FLETCHER
MONDAY, APRIL 12, 2010
"Amid gloomy forecasts of the decline of the humanities and the death of poetry, Angus Fletcher, a wise and dedicated literary voice, sounds a note of powerful, tempered optimism. He lays out a fresh approach to American poetry at large, the first in several decades, expounding a defense of the art that will resonate well into the new century"
-from the publisher's review of A New Theory for American Poetry (2006)

In his second Athenaeum lectures, Professor Fletcher will discuss the common belief in cycles of history, shared by many religious believers and by unbelievers like the poet James Joyce. In the context of Giambattista Vico's revolutionary treatise on history, The New Science, the lecture will suggest that today Americans need to develop what might be called "historical imagination."