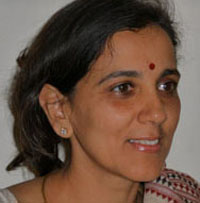 WELCOME TO THE CLASS OF 2014
Three Cups of Tea
See How They Shine
DAVID OLIVER RELIN
THURSDAY, SEPTEMBER 9, 2010
We Americans need to learn from our mistakes, from the flailing, ineffective way we, as a nation, conducted the 'war-on-terror' after the attacks of 9/11, and from the way we've failed to make our case to the moderate, peace-loving majority of people at the heart of the Muslim World. If we want to heal the wounded relationship between Islam and the West, we have to learn how to wage peace as aggressively as we wage war.
—David Oliver Relin
For two decades, award-winning journalist David Oliver Relin has focused on reporting social issues and their effect on children, both in the U.S. and around the world. In his bestselling and award-winning book,
Three Cups of Tea: One Man's Mission to Promote Peace...One School at a Time
(2007), Relin tells the stirring tale of Greg Mortenson, an American mountain climber and nurse who becomes an unlikely champion of education through the accidental relationship he developed with a remote village in Pakistan while recovering from a failed attempt to summit K2. Through this incredible account of humanitarian endeavor, Mortenson and Relin offer hope by suggesting that collaborative efforts to alleviate poverty and improve access to education in Pakistan and Afghanistan — particularly for girls — can be one of the most effective means of countering Islamic extremism in the region.
Relin is a graduate of Vassar and was awarded the prestigious Teaching/Writing Fellowship at the Iowa Writer's Workshop. After Iowa, he received a Michener Fellowship to support his groundbreaking 1992 bicycle trip the length of Vietnam. He spent two additional years reporting about Vietnam while based in the nation's former imperial capital. In addition to Vietnam and Pakistan, he has traveled to and reported from much of East Asia. He has been a Contributing Editor for Parade and over the years he has won dozens of national awards for his work as both an editor and investigative reporter.
Relin's next book chronicles the work of two doctors doing groundbreaking surgeries to cure cataract-related blindness in the developing world.
See How They Shine
is slated for publication by Random House in 2011. To read the National Geographic Adventure cover story by David Relin about his recent work with the Himalayan Cataract Project,
click here
.
Members of the freshmen class have all received copies of
Three Cups of Tea
and Mr. Relin will do a book signing in the Athenaeum lobby after his talk. Freshmen are automatically signed up for this dinner, so please contact the Athenaeum (ext. 18244) to cancel if you are unable to attend. Overflow seating with a live video feed will be available in McKenna Auditorium. David Oliver Relin's visit to campus is sponsored by the office of the President, the Dean of Students, and the Athenaeum.