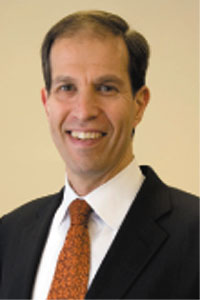 Why Would A Global Industry-Leading Leveraged Buyout Firm Suddenly Go Green?
KEN MEHLMAN
MONDAY, SEPTEMBER 20, 2010
Ken Mehlman is a Partner and Head of Global Public Affairs at Kohlberg Kravis Roberts & Co, LLP. Among other duties at KKR, he is responsible for pushing a green agenda for KKR companies and building internal resources for responsible investment. KKR's Green Program now includes 20% of its portfolio companies. As pointed out by Henry Kravis, founding Partner of KKR along with George Roberts, both CMC alumni, "The business case for environmental management has never been stronger. The Green Portfolio Program highlights that environmental performance and business performance can go hand-in-hand. We are very excited about the momentum to date and the fact that we have taken this effort global in such a short period of time". Mr. Mehlman will expand on this theme, explaining why KKR has become so committed so fast, and how the firm is implementing its commitment.

Before joining KKR, Ken was a Partner at Akin Gump Strauss Hauer and Feld where he helped businesses and individuals manage risk and seize opportunities at the nexus of business and public policy. Mr. Mehlman served as 62nd chairman of the Republican National Committee and campaign manager for President Bush's 2004 re-election campaign. Michael Barone, co-author of the Almanac of American Politics (1072), compared Mehlman's success to Wal-Mart founder Sam Walton's, particularly in their revolutionary approaches to identifying new customers and constituents. Mr. Mehlman also served in high level positions in Congress and the White House, including as White House political director during President George W. Bush's first term.

Mehlman received his B.A. from Franklin and Marshall College in 1988 and his J.D. from Harvard Law School in 1991.

Mr. Mehlman is a trustee of the United States Holocaust Memorial Museum, Franklin & Marshall College and the Strong American Schools Foundation. He is a member of the Council on Foreign Relations. He also serves on the Council on Foreign Relations Climate Change Task Force, the Senior Advisory Committee of the Harvard University Institute of Politics, the board of directors at the National Endowment for Democracy and the executive leadership cabinet of the Martin Luther King, Jr. National Memorial Foundation.

Ken Mehlman's visit is supported by the Roberts Environmental Center.