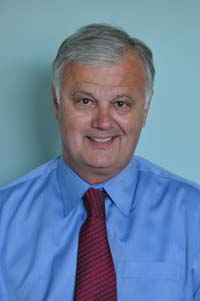 The Rhetoric and Reality of the Obama Administration
JEFFREY BERGNER
TUESDAY, SEPTEMBER 21, 2010
Jeff Bergner is an experienced Washington figure who is also a trained political scientist. This gives him a unique standpoint from which to consider current politics and policy – the political prospects for Republicans and Democrats in this fall's election, and the future of the Obama Administration. He will discuss today's political scene generally and will focus especially on the challenges the Obama Administration has faced in turning its aspirations into political reality, and in communicating with Congress and the American people.

Bergner has served as chief of staff to Senator Richard Lugar, where he worked closely with Mitch Daniels, the current Governor of Indiana who is widely mentioned as a possible GOP candidate for the Presidency in 2012. He has also served as staff director of the Senate Foreign Relations Committee, and, most recently, as Assistant Secretary of State, where from 2005-2008 he directed the Bush's Administration's congressional activities in relation to foreign affairs.

Dr. Bergner founded a government relations/consulting firm in 1986, which WASHINGTONIAN magazine named one of Washington's leading government relations firms. Prior to his work in Washington, he taught at the University of Pennsylvania, and concurrently with his Washington work he taught at Georgetown University, He received his B.A. from Carleton College and M.A. and Ph.D. degrees in political philosophy from Princeton University. He is the author and editor of several books on political philosophy and foreign affairs, and is currently co-authoring a book on the presidential campaign of 2008. He has served on the Board of Trustees of the Asia Foundation, the Hudson Institute, and Business Executives for National Security.

Jeff Bergner's Athenaeum lecture is sponsored by the Salvatori Center at CMC.