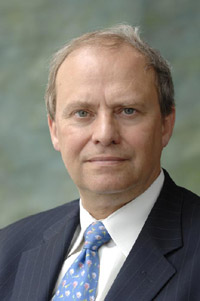 Russia's Capitalist Revolution: Why Market Reform Succeeded and Democracy Failed in Russia
ANDERS ASLUND
WEDNESDAY, OCTOBER 6, 2010
By international comparison, Russia is an outlier. On the one hand, it has become a reasonably wealthy market economy. On the other hand, it has reverted to authoritarianism and its corruption has not declined with growth but increased. Why has this state of affairs evolved in this way? Is it likely to persist or is it a temporary anomaly?
Anders Aslund has served as a senior fellow at the Peterson Institute for International Economics since January 2006. He is also an adjunct professor at Georgetown University. He has worked as an economic advisor to the governments of Russia, Ukraine, and Kyrgyzstan. He also worked as a Swedish diplomat in Kuwait, Poland, Geneva, and Moscow.
Aslund received his doctorate from the University of Oxford. He was the founding director of the Stockholm Institute of Transition Economics and professor at the Stockholm School of Economics. From 1994 to 2005, he worked at the Carnegie Endowment for International Peace. There he became director of the Russian and Eurasian Program in 2005.

Aslund's knowledge of post-communist economic transformation is perhaps unparalleled. His books, including Gorbachev's Struggle for Economic Reform (1989), How Russia Became a Market Economy (1995), and Russia's Capitalist Revolution (2007), offer valuable and interesting insight into the evolution and structure of Russia's economy. Of Russia's Capitalist Revolution, former prime minister of Russia Yegor T. Gaidar affirms, "This book depicts accurately and elegantly the manifold and complete collapse of the Soviet Union. Anders Aslund clarifies the many components necessary for carrying out reforms. Like few others, he understands the importance of a strong reform team in the government for their success."
Anders Aslund's visit to the Athenaeum is supported by the Keck Center for International and Strategic Studies.