Athenaeum Location
Print Newsletter
October 25, 2010
Vol. 26, No. 04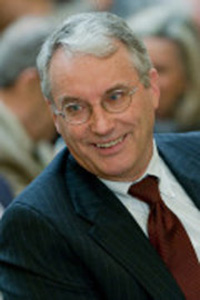 China on the World Stage
THOMAS FINGAR
MONDAY, OCTOBER 25, 2010
Within three decades China has risen from an impoverished and conflict-stricken society to a great power. As the world's second largest economy and a critical player in international security, China's conduct in world affairs directly affects global peace and prosperity. How is China behaving on the global stage? Is China becoming a responsible great power or acting selfishly and assertively as a traditional rising power intent on maximizing its influence? How is America responding to China's newfound status and influence?

Tom Fingar, a seasoned China watcher with extensive experience in the U.S. government and academia, will share with us his observations in his talk, "China on the World Stage" following dinner at the Marian Miner Cook Athenaeum.

Dr. Fingar is the Oksenberg/Rohlen Distinguished Fellow at the Freeman Spogli Institute for International Studies at Stanford University. He has served previously as Assistant Secretary of the State Department's Bureau of Intelligence and Research, Principal Deputy Assistant Secretary (2001-2003), Deputy Assistant Secretary for Analysis (1994-2000), Director of the Office of Analysis for East Asia and the Pacific (1989-1994), and Chief of the China Division (1986-1989). Between 1975 and 1986 he held a number of positions at Stanford University, including Senior Research Associate in the Center for International Security and Arms Control. Dr. Fingar is a graduate of Cornell University (A.B. in Government and History, 1968), and Stanford University (M.A., 1969 and Ph.D., 1977 both in Political Science).

Dr. Fingar's visit to CMC is sponsored by the Keck Center for International and Strategic Studies.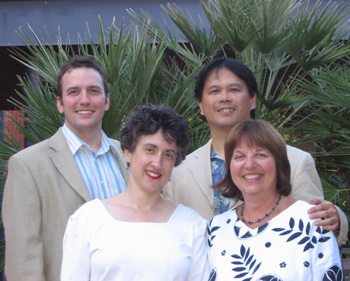 Celebrating Robert Schumann's 200th Birthday
GAYLE BLANKENBURG, piano
HAO HUANG, piano
RACHEL HUANG, violin
CHARLES KAMM, tenor
TUESDAY, OCTOBER 26, 2010
The Athenaeum is celebrating the 200th anniversary year of the birth of composer Robert Schumann with a concert of music by the 19th century master. Four members of the Scripps College Music Department will play two of Schumann's most treasured chamber works. The Sonata for Violin and Piano in A minor, opus 105, written in 1851, is one of the most impassioned violin sonatas in the repertoire. Dichterliebe (Poet's Love), op. 48, was written in 1840, Schumann's "year of song", and is celebrated as one of the greatest song cycles of the German Romantic era.
Pianist Gayle Blankenburg has performed extensively to great critical acclaim as a solo pianist, chamber musician, and vocal accompanist. She was a roster artist with Southwest Chamber Music from 1996 to 2003, with whom she regularly performed and recorded, and is currently a founding member of the LA-based ensemble "inauthentica." The Los Angeles Times has said of her playing, "Blankenburg played with elegant power and poise? Her crisp touch and light pedaling produced crystalline, pensive, haunting sequences? This is a gratefully idiomatic piece for a pianist with both power and a palette, requirements Blankenburg met easily." She is currently on the piano faculties of both Scripps College and Pomona College.
Pianist Dr. Hao Huang is a Professor of Music at Scripps College who has served as USIA Artistic Ambassador on several overseas tours to Europe, Africa, and the Middle East. He continues to give frequent international and domestic performances as a recitalist and concerto soloist. His scholarship includes the Article of the Year Award for 1995 in American Music Teacher (MTNA journal), and numerous published articles in refereed journals spanning piano pedagogy, general music studies, popular music, ethnomusicology, jazz, anthropology, American Studies and Humanities. His work has been recognized by the Chronicle of Higher Education, the Washington Post and National Public Radio's "Morning Edition".
Violinist Dr. Rachel Vetter Huang has performed as a concerto soloist with the Boston Pops, Concord Symphony Orchestra and others. She has performed in China, Austria, Hungary, Italy and other European countries and on radio broadcasts from WQXR-FM in New York, WGBH-FM in Boston and on South Carolina, North Carolina, Colorado and California public television and radio networks. Dr. Huang has garnered grants for excellence in performance and scholarship by both the National Endowment for the Arts and the National Endowment for the Humanities. She formerly taught as professor of violin at the University of North Carolina at Greensboro and currently serves as Adjunct Professor at Scripps College.
Tenor Dr. Charles Kamm is Associate Professor of Music at Scripps College and Director of Choirs for the Joint Music Program of Claremont McKenna, Harvey Mudd, Pitzer, and Scripps Colleges. As a concertizing tenor, he has performed in Austria, Hungary, Finland, Sweden, China, and the United States. His repertoire stretches from choral music of the renaissance, through Baroque and Classical oratorio, to German Romantic Lieder and art songs of the twentieth century. A former Fulbright recipient, he received his doctor of musical arts at Yale University.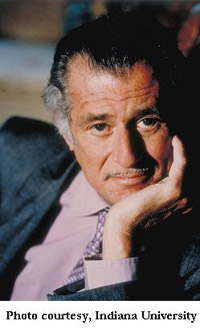 An Evening with Frank Deford
FRANK DEFORD
WEDNESDAY, OCTOBER 27, 2010
Frank Deford has been called "the world's greatest sportswriter." He writes in Sports Illustrated, and regularly reports on sports for National Public Radio's Morning Edition. He is also the author of 16 books, including novels, history, a memoir, and mystery. His most recent books are two novels, Bliss, Remembered (2010), a memoir-style tale of an elderly woman recounting young love, and The Entitled: The Tale of Modern Baseball (2007), about a baseball manager faced with a choice between conscience and career.

Deford has been elected to the Hall of Fame of the National Association of Sportscasters and Sportswriters and has been voted U.S. Sportswriter of The Year six times. GQ has called him "the world's greatest sportswriter" – The American Journalism Review has called him the "finest."

For his work at NBC, Deford won an Emmy; he won a George Foster Peabody Award for his 1999 HBO documentary "Dare to Compete." But Deford has not simply written for the screen; ESPN presented a television biography of Deford's life and work, "You Write Better than You Play" (2005).

Deford is also an activist for cystic fibrosis education and awareness. He served as chairman of the Cystic Fibrosis Foundation for 17 years, after his daughter was diagnosed with, and died of, cystic fibrosis. One of his books, Alex: The Life of a Child (1997), recounts her life.

Frank Deford's visit to CMC is jointly sponsored by the Gould Center for Humanistic Studies and the Marian Miner Cook Athenaeum.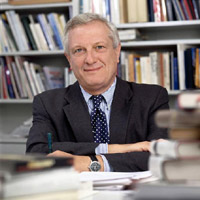 At the Cassandra Crossing
JOSEF JOFFE
THURSDAY, OCTOBER 28, 2010
LUNCH 11:45 a.m.; LECTURE 12:00 p.m.
Is the U.S. a superpower of yesterday? As the American economy struggles to regain its footing and Washington remains stuck in partisan paralysis, the rest of the world ponders whether Uncle Sam is in terminal decline. However, perception of America as a declining superpower is not the same thing as its actual decline. In fact, based on past experience, the demise of America as a superpower has been greatly exaggerated.

Josef Joffe, one of Europe's most eminent foreign policy thinkers, will rebut the theory of "American declinism" and provide an unconventional account of why America's resilience has been discounted while its frailties exaggerated – especially in times of economic difficulty and international uncertainties.

Josef Joffe, the Marc and Anita Abramowitz Fellow in International Relations at the Hoover Institution, is publisher-editor of the German weekly Die Zeit. His essays and reviews have appeared in the New York Review of Books, Times Literary Supplement, Commentary, New York Times Magazine, New Republic, Weekly Standard, Newsweek, Time, and Prospect (London). He is also a senior fellow at Stanford's Freeman-Spogli Institute for International Studies. In 1990–91, he taught at Harvard, where he remains affiliated with the Olin Institute for Strategic Studies. Raised in Berlin, he obtained his Ph.D. degree in government from Harvard.

Dr. Joffe's visit to CMC is sponsored by the Keck Center for International and Strategic Studies.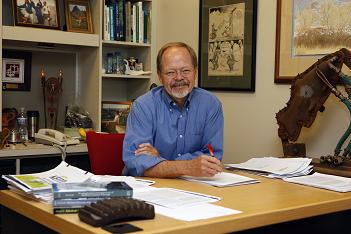 Global Warming and Climate Change: A Roberts Environmental Center Annual Snapshot
J. EMIL MORHARDT
THURSDAY, OCTOBER 28, 2010
Is global warming real? Is it caused by fossil fuel burning? Solar variability? Will the Pacific Ocean soon be lapping at the Claremont shore? Will U.S. crop yields decline by 80% in our students' lifetimes, and coral reefs dissolve in acidified sea water even sooner? And anyway, even if there is a problem, can we solve it by dumping iron filings into the sea, or injecting sulfate aerosols into the sky? Emil Morhardt, Director of the Roberts Environmental Center and Roberts Professor of Environmental Biology at Claremont McKenna College will answer these and many more similar questions, prefaced by a 4.5 billion year history of global warming (and cooling), and bolstered by some recent interesting scientific data of the sort that find their way into the Center's annual publications on the subject.

Before coming to CMC in 1996, Morhardt taught environmental physiology and studied mammalian and avian temperature regulation at Washington University in St. Louis, then took a 20-year detour into business, ultimately as a Sr. Vice President with EA Engineering, Science, and Technology, Inc., an environmental consulting firm whose clients included most U.S. electrical utilities, several major oil companies, several branches of the U.S. Military, and many municipal water utilities including the City of Los Angeles Department of Water and Power.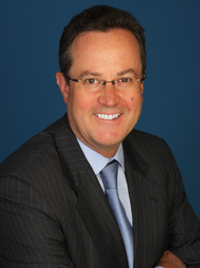 Robert Day School Distinguished Speaker Series
Lunch with a Leader: Leadership During a Crisis
DOUGLAS PETERSON '80 P'14
FRIDAY, OCTOBER 29, 2010
LUNCH 11:30 a.m.; LECTURE 12:00 p.m.
Doug Peterson is currently the Chief Operating Officer of Citibank, N.A., Citigroup's principal banking entity that operates in over 100 countries. Doug has been with Citigroup for 25 years and developed solid expertise in leadership and management across all aspects of the financial services industry.

Until the beginning of 2010, Doug was the CEO of Citigroup, Japan where he oversaw the entire franchise covering Capital Markets, Corporate & Investment Banking, Global Transaction Services and Retail Banking, managing over 15,000 employees. Doug had previously been the Chief Auditor of Citigroup from 2001 to 2004 where he had led the enterprise-wide integration of the Internal Audit teams after the merger of Citicorp and Travelers. In prior roles, he served as country manager in Costa Rica and Uruguay and as a Corporate Banker in Argentina and New York.

Doug received his undergraduate degree in Mathematics and History at Claremont McKenna College ('80) and his MBA from the Wharton School at the University of Pennsylvania ('85). Doug has previously served on the boards of the American Chambers of Commerce (in Costa Rica, Uruguay, and Japan), the Uruguayan American School, and Teaching Matters Inc. He is currently on the Board of Advisors for the Wharton Financial Institutions Center, the Advisory Board of the Kravis Leadership Institute, and the Board of the U.S.-Japan Business Council.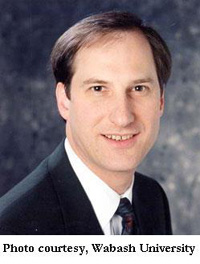 Making Financial Reform Work
CHARLES CALOMIRIS
MONDAY, NOVEMBER 1, 2010
LUNCH 11:30 a.m.; LECTURE 12:00 p.m.
Charles Calomiris is a William F. Podlich Distinguished Fellow at CMC and the Henry Kaufman Professor of Financial Institutions at Columbia Business School. He is also a research associate at the National Bureau of Economic Research, a member of the Shadow Financial Regulatory Committee and the Financial Economists Roundtable, and the coordinator of the "Bank Performance and the Economy" program at the Center for Financial Research at the Federal Deposit Insurance Corporation. Calomiris also codirected the American Enterprise Institute's Financial Deregulation project.

In his role as Podlich Fellow, Calomiris will be presenting a talk titled "Making Financial Reform Work." He is also team-teaching a course, "The History of Financial Crises," with Professor Gregory Hess.

His research spans several areas: from banking and corporate finance to financial history and monetary economics. Calomiris also served on the 2000 International Financial Institution Advisory Commission. Known as the Meltzer Commission, this congressionally mandated group recommended specific reforms of the International Monetary Fund, the World Bank, the regional development banks, and the World Trade Organization to the U.S. government.

It is a pleasure to have Charles Calomiris take part in the 2010-2011 William F. Podlich Distinguished Visitors Program. This program was generously endowed by CMC alumnus and trustee William F. Podlich '66, whose aim is to enrich the college intellectually by bringing preeminent figures in scholarship, business, and public affairs to campus for extended visits.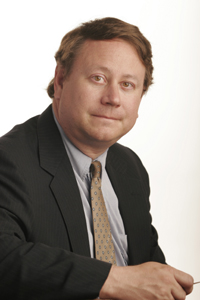 What the Midterm Elections Could Mean: Historical Context and Possible Outcomes
ANDREW BUSCH
MONDAY, NOVEMBER 1, 2O1O
On the night before Americans go to the polls for midterm elections, Claremont McKenna's own professor Andrew Busch will discuss "What the Midterm Elections Could Mean: Historical Context and Possible Outcomes." Professor Busch will put the midterm elections into a historical context, relating them to previous elections, such as the last midterm during a Democratic president's first term – 1994's Republican victory, with Newt Gingrich and the Contract with America. He will also pinpoint key races and bellwethers nationwide, and discuss ways in which the midterm elections could affect the 2012 presidential race.

Professor Busch is an expert on electoral politics. At CMC, he is the Crown Professor of Government, Chair of the Government Department and a George R. Roberts Fellow. He is the author, most recently, of Epic Journey: The 2008 Elections and American Politics (2009) and The Constitution on the Campaign Trail: The Surprising Political Career of America's Founding Document (2007).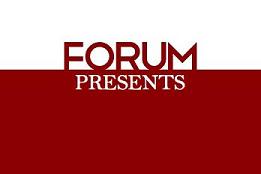 Election Night at the Ath: 2010 Midterm Elections
CMC FORUM
TUESDAY, NOVEMBER 2, 2010
The 2010 midterm elections are finally here! The months building up to the elections offered twists and turns and the returns will shed light on the larger questions in American politics today. Will the Republicans win the House and possibly the Senate, or has their momentum receded? Can Obama rally the Democrats? What effect will the economy have on voter reactions to the Democrats and Republicans? Will the Tea Party prove an asset for the GOP, or will it cost them valuable seats? In California, can Carly Fiorina upset Senator Barbara Boxer, and who will be this state's next governor – Jerry Brown or Meg Whitman? How will the contests for governorships and state legislatures throughout the country affect the future of American politics?

The CMC Forum hosts Election Night at the Ath, a festive environment to find out the answers to these important questions, featuring live coverage of election returns and interactive commentary on all of the key races. The Athenaeum will serve a special election night dinner while the returns pour in from across the country. Guests will compete in an election predictions survey beforehand, with a prize awarded to the winner. In addition to live TV coverage, a map will track all of the election results throughout the nation. An interactive message board will offer students the chance to provide their own commentary as the numbers come in, and periodic polling questions will gauge the opinions in the room.

Don't miss this exciting opportunity to show off your political prowess. Be sure to fill out your election predictions survey in advance, and stay tuned to the CMC Forum for updates, previews, and more.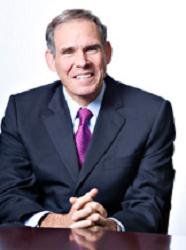 Entering the Epoch of Life Sciences. Genomics, Wireless Medicine, and Society
ERIC J. TOPOL, MD
WEDNESDAY, NOVEMBER 3, 2010
Dr. Topol is one of the leading physicians in the United States. He is a pioneer of the genomic and wireless digital innovative technologies to reshape the future of medicine.

He is a practicing cardiologist at Scripps in La Jolla, California and well known for leading the Cleveland Clinic to become the #1 center for heart care. While there he also started a new medical school, led many worldwide clinical trials to advance care for patients with heart disease, and spearheaded the discovery of multiple genes that increase susceptibility for heart attacks.

Since 2006, in La Jolla, he leads the flagship NIH supported Scripps Translational Science Institute and is a co-Founder and the Vice-Chairman of the West Wireless Health Institute. He also serves as Professor of Translational Genomics at The Scripps Research Institute and Chief Academic Officer of Scripps Health.

Topol pioneered the development of many medications that are routinely used in medical practice including t-PA, Plavix, Angiomax, and ReoPro and was the first physician to raise safety concerns on Vioxx. He has also been a leader in wireless medicine working with the first Internet ECG technology in 1999 and now leading research of wireless sensors.

He was elected to the Institute of Medicine of the National Academy of Sciences and is one of the top 10 most cited researchers in medicine. He has over 1000 peer review publications and has edited over 30 medical textbooks.

Dr. Topol has appeared on 60 Minutes, 20/20, The Today Show, Good Morning America, all of the network and cable evening news programs and has been frequently cited and/or published op-ed pieces in The Wall Street Journal, USA Today, The New York Times and the Los Angeles Times. Topol was selected as one of the 12 "Rock Stars of Science" in GQ in 2009. He serves on the Advisory Board of Men's Health and Consumer Health.

His new book, Digitizing Man, will be published by Basic Books in January 2012.

Dr. Topol's visit to CMC is co-sponsored by the Athenaeum and the Joint Science Department.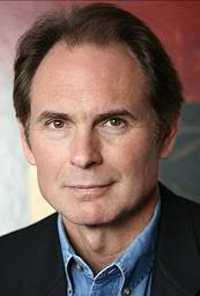 The Last Goodnights
JOHN WEST
THURSDAY, NOVEMBER 4, 2010
LUNCH 11:30 a.m.; LECTURE 12:00 p.m.
In 1999, lawyer John West of California received an unusual request from his parents: They asked him to help them die. His father, a world-renowned psychiatrist who had formerly served as chair of the UCLA Department of Psychiatry, was battling a particularly vicious form of cancer. His mother, a respected clinical psychologist, was in the middle stages of Alzheimer's disease. As mental health professionals, they had a sharp grasp of what was in store for them as their illnesses progressed, and they had both carefully thought through their respective situation and the potential consequences, including legal consequences. But despite the fact that what they were asking their son to do was against the law, they were each deeply committed to meeting death on their own terms, with dignity.
After keeping this secret for ten years, West last year released his memoir, The Last Goodnights: Assisting My Parents with Their Suicides to wide critical acclaim. The book details in close detail how West's parents came to their decisions to take matters into their own hands and how West helped each of them to take a lethal cocktail of pills – first his father, and then, months later, his mother.

Right now in the United States, Montana, Oregon, and Washington are the only states where, under certain circumstances, one can legally make arrangements with his or her doctor to get drugs to end his or her life. West indicates that he wrote the book to "take a stand," and as he notes, "We all need to be willing to stand up for what believe in, and I'm standing up for the privacy and dignity rights of a group that we are all going to be members of."
John West's presentation at the Athenaeum is held in conjunction with Professor Amy Kind's freshmen humanities course.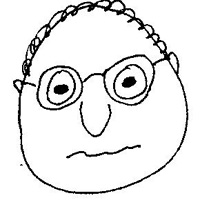 The Wizard of Oz as Monetary Allegory
HUGH ROCKOFF
THURSDAY, NOVEMBER 4, 2010
Hugh Rockoff is a professor of Economics at Rutgers University – New Brunswick. He has served on the board of editors for the Journal of Economic History as well as for Explorations in Economic History.
Rockoff earned his bachelor's degree in economics from Earlham College in Indiana in 1967. In 1969, he received his master's degree from the University of Chicago, where he studied economic history, and went on to complete his Ph.D. there in 1972. Rockoff has taught United States economic history, money and banking, and history of economic thought at Rutgers since 1971.

Rockoff has published numerous articles and reviews throughout his career. He also co-authored History of American Economy (1990), which is a textbook used in many undergraduate U.S. economic history courses. Rockoff's interpretation of The Wizard of Oz (1939) as monetary allegory stems from his interest in the Populist party of the late nineteenth century, as observed by Oz author Lyman Frank Baum. Furthermore, he studied William Jennings Bryan, the Populist-Democrat presidential candidate who advocated for the gold standard, or better perhaps, the yellow brick road. Rockoff's talk tonight on "The Wizard of Oz as Monetary Allegory" promises to be especially interesting; we are lucky to have the opportunity to look at economics through the lense of a favored childhood story.

Professor Rockoff's Athenaeum lecture is sponsored by the Lowe Institute of Political Economy at Claremont McKenna College.
ATHENAEUM ETIQUETTE
The Athenaeum serves as a gathering place where ideas, inquiry, and fellowship bring students, faculty, staff, other scholars, and nationally prominent speakers together.


Attendance at any event may be limited to persons associated with CMC, to the people who signed up for the dinner, or to the maximum number of people allowed by fire regulations.


On some occasions the speaker may address the group in another forum or the College may set up a video feed to handle an overflow crowd. All programs at the Athenaeum are filmed. Individuals attending should understand that their image might appear on the videotape.


House rules and common courtesy prohibit disruptive actions inside the building during an Athenaeum sponsored program.


Time allowing, there will be a period set aside for questions. Students will have priority during this portion of the program.


Guests are expected to dress appropriately in all dining rooms. Shorts, jeans, and t-shirts are not acceptable at dinner; more casual attire is acceptable for lunch and tea. No bare feet at any time.
MARIAN MINER COOK ATHENAEUM
RECORDING POLICY
It is the policy of the Marian Miner Cook Athenaeum that no lecture, appearance or performance by any speaker or performer at the Athenaeum is to be videotaped, audiotaped, or otherwise recorded and/or broadcast without the prior written permission of the relevant speaker, performer, or other authorized owner of the intellectual property rights to the event.


Anyone requesting permission to record an event is required to submit an "Event Recording Request Form" to Bonnie Snortum, the Director of the Athenaeum, at least 48 hours in advance of the relevant event.


It is understood that the speaker, the performer, the Athenaeum, and any other event sponsor, as appropriate, reserve all intellectual property rights for each Athenaeum event.


If you have any questions regarding this policy, please contact Bonnie Snortum at bsnortum@cmc.edu or at (909) 607-4180.