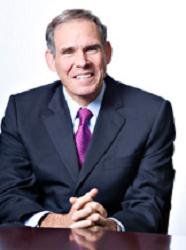 Entering the Epoch of Life Sciences. Genomics, Wireless Medicine, and Society
ERIC J. TOPOL, MD
WEDNESDAY, NOVEMBER 3, 2010
Dr. Topol is one of the leading physicians in the United States. He is a pioneer of the genomic and wireless digital innovative technologies to reshape the future of medicine.

He is a practicing cardiologist at Scripps in La Jolla, California and well known for leading the Cleveland Clinic to become the #1 center for heart care. While there he also started a new medical school, led many worldwide clinical trials to advance care for patients with heart disease, and spearheaded the discovery of multiple genes that increase susceptibility for heart attacks.

Since 2006, in La Jolla, he leads the flagship NIH supported Scripps Translational Science Institute and is a co-Founder and the Vice-Chairman of the West Wireless Health Institute. He also serves as Professor of Translational Genomics at The Scripps Research Institute and Chief Academic Officer of Scripps Health.

Topol pioneered the development of many medications that are routinely used in medical practice including t-PA, Plavix, Angiomax, and ReoPro and was the first physician to raise safety concerns on Vioxx. He has also been a leader in wireless medicine working with the first Internet ECG technology in 1999 and now leading research of wireless sensors.

He was elected to the Institute of Medicine of the National Academy of Sciences and is one of the top 10 most cited researchers in medicine. He has over 1000 peer review publications and has edited over 30 medical textbooks.

Dr. Topol has appeared on 60 Minutes, 20/20, The Today Show, Good Morning America, all of the network and cable evening news programs and has been frequently cited and/or published op-ed pieces in The Wall Street Journal, USA Today, The New York Times and the Los Angeles Times. Topol was selected as one of the 12 "Rock Stars of Science" in GQ in 2009. He serves on the Advisory Board of Men's Health and Consumer Health.

His new book, Digitizing Man, will be published by Basic Books in January 2012.

Dr. Topol's visit to CMC is co-sponsored by the Athenaeum and the Joint Science Department.