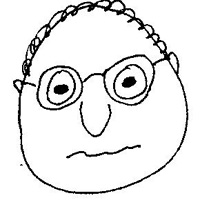 The Wizard of Oz as Monetary Allegory
HUGH ROCKOFF
THURSDAY, NOVEMBER 4, 2010
Hugh Rockoff is a professor of Economics at Rutgers University – New Brunswick. He has served on the board of editors for the Journal of Economic History as well as for Explorations in Economic History.
Rockoff earned his bachelor's degree in economics from Earlham College in Indiana in 1967. In 1969, he received his master's degree from the University of Chicago, where he studied economic history, and went on to complete his Ph.D. there in 1972. Rockoff has taught United States economic history, money and banking, and history of economic thought at Rutgers since 1971.

Rockoff has published numerous articles and reviews throughout his career. He also co-authored History of American Economy (1990), which is a textbook used in many undergraduate U.S. economic history courses. Rockoff's interpretation of The Wizard of Oz (1939) as monetary allegory stems from his interest in the Populist party of the late nineteenth century, as observed by Oz author Lyman Frank Baum. Furthermore, he studied William Jennings Bryan, the Populist-Democrat presidential candidate who advocated for the gold standard, or better perhaps, the yellow brick road. Rockoff's talk tonight on "The Wizard of Oz as Monetary Allegory" promises to be especially interesting; we are lucky to have the opportunity to look at economics through the lense of a favored childhood story.

Professor Rockoff's Athenaeum lecture is sponsored by the Lowe Institute of Political Economy at Claremont McKenna College.