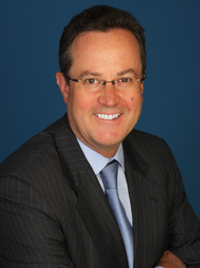 Robert Day School Distinguished Speaker Series
Lunch with a Leader: Leadership During a Crisis
DOUGLAS PETERSON '80 P'14
FRIDAY, OCTOBER 29, 2010
LUNCH 11:30 a.m.; LECTURE 12:00 p.m.
Doug Peterson is currently the Chief Operating Officer of Citibank, N.A., Citigroup's principal banking entity that operates in over 100 countries. Doug has been with Citigroup for 25 years and developed solid expertise in leadership and management across all aspects of the financial services industry.

Until the beginning of 2010, Doug was the CEO of Citigroup, Japan where he oversaw the entire franchise covering Capital Markets, Corporate & Investment Banking, Global Transaction Services and Retail Banking, managing over 15,000 employees. Doug had previously been the Chief Auditor of Citigroup from 2001 to 2004 where he had led the enterprise-wide integration of the Internal Audit teams after the merger of Citicorp and Travelers. In prior roles, he served as country manager in Costa Rica and Uruguay and as a Corporate Banker in Argentina and New York.

Doug received his undergraduate degree in Mathematics and History at Claremont McKenna College ('80) and his MBA from the Wharton School at the University of Pennsylvania ('85). Doug has previously served on the boards of the American Chambers of Commerce (in Costa Rica, Uruguay, and Japan), the Uruguayan American School, and Teaching Matters Inc. He is currently on the Board of Advisors for the Wharton Financial Institutions Center, the Advisory Board of the Kravis Leadership Institute, and the Board of the U.S.-Japan Business Council.