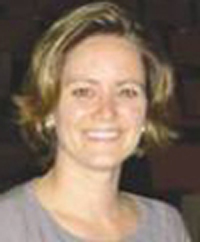 More Power to the Pill: Economic Implications of the Birth Control Pill for Women in the Labor Force
MARTHA BAILEY
THURSDAY, NOVEMBER 18, 2010
"The movement she [Margaret Sanger] started will grow to be, a hundred years from now, the most influential of all time. When the history of our civilization is written, it will be a biological history, and Margaret Sanger will be its heroine." – H.G. Wells, 1931

In 1960, the first birth control pill became available to women in the United States. Such a success for the feminist movement, the widespread availability of contraceptives, opened the door to numerous opportunities for women, including, asserts Martha Bailey, economic liberation. In her paper, "More Power to the Pill: The Impact of Contraceptive Freedom on Women's Life Cycle Labor Supply" (2006), Bailey demonstrates that legal access to the pill before age 21 significantly decreased the likelihood of a first birth before age 22, increased the amount of women in the paid labor force, and raised the number of annual hours worked.

Martha J. Bailey is an Assistant Professor in the Department of Economics at the University of Michigan. She is a research affiliate with both the National Poverty Center and the Population Studies Center. Bailey earned her B.A. in Mathematics-Economics and German Literature from Agnes Scott College in 1997. She completed her M.A. and Ph.D., both in economics, at Vanderbilt University in 2003 and 2005, respectively.
Bailey has received numerous grants for her research, including the University of Michigan Population Studies Center's Eva Mueller Award for the past three years. Her paper on "The Impact of U.S. Family Planning Policy on Women's Economic Advancement and Labor Markets," received the National Science Foundation's Doctoral Dissertation Research Award in 2005.