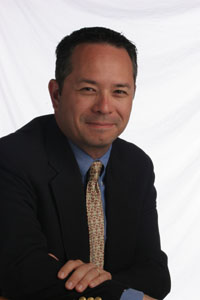 The Ethical Lives of College Students in the Digital Age
JEFFERSON HUANG
WEDNESDAY, NOVEMBER 10,2010
On our campus, Jefferson Huang is a man who needs no introduction. As Dean of Students, professor of philosophy, and now Vice President for Student Affairs, Huang has garnered as much love and popularity as perhaps any figure in CMC's history.
This past September, Huang completed his Ph.D. in Philosophy at Claremont Graduate University. In his dissertation, titled "The Ethical Lives of College Students in the Digital Age," he explored the question of whether new technologies are changing the ways college students view ethics.
Huang explains that today's traditionally-aged college students grew up knowing the internet, laptops, and cellular phones to exist all along, and therefore, are very different than older generations. There can be little doubt that technological changes have reshaped our society, but, Huang asked, what can we say about "right" and "wrong"? Through extensive interviews with students at CMC, he explored issues related to intellectual property and piracy, privacy and trust, "internet addiction," multitasking, and the notion of "the individual" in a connected world.
During his presentation at the Athenaeum, Huang will share the results of his research on these topics, while providing a glimpse of what the ethical landscape might look like if technology continues to evolve in these ways.