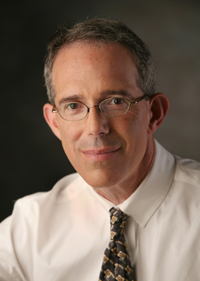 Funding Constraints, Asset Volatility, Market Liquidity, and Financial Crises: Lessons from History
ERIC HUGHSON
WEDNESDAY, JANUARY 19, 2011
Dr. Eric Hughson is the Don and Lorraine Freeberg Professor of Economics and Finance at the Robert Day School of Economics and Finance and the director of the Financial Economics Institute.

Hughson earned his M.A. and Ph.D. in financial economics from Carnegie Mellon University. Prior to joining the faculty at Claremont McKenna College in 2007, he was an associate professor of finance at the University of Colorado, Boulder.

Hughson's research interests include market microstructure, financial econometrics, and decision theory. His publications have appeared in such journals as The American Economic Review, The Review of Financial Studies, The Journal of Financial Economics, The Journal of Economic Theory, the Financial Analysts Journal and The Journal of Financial Markets. Hughson is a member of the American Finance Association and the American Economic Association. In addition, he is a referee for a number of prestigious journals, including the Canadian Journal of Economics, Journal of Banking and Finance, Review of Financial Studies, and Journal of Finance, to name a few.

This evening's lecture is the occasion for the installation of Eric Hughson as the Don and Lorraine Freeberg Professor of Economics.