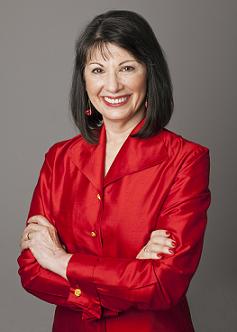 Riding the Leadership Wave: Embracing Controversy
GLORIA FELDT
WEDNESDAY, FEBRUARY 16, 2011
Gloria Feldt is a nationally renowned activist and author, whose passion for social justice has propelled her life's work. Her new book, No Excuses: 9 Ways Women Can Change How We Think about Power, was published by Seal Press in October 2010. It reveals why women are stuck at 18% of top leadership roles and, through both inspirational stories and practical tools, shows how women can redefine power, lead themselves with intention, and reach parity from the boardroom to the bedroom for good — their own and society's.

Feldt's previous books include the New York Times bestseller Send Yourself Roses: Thoughts on My Life, Love, and Leading Roles (2007), co-authored with actress Kathleen Turner, Behind Every Choice Is a Story (2003), and The War on Choice: The Right-Wing Attack on Women's Rights and How to Fight Back (2004).

People Magazine calls Feldt "the voice of experience." A teen mother from rural Texas, Feldt served as president and CEO of Planned Parenthood Federation of America, the nation's largest reproductive health and advocacy organization, from 1996-2005. Feldt's passion for bettering women's lives remains her driving force as an independent commentator on women's issues, politics, media, and leadership. Her commentary has been featured in national publications such as the New York Times, the Daily Beast, and Salon. ,em>Glamour honored her as Woman of the Year and Vanity Fair named her to its Top 200 Women Leaders, Legends, and Trailblazers. Feldt teaches "Women, Power, and Leadership" at Arizona State University and serves on the board of the Women's Media Center.

The Kravis Leadership Institute, the Berger Institute for Work, Family and Children, and the Writing Center at CMC have joined forces with the Athenaeum to bring Gloria Feldt to campus. Ms. Feldt will sign books in the Athenaeum lobby following her talk.