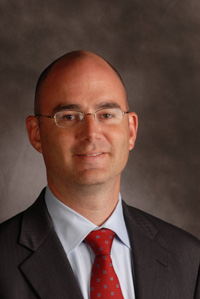 Asian Innovation and American Competitiveness
ADAM SEGAL
WEDNESDAY, FEBRUARY 23, 2011
The emergence of India and China as economic powers has shifted the global landscape and called into question the ability of the United States to compete and maintain its technological lead. Recasting the stakes of the debate, Adam Segal, an expert on technology and foreign policy, makes the compelling case for the crucial role of the "software" of innovation. By strengthening its politics, social relations, and institutions that move ideas from the lab to the marketplace, the United States can play to its greatest economic strengths and preserve its position as a global power. With up-to-the-minute economic and political data, this is a resounding call to tie innovation to larger social goals in an age of global science and technology.
Adam Segal is the Ira A. Lipman senior fellow for counterterrorism and national security studies at the Council on Foreign Relations (CFR). An expert on security issues, technology development, and Chinese domestic and foreign policy, Dr. Segal currently leads study groups on cybersecurity and cyber conflict as well as Asian innovation and technological entrepreneurship. His forthcoming book
Advantage: How American Innovation Can Overcome the Asian Challenge
(W.W. Norton, 2011) looks at the technological rise of Asia. He is a research associate of the National Asia Research Program and was the project director for a CFR-sponsored independent task force on Chinese military modernization.
Before coming to CFR, Dr. Segal was an arms control analyst for the China Project at the Union of Concerned Scientists. There, he wrote about missile defense, nuclear weapons, and Asian security issues. He has been a visiting scholar at the Massachusetts Institute of Technology's Center for International Studies, the Shanghai Academy of Social Sciences, and Tsinghua University in Beijing. He has taught at Vassar College and Columbia University. Dr. Segal is the author of
Digital Dragon: High-Technology Enterprises in China
(Cornell University Press, 2003), as well as several articles and book chapters on Chinese technology policy. His work has recently appeared in the
International Herald Tribune, Financial Times, Washington Quarterly, Los Angeles Times
, and
Foreign Affairs
. He currently writes for the blog,
Asia Unbound
.
Dr. Segal has a B.A. and Ph.D. in government from Cornell University, and an M.A. in international relations from the Fletcher School of Law and Diplomacy, Tufts University. He reads and speaks Chinese. His visit to Claremont McKenna College is sponsored by the Keck Center for International and Strategic Studies.