Athenaeum Location
Print Newsletter
March 28, 2011
Vol. 26, No. 11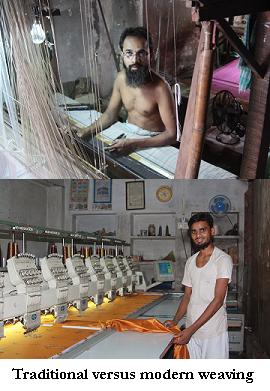 India in Transition: Varanasi 2010, a Slide Presentation
SHEILA PINKEL
MONDAY, MARCH 28, 2011
LUNCHEON 11;30 a.m.; LECTURE 12:00 p.m.
Sheila Pinkel is an artist and professor of art and at Pomona College. She is also an international editor of Leonardo, the publication dedicated to the intersection of art, science and technology.

Pinkel's astounding work, virtually unparalleled in creativity and innovation, reveals that which is invisible in nature and culture. It has been commissioned by the City of Los Angeles, and Pinkel has been honored by the City of Santa Monica as Artist of the Year.

Her work has been exhibited both throughout the United States and worldwide. Her most recent showing took place at Banaras Hindu University this past July in Varanasi, India. The photography she will share at this afternoon's presentation features scenes from this fascinating city, and her stories of her visits among the Banarasi people promise to be both enlightening and humbling.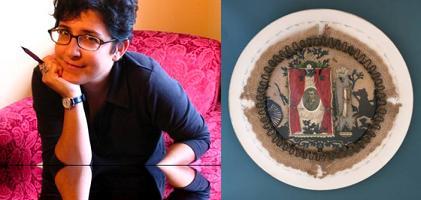 Swallowed and Saved: The Chevalier Jackson Foreign Body Collection and the Art it Has Inspired
MARY CAPPELLO
MONDAY, MARCH 28, 2011
Writer Mary Cappello is a Professor of English and Affiliated Professor of Women's Studies at the University of Rhode Island. With a background in Literature and Medical Humanities, she teaches courses from introductory undergraduate to graduate seminars on subjects including Creative Writing, Literary Acoustics, and Literature and Medicine.

Cappello earned her B.A. from Dickinson College in 1982 and went on to achieve both her M.A. and Ph.D. from the State University of New York at Buffalo. Before joining the faculty at Rhode Island in 1991, she received the Teacher of the Year Award from the University of Rochester's Undergraduate Student Association. She was also honored with the university-wide Excellence in Teaching Award as a graduate student at SUNY/Buffalo.

Mary Cappello's most recent book, Swallow: Foreign Bodies, Their Ingestion, Inspiration, and the Curious Doctor Who Extracted Them, published this year, looks at Philadelphia's Mütter Museum's Chevalier Jackson Foreign Bodies Collection – an exhibit of nearly two thousand objects that had been ingested and then extracted by Dr. Chevalier. "Animating the space between interest and terror, curiosity and dread, award-winning author Mary Cappello explores what seems beyond understanding: the physiology of the human swallow, and the poignant and baffling psychology that compels people to ingest non-nutritive things. On a quest to restore the narratives that haunt Jackson's uncanny collection, she discovers that all things are secretly edible" (The New Press).

Cappello's previous three books of literary nonfiction are Called Back: My Reply to Cancer, My Return to Life (2009), Awkward: A Detour (2007), an LA Times bestseller, and Night Bloom: A Memoir (1998). Called Back received a ForeWord Book of the Year Award and an Independent Publishers Award (IPPY).

Professor Cappello is also a recipient of the Bechtel Prize for Educating the Imagination from Teachers and Writers Collaborative and the Dorothea Lange-Paul Taylor Prize from Duke University's Center for Documentary Studies. She is a former Fulbright lecturer at the Gorky Literary Institute in Moscow, Russia.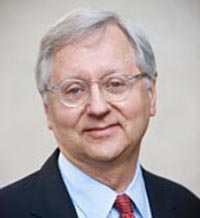 The Politics of Campaign Finance Reform
THOMAS MANN
TUESDAY, MARCH 29, 2011
Money has long played an essential but problematic role in American elections. Policymakers have struggled for most of our history trying to reconcile the tension between economic inequality and political equality in a democracy that appropriately values its constitutional guarantee of free speech. Decades of new regulation of money in campaigns beginning in the early 1970s have more recently been followed by a wave of deregulatory actions by courts, administrative agencies and legislatures. By some accounts, we are returning to a "state of nature" in campaign finance, with limits on contributions and expenditures, public subsidies, and disclosure playing an increasing marginal role. What accounts for this reversal of policy and what can we expect to follow?

Thomas Mann is the W. Averell Harriman Chair and Senior Fellow of Governance Studies at the Brookings Institution. He has taught at Princeton University, Johns Hopkins University, Georgetown University, the University of Virginia, and American University. Mann has published a dozen books on campaign finance, elections, and Congress as well as numerous op-ed pieces and articles in peer-reviewed journals. He is a frequent public lecturer and contributor to newspaper stories and radio programs on politics and governance. Among other professional service, Thomas Mann was an expert witness in the constitutional defense of the McCain-Feingold campaign finance law.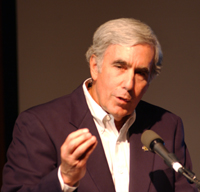 Leadership for a World Free of Nuclear Weapons
DAVID KRIEGER
WEDNESDAY, MARCH 30, 2011
LUNCHEON 11:30 a.m.; LECTURE 12:00 p.m.
The founder and president of the Nuclear Age Peace Foundation (NAPF), Dr. David Krieger has committed his life to the elimination of nuclear weapons. He leads the NAPF's efforts to enhance global security, strengthen international law, educate and empower youth, and inform the citizenry with quality independent research and information.

One of the world's foremost educational and advocacy organizations for nuclear abolition, the Nuclear Age Peace Foundation has consultative status to the United Nations Economic and Social Council and is recognized by the United Nations as a Peace Messenger Organization. Among its multi-faceted initiatives to increase global and human security, the NAPF co-founded the Abolition 2000 Global Network, which is made up of over 2,000 organizations and municipalities seeking a multilateral treaty banning nuclear weaponry, and the Middle Powers Initiative, a coalition of seven international organizations working with "middle power" governments toward a global nuclear disarmament agenda. The NAPF also inspired a petition drive in Japan that resulted in over 13 million signatures being gathered on the Abolition 2000 International Petition. In addition, it participates in the five-year Non-Proliferation Treaty (NPT) Review Conferences and prepares policy briefs on the NPT's progress for State delegates, members of Congress and UN Missions.

Dr. Krieger has lectured throughout the United States, Europe, and Asia on issues of peace, security, international law, and the abolition of nuclear weapons. He serves in numerous leadership positions including: Councilor of the World Future Council, Chair of the Executive Committee of the International Network of Engineers and Scientists for Global Responsibility, and founder and member of Global Council of Abolition 2000. Dr. Krieger has received numerous awards for his tireless efforts toward a nuclear-weapons free world, including the the Soka Gakkai Hiroshima Peace Award (2000), Freedom From War Peace Leadership Award (2006), and Peace Writing Award of the OMNI Center for Peace, Justice and Ecology (2010). He has written hundreds of articles and has written or edited some 20 volumes on peace studies, the most recent one being God's Tears: Reflections on the Atomic Bombs Dropped on Hiroshima and Nagasaki (2010). In Choose Hope, Your Role in Waging Peace in the Nuclear Age (2002), Dr. Krieger engages in a moving dialogue with Japanese peace activist Daisaku Ikeda: they both come to the conclusion that ordinary people can guide their leaders to a globally secure future if they choose to hope.

A graduate of Occidental College, Dr. Krieger holds M.A. and Ph.D. degrees in political science from the University of Hawaii and a J.D. from the Santa Barbara College of Law. He served for 20 years as a judge pro tem for the Santa Barbara Superior Court.

David Krieger's lecture is co-sponsored by the Buddhists of the 7Cs, Claremont International Relations Society, and the Athenaeum.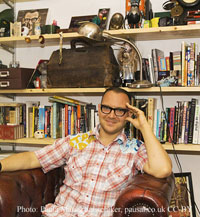 A Little Bit Pregnant: Why it's a Bad Idea to Regulate Computers the Way We Regulate Radios, Guns, Uranium and Other Special-purpose Tools
CORY DOCTOROW
WEDNESDAY, MARCH 30, 2011
TALK 6:45 p.m.
An award-winning blogger, science fiction author and journalist, Cory Doctorow is a technology activist and co-editor of Boing Boing (boingboing.net), one of the most widely-read blogs on the internet. He is a regular contributor to The Guardian, Wired, Make, Publishers Weekly and other newspapers and magazines. Doctorow is also the former Director of European Affairs for the Electronic Frontier Foundation that defends freedom in technology law, policy, standards and treaties.

He has served as the Fulbright Chair at the Annenberg Center for Public Diplomacy at the University of Southern California. He is also a Visiting Senior Lecturer at Open University (UK).

His recent novels, some of which have been published for free on the internet (as well as in print through traditional channels) under a Creative Commons license that promotes sharing and "remixing", include science fiction novels For The Win (2010), Little Brother (2008), and the self-published short story collection With a Little Help (2010). For the Win describes a unionization campaign by "gold farmers" – workers in third-world countries who play massively-multiplayer online role-playing games (like World of Warcraft) to acquire resources to sell to first-world game players. Little Brother is a New York Times bestseller and concerns two tech-savvy teenagers in the Bay Area after a terrorist attack.

Doctorow's books have won the Locus and Sunburst Awards and have been nominated for the Hugo and Nebula Awards.

Unlike all other Athenaeum lectures, recording of this talk is encouraged by the speaker. Bring your recording equipment and help spread the presentation.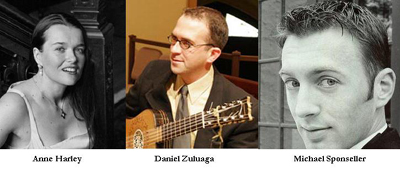 Reunir les gouts: French and Italian airs de cours and arias from the Baroque
ANNE HARLEY, soprano
MICHAEL SPONSELLER, harpsichord
DANIEL ZULUAGA, theorbo
THURSDAY, MARCH 31, 2011
In the salons of seventeenth-century Parisian palaces, aristocrats entertained at soirées by playing and singing for each other. Both men and women performed their own
airs de cours
and published them in the
Mercure Galant
, a literary gazette that spanned the reign of Louis XIV to well after the French Revolution. Come listen to these miniatures, several of which will have their modern-day premiere at the Marian Miner Cook Athenaeum, accompanied by the theorbo and harpsichord.
PROGRAM
The French lutenist
(DZ) Robert de Visée
Prélude (c.1655-1732)
Les Bergeries de Mr. Couperin
Airs de cours from the Mercure Galant
(AH, MS, DZ) Marc-Antoine Charpentier
"Sans frayeur dans ce bois" H467
(1643-1704)
"Ah! laissez-moi rêver" H441
"Quoi! rien ne peut vous arrêter?" H462
"En vain rivaux assidus" H452
The Couperin dynasty
"Le tombeau de Mr. de Blancrocher"(MS & DZ) Louis Couperin (1626-1661)
"La Muse-Plantine"(2 mins) François Couperin (1668-1733)
Women composers and Italian novelties from the Mercure Galant
(AH, MS, DZ)
"Le printemps rameine en ces lieux"(May 1688) Mlle. Vailly
"Nos bergers, nos troupeaux"(November 1680) Mlle. d'O
"L'aimable Flore"(January 1678) Mlle. Sicard
"Questa bella d'amor nemica"(March 1678) Anonymous
"E cosi dolce"(March 1679) Anonymous
The internationalist
Suite in D major (MS) Johann Jakob Froberger
Méditation fait sur ma Mort future laquelle se joue lentement avec discretion
(1616-1667)
Gigue
Courante
Sarabande
Carissimi: Charpentier's mentor
Giacomo Carissimi
"Vittoria, vittoria"(AH, MS, DZ) (1605-1674)
"Apritevi inferni"(AH, MS, DZ)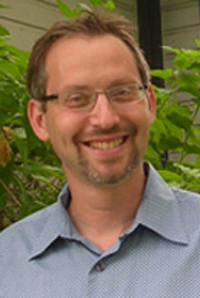 Beyond Citizens United: Campaign Finance Law and the Roberts Court
RICHARD HASEN
FRIDAY, APRIL 1, 2011
LUNCHEON 11:30 a.m.; LECTURE 12:00 p.m.
The Supreme Court's decision last term in Citizens United v. Federal Election Commission, holding that corporations have First Amendment rights to spend in candidate election campaigns, has received a great deal of attention beyond the world of campaign finance lawyers. President Obama mentioned the decision in his State of the Union address, criticizing the Supreme Court while members of the Court sat in the audience. Was Citizens United really a big deal? Is it changing our elections? What has the decision done to the law of campaign finance disclosure? Should the Court's views of the constitutionality of disclosure shift in the Internet age, when Google maps and campaign finance data can be "mashed up" so that you can see which candidates and causes your neighbors have supported?

Richard L. Hasen is the William H. Hannon Distinguished Professor of Law at Loyola Law School in Los Angeles, where he joined the faculty in 1997. He holds a B.A. from the University of California at Berkeley and a J.D., M.A. and Ph.D. (Political Science) from the University of California at Los Angeles. After law school, Hasen clerked for Judge David R. Thompson of the U.S. Court of Appeals for the Ninth Circuit, and then worked as a civil appellate lawyer. Hasen is a nationally-recognized expert in election law and campaign finance regulation, is co-author of a leading casebook on election law and co-editor of the quarterly peer-reviewed publication, Election Law Journal. He is the author of more than seventy articles on election law issues, which have appeared in the nations' leading law journals, and he also writes the widely read "Election law blog." His opeds and commentaries have appeared in many publications, including the New York Times, Washington Post, Los Angeles Times, and Slate. His election law book, "The Supreme Court and Election Law: Judging Equality from Baker v. Carr to Bush v. Gore," was published by NYU Press in 2003.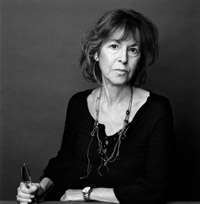 An Evening with Louise Gluck
LOUISE GLÜCK
MONDAY, APRIL 4, 2011
Louise Glück is a former U.S. Poet Laureate (2003-2004) and a Pulitzer Prize-winning poet. Glück's book of poems Wild Iris, published in 1992, won a Pulitzer Prize for Poetry. She is now the Rosenkranz writer-in-residence at Yale University and previously taught at Williams College for 20 years. She is a member of the American Academy and Institute of Arts and Letters. She was appointed U.S. Poet Laureate in 2003.

Her fourteen books of poetry include Firstborn (1968), The House on Marshland (1975), The Garden (1976), Descending Figure (1980), The Triumph of Achilles (1985), Ararat (1990), The Wild Iris (1992), Mock Orange (1993), The First Four Books of Poems (1995), Meadowlands (1997), Vita Nova (1999), The Seven Ages (2001), Averno (2006) and A Village Life (2009). She has also written a compilation of essays, Proofs and Theories: Essays on Poetry, published in 1994.

Glück has won the Bollingen Prize in Poetry, the Lannan Literary Award for Poetry, the M.I.T. Anniversary Medal and fellowships from the Guggenheim and Rockefeller foundations and the National Endowment for the Arts, among others. She also received the 2008 Wallace Stevens Award for "outstanding and proven mastery in the art of poetry."

Robert Pinsky, the literary critic and poet, praises her poetry, saying, "Louise (Glück) sometimes uses language so plain it can almost seem like someone is speaking to you spontaneously – but it's always intensely distinguished."

Louise Glück is this year's Ricardo J. Quinones Distinguished Lecturer, a lectureship established in honor of the founding director of the Family of Benjamin Z. Gould Center for Humanistic Studies, Ricardo Quinones, Josephine Olp Weeks Professor of Comparative Literature, CMC, Emeritus.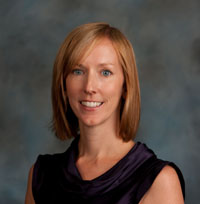 The Role of Economics in Managing Environmental Health Risks
MARY EVANS
TUESDAY, APRIL 5, 2011
Dr. Mary F. Evans is the Jerrine and Thomas Mitchell '66 Associate Professor of Environmental Economics and George R. Roberts Fellow in the Robert Day School of Economics and Finance.

Evans earned her Master's and Ph.D. degrees in Economics from the University of Colorado, Boulder, in 1999 and 2001, respectively. She went on to complete a two-year post-doctoral research fellowship at North Carolina State University. Before coming to CMC, she taught in the Department of Economics in the College of Business Administration at the University of Tennessee from 2003-2009.

Professor Evans is a member of the American Economic Association and the Association of Environmental and Resource Economists. She is a member of the editorial council for the Journal of Environmental Economics and Management and an associate editor for the Journal of Economic Behavior and Organization. Her research has been published in prestigious economics journals including the Review of Economics and Statistics, the Journal of Public Economics, and the Journal of Environmental Economics and Management. She is the recipient of two Science to Achieve Results Grant from the U.S. Environmental Protection Agency for her work on firm compliance with environmental information disclosure programs and the economic dimensions of environmental vulnerability, respectively.

Evans' talk will focus on the contributions of economics research, including her own, to the estimation of benefits associated with policies that improve health. She will focus in particular on environmental policies, especially those related to air quality. She will discuss current policy practices and their basis in economics by exploring the economic models that examine how individuals value small changes in mortality/morbidity risks. An understanding of preferences for risk reductions is of particular importance for policies that improve environmental quality as the lion's share of the associated benefits are due to health risk reductions.

Tonight marks Professor Evans' official installation to her chaired professorship.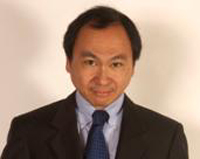 The Government in Asia, Then and Now
FRANCIS FUKUYAMA
WEDNESDAY, APRIL 6, 2011
What makes Asia's political systems, especially those in the most important Asian countries such as China and India, distinct from the rest of the world? How did their political systems evolve over the centuries? Are there crucial differences in the way government is empowered and legitimized in these countries? Is Asia's dramatic rise a product of the effectiveness of its political systems? Does Asia's economic success today constitute a challenge to the Western liberal political order?
Dr. Francis Fukuyama, author of a new monumental study of the origins of government in the world, will attempt to address these critical questions in his lecture at the Athenaeum on April 6, 2011. He will share his insights into the evolution of Asia's political systems over the years and explore how Asia's political development will affect the hitherto unchallenged supremacy of the Western liberal order.
Francis Fukuyama is senior fellow at the Foreign Policy Institute at the Paul H. Nitze School of Advanced International Studies (SAIS) of
Johns Hopkins University
. As of July 1, 2010, he is the Olivier Nomellini Senior Fellow at the Freeman Spogli Institute for International Studies at Stanford University. Dr. Fukuyama is the former director of SAIS's
International Development Program
. He is also chairman of the editorial board of
The American Interest
. Dr. Fukuyama has written widely on issues relating to questions concerning political and economic development.
He received his B.A. from Cornell University in classics, and his Ph.D. from Harvard in Political Science. He was a member of the Political Science Department of the
RAND Corporation
from 1979-1980, then again from 1983-89, and from 1995-96. In 1981-82 and in 1989 he was a member of the Policy Planning Staff of the U.S. Department of State, the first time as a regular member specializing in Middle East affairs, and then as Deputy Director for European political-military affairs. In 1981-82 he was also a member of the U.S. delegation to the Egyptian-Israeli talks on Palestinian autonomy. From 1996-2000 he was Omer L. and Nancy Hirst Professor of Public Policy at the
School of Public Policy
at
George Mason University
.
Dr. Fukuyama's visit to CMC is sponsored by the Keck Center for International and Strategic Studies.
Can China Innovate?
YASHENG HUANG
ERIC LI
SHAOMIN LI
WEIJIAN SHAN
THURSDAY, APRIL 7, 2011
LUNCHEON 11:30 a.m.; LECTURE 12:30 p.m.
Weijian Shan, CEO, Pacific Alliance Group; Eric Lin, Managing Partner, Chengwei Ventures; Shaomin Li, professor of management, Old Dominion University; Yasheng Huang, professor of international management, Sloan School, MIT, moderator
For more information, see
Conference website
.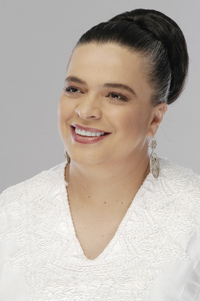 The PRI in 21st Century Mexico
BEATRIZ PAREDES RANGEL
THURSDAY, APRIL 7, 2011
Beatriz Paredes Rangel is one of the most influential politicians in Mexico. She recently completed a very successful four year term (2007-2011) as president of the Institutional Revolutionary Party (PRI). Under her leadership, the PRI was revived from a demoralizing third place showing in the 2006 presidential elections and is once again a party with legitimate presidential aspirations. In 2009, just two years after Paredes became president, the PRI gained control of the Chamber of Deputies and now holds 237 out of a total of 500 seats, making them the largest party represented. She will be remembered as an agent of compromise and in being instrumental in the unity of her party.

Ms. Paredes studied sociology at the National Autonomous University of Mexico (UNAM). She began her political career at just 21 years of age when she was elected a Member of Congress. She has held a number of senior political positions throughout her career; she was the first woman Governor of Tlaxcala, her native State (1987 to 1992), Senator of the Republic (1997 to 2000) and Chairman of the Managing Board of the Mexican Senate (September 1998), Federal Representative (1979 to 1982 and 1985 to 1986). Ms. Paredes has served as Vice Minister of the Interior three times. Throughout her career she has participated in other important international activities as Member of the Mexican Delegations before the UN, UNESCO, FAO and other international organizations. Ms. Paredes also served as Mexican Ambassador to Cuba for the period between January 1993 and January 1994. She is the author of two books: Acaso la palabra and Con la cabeza descubierta. She also writes articles for the Mexican journal, "El Universal."
MARIAN MINER COOK ATHENAEUM
RECORDING POLICY
It is the policy of the Marian Miner Cook Athenaeum that no lecture, appearance or performance by any speaker or performer at the Athenaeum is to be videotaped, audiotaped, or otherwise recorded and/or broadcast without the prior written permission of the relevant speaker, performer, or other authorized owner of the intellectual property rights to the event.


Anyone requesting permission to record an event is required to submit an "Event Recording Request Form" to Bonnie Snortum, the Director of the Athenaeum, at least 48 hours in advance of the relevant event.


It is understood that the speaker, the performer, the Athenaeum, and any other event sponsor, as appropriate, reserve all intellectual property rights for each Athenaeum event.


If you have any questions regarding this policy, please contact Bonnie Snortum at bsnortum@cmc.edu or at (909) 607-4180.
ATHENAEUM ETIQUETTE
The Athenaeum serves as a gathering place where ideas, inquiry, and fellowship bring students, faculty, staff, other scholars, and nationally prominent speakers together.


Attendance at any event may be limited to persons associated with CMC, to the people who signed up for the dinner, or to the maximum number of people allowed by fire regulations.


On some occasions the speaker may address the group in another forum or the College may set up a video feed to handle an overflow crowd. All programs at the Athenaeum are filmed. Individuals attending should understand that their image might appear on the videotape.


House rules and common courtesy prohibit disruptive actions inside the building during an Athenaeum sponsored program.


Time allowing, there will be a period set aside for questions. Students will have priority during this portion of the program.


Guests are expected to dress appropriately in all dining rooms. Shorts, jeans, and t-shirts are not acceptable at dinner; more casual attire is acceptable for lunch and tea. No bare feet at any time.