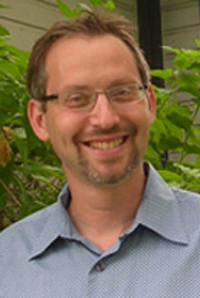 Beyond Citizens United: Campaign Finance Law and the Roberts Court
RICHARD HASEN
FRIDAY, APRIL 1, 2011
LUNCHEON 11:30 a.m.; LECTURE 12:00 p.m.
The Supreme Court's decision last term in Citizens United v. Federal Election Commission, holding that corporations have First Amendment rights to spend in candidate election campaigns, has received a great deal of attention beyond the world of campaign finance lawyers. President Obama mentioned the decision in his State of the Union address, criticizing the Supreme Court while members of the Court sat in the audience. Was Citizens United really a big deal? Is it changing our elections? What has the decision done to the law of campaign finance disclosure? Should the Court's views of the constitutionality of disclosure shift in the Internet age, when Google maps and campaign finance data can be "mashed up" so that you can see which candidates and causes your neighbors have supported?

Richard L. Hasen is the William H. Hannon Distinguished Professor of Law at Loyola Law School in Los Angeles, where he joined the faculty in 1997. He holds a B.A. from the University of California at Berkeley and a J.D., M.A. and Ph.D. (Political Science) from the University of California at Los Angeles. After law school, Hasen clerked for Judge David R. Thompson of the U.S. Court of Appeals for the Ninth Circuit, and then worked as a civil appellate lawyer. Hasen is a nationally-recognized expert in election law and campaign finance regulation, is co-author of a leading casebook on election law and co-editor of the quarterly peer-reviewed publication, Election Law Journal. He is the author of more than seventy articles on election law issues, which have appeared in the nations' leading law journals, and he also writes the widely read "Election law blog." His opeds and commentaries have appeared in many publications, including the New York Times, Washington Post, Los Angeles Times, and Slate. His election law book, "The Supreme Court and Election Law: Judging Equality from Baker v. Carr to Bush v. Gore," was published by NYU Press in 2003.