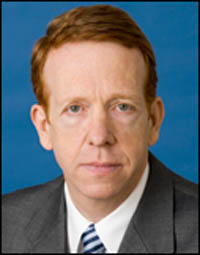 Understanding and Responding to the New Middle East
THOMAS CAROTHERS
MONDAY, APRIL 18, 2011
The political upheaval in the Middle East has been as dramatic as it has been unexpected. Questions abound for both policy makers and political observers of the region. This lecture will focus on two major ones. What do comparisons with outbreaks of democracy in other regions over the last several decades tell us about the nature and likely course of these events? Has the U.S. government found a positive new policy line that integrates longer-term U.S. interests in the region with the new political realities?

Thomas Carothers, vice president for studies at the Carnegie Endowment for International Peace is a leading authority on democracy promotion and democratization worldwide as well as an expert on U.S. foreign policy generally. He is the founder and director of the Democracy and Rule of Law Program which analyzes the state of democracy in the world and the efforts by the United States and other countries to promote democracy. In addition, he has broad experience in matters dealing with human rights, international law, foreign aid, rule of law, and civil society development.

He is the author or editor of eight critically acclaimed books on democracy promotion as well as many articles in prominent journals and newspapers. He has been a visiting faculty member at Oxford University, Central European University, and the Johns Hopkins School of Advanced International Studies.

Prior to joining the Endowment, Carothers practiced international and financial law at Arnold & Porter and served as an attorney-adviser in the Office of the Legal Adviser of the U.S. Department of State.

Thomas Carothers' visit is sponsored by the Keck Center for International and Strategic Studies.