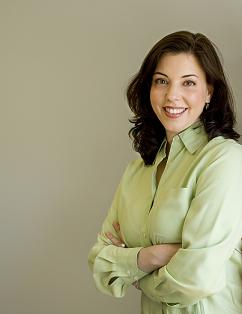 What a Violinist Knows about Leadership
JACQUELINE CALKIN '89
MONDAY, SEPTEMBER 12, 2011
Each year, Claremont McKenna College recognizes former and current recipients of the McKenna Achievement Award Merit Scholarship and the Frank Seaver Leadership Scholarship with a special dinner and program at the Marian Miner Cook Athenaeum. This year's keynote speaker is Dr. Jacqueline M. Calkin '89, a former McKenna Scholar. Dr. Calkin was also recognized by the University of California-San Francisco School of Medicine as the top medical school graduate in 1993.

Dr. Calkin completed her internship at Kaiser Permanente in Oakland followed by three years in the UCSF Dermatology Residency Program. She was selected as Chief Resident in her second year, an honor ordinarily reserved for third year residents. Dr. Calkin formerly served as a key associate in a leading dermatologic practice in Northern California. After seven years, she left to start a private practice: Calkin Boudreaux Dermatology Associates.

Recognized as a leader in her field, Dr. Calkin is a frequent lecturer on dermatologic treatment techniques and has coauthored significant studies on laser hair removal, laser resurfacing, novel skin tightening devices, and topical skin care products. She serves as Medical Director for Merz Aesthetics, an emerging company in the field of aesthetic dermatology. Dr. Calkin lectures widely including the United States, Europe, and Asia. A local authority on dermatology, she once hosted a monthly skin care segment on KXTV Channel 10 and is a frequent guest of the local media.

Dr. Calkin is a member of the nationally recognized Alpha Omega Alpha medical honor society, the American Society for Dermatologic Surgery, American Society for Lasers in Surgery and Medicine and is a fellow of the American Academy of Dermatology. In addition, she has been invited to join the clinical faculty at the UCSF School of Medicine.

Calkin completed her undergraduate degree in psychology at Claremont McKenna College, specializing in treatment of autistic children. Although she subsequently shifted her focus to therapeutic dermatology, Dr. Calkin maintains a keen interest in the care of children. She is a classically trained violinist, a lifelong Californian, and a mother of two children, 13-year old Bella and 9-year old Alexander. She met her husband, Chris Bagatelos'88 while playing inner tube water polo for Fawcett Hall at CMC.

All CMC students, faculty, and staff are invited to sign-up for the dinner and program.