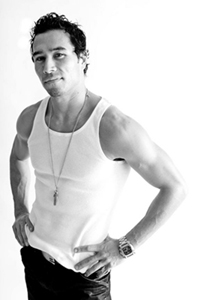 Join the Revolution
BRETT HOEBEL '93
WEDNESDAY, SEPTEMBER 28, 2011
CMC alumus Brett Hoebel is one of the most sought-after fitness experts and trainers in the country. He is a trainer on the 11th season of NBC's "The Biggest Loser," and has worked with many Hollywood mainstays, from Victoria's Secret models to A-list actors and music icons. He has also created successful revolutionary fitness programs, including RevAbs and reVamp.

Hoebel synthesizes many different fitness and lifestyle perspectives by integrating Eastern and Western disciplines, including different types of martial arts, kickboxing, yoga, and educational training. His passion for fitness, holistic health, and healthy lifestyles comes from his days as an overweight youth. In his sophomore year in high school, he reached a healthy weight through his involvement in sports, and has been dedicated to helping others do the same ever since. This passion and his extensive training and knowledge in the field of health and fitness make it no surprise that he is now one of the most successful fitness professionals in the United States. He has appeared on the "Today" show and "Good Morning America," among others, and has contributed to many publications including Shape, Self, and The New York Times.

"Join the Revolution" and participate in a discussion about the country's all time low in physical, mental, emotional, and financial health. Brett Hoebel is an advocate for training health leaders – people to spearhead a health revolution. Health begins with individuals, then rippling out to family, friends, and communities. Come and learn how to lead by example.