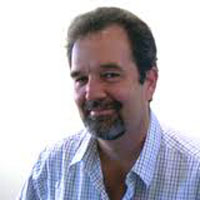 Adam Smith's Dirty Little Secret: The Curiously Intimate Relationship between Markets and Morality
PAUL HURLEY
THURSDAY, OCTOBER 6, 2011
What type of a relationship is there between markets and morality? It is an important but seldom asked question, and if you are like many CMCers, you may be wondering if there is one at all. Professor Paul Hurley will illuminate just how closely the two are connected in his talk at the Athenaeum, "Adam Smith's Dirty Little Secret: The Curiously Intimate Relationship Between Markets and Morality."

One of CMC's most beloved professors, Professor Hurley is a mainstay in the Philosophy Department. He is the Edward J. Sexton Professor of Philosophy for CMC's popular Philosophy, Politics, and Economics program, and has been awarded the Roy P. Crocker Award for Merit at CMC. Professor Hurley has published multiple journal articles and his book, Beyond Consequentialism (2009), is highly respected in the world of philosophy.

Professor Hurley's areas of expertise include normative ethics, political philosophy, philosophy of law, and of course markets and morality. He also serves on the Review Board of the Encyclopedia of Ethics, as well as holding positions on many other important professional committees.