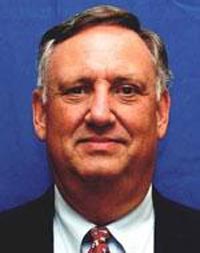 Is California Governable?
DAN WALTERS
TUESDAY, OCTOBER 11, 2011
Dan Walters, a political columnist with the Sacramento Bee, has been writing about California politics for most of his more than 40 years as a journalist. His talk will focus on the question "Is California Ungovernable?" Walters joined the Sacramento Union's capitol bureau in 1975 as Jerry Brown began his governorship and he later became the Union's capitol bureau chief. In 1981, he began writing the state's only daily newspaper column devoted to California political, economic and social events and in 1984, he and the column moved to the Sacramento Bee.

Walters has written over 7,500 articles about California and its politics, and his column now appears in more than 50 California newspapers. Walters' articles have appeared in the Wall Street Journal and the Christian Science Monitor, among other publications. Walters is also the founding editor of the California Political Almanac, a frequent commentator on California politics for national news shows, and is the author of The New California: Facing the 21st Century (1986), a widely used college textbook about California's socioeconomic and political trends, and co-author of The Third House: Lobbyists, Money and Power in Sacramento (2002). Walters also contributed chapters to two other books, Remaking California: Reclaiming the Public Good (2010) and The New Political Geography of California (2008).

His talk is sponsored by the Rose Institute of State and Local Government.