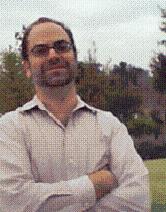 From the Clay Tablet to the Electronic Tablet: The Medium Keeps Changing, but Does the Message?
NICK OWCHAR, JR. '90
FRIDAY, NOVEMBER 18, 2011
LUNCHEON 11:30 a.m.; LECTURE 12:00 p.m.
Over the last decade, plenty of concerns have been raised about the negative influence of the internet on reading and news coverage, but are these justified? What are they? Owchar offers some historical perspective, as well as providing observations on the benefits – and pitfalls – facing any journalist in an increasingly wired-up world.

Nick Owchar '90 graduated from CMC with degrees in Economics and Literature and received a Master's Degree in English and American Literature from Boston University. He has worked at the Los Angeles Times since 1996, where he is deputy editor of the paper's book and literary coverage.