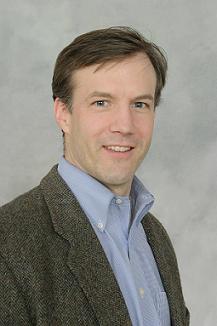 Weak Links: Fragile States, Global Threats, and International Security
STEWART PATRICK
MONDAY, NOVEMBER 28, 2011
Since September 11, 2001, national rhetoric almost always seems to suggest that the greatest threats to our national security come from weak, destabilized states. But despite the prevalence of this theory, is it really true? Stewart Patrick, Director of the International Institutions and Global Governance Program at the Council on Foreign Relations, argues that it is not. According to Patrick, our assumptions about the threats posed by failing states are based on anecdotal arguments, not on a systematic analysis of the connections between state failure and transnational security threats. In his recent book,
Weak Links: Fragile States, Global Threats, and International Security
, Dr. Patrick examines the relationship between state fragility and five of the most commonly worrying transnational threats: terrorism, the proliferation of weapons of mass destruction, cross-border criminal activity, energy insecurity, and infectious diseases.
Before his work as senior fellow and director of the international institutions and global governance program at the Council on Foreign Relations (CFR), Dr. Patrick was research fellow at the Center for Global Development from 2005—2008. From 2002—2005, he served on the Secretary of State's policy planning staff, on which he worked with lead staff responsible for U.S. policy towards Afghanistan, and on other global and transnational issues. Dr. Patrick received his undergraduate degree from Stanford University, and two masters' degrees and his doctorate in International Relations from Oxford University as a Rhodes Scholar. He is the author of multiple books and scholarly articles, including the recently published
Weak Links: Fragile States, Global Threats, and International Security
, and he writes the CFR blog,
"The Internationalist."
The Council on Foreign Relations is an independent, nonpartisan membership organization, think tank, and publisher dedicated to being a resource for its members, government officials, business executives, journalists, educators and students, civic and religious leaders, and other interested citizens in order to help them better understand the world and the foreign policy choices facing the United States and other countries. Since 1922, CFR has also published
Foreign Affairs
, the leading journal on international affairs and U.S. foreign policy. CFR takes no institutional positions on matters of policy. The International Institutions and Global Governance program aims to identify the institutional requirements for effective multilateral cooperation in the twenty-first century.